Who Is Karl Cook? Meet Kaley Cuoco's New Reputed Boyfriend From Instagram Pictures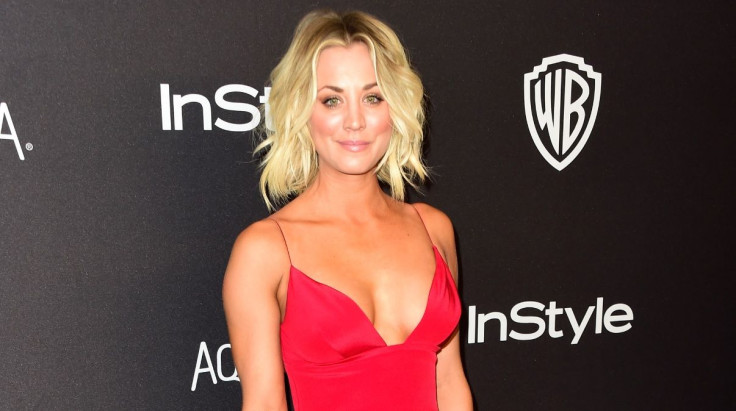 "The Big Bang Theory" star Kaley Cuoco may have a new boyfriend. The actress posted two photographs of equestrian Karl Cook, the son of billionaire Intuit co-founder Scott Cook, over the Easter holiday weekend.
Even though Cook is an award-winning horseback rider, he almost quit the sport in the spring of 2012 when he "started backsliding" and "couldn't get back in the groove," as the Chronicle of the Horse reported at the time. "He was riding badly, his horses weren't at their best, and he just couldn't seem to find clear rounds, no matter how high the jumps stood."
But Cook didn't give up. "It sounds silly, but I didn't know how to do anything else," he told the publication. "I really didn't want to go to school, so it was either that and be very unhappy, or really get after riding."
A possible relationship between Cuoco and Cook would dash the hopes of "Big Bang Theory" fans who hoped she would get back together with ex-boyfriend Johnny Galecki after her divorce from Ryan Sweeting last September. Cuoco and Galecki sent the internet aflutter after they posed for a photo together at a charity event in Los Angeles in early March.
Cuoco has not confirmed the reputed relationship with Cook, but if they are together, there's a pretty cool coincidence. Some fans might have noticed that Cuoco's Instagram handle is @normancook, which is the moniker of her beloved dog. The pup could have the last name Cook because "cuoco" means "cook" in Italian. If Cuoco, the actress, and Cook, the rider, were to get married, the last name would have some significance to it.
The main problem with Cuoco's new possible beau is that she told Cosmopolitan this month she wasn't ready to begin a new relationship. "[What happened] changes the way I look at marriage, and that makes me sad," Cuoco told the magazine. "It does not change the way that I look at love. I cannot wait to be in love again. I don't feel like I am ready yet ... which is so different for me. I dive into everything."
Fans first found out about Cook, 25, when Cuoco, 30, posted on Instagram a photo of him licking her face. She captioned it simply with a heart emoji. The picture garnered 65,400 likes from her 2.6 million followers.
Follow me on Twitter @mariamzzarella
© Copyright IBTimes 2023. All rights reserved.