Who Killed The Ex-Im Bank? How Conservatives And The Koch Network Brought Down An Agency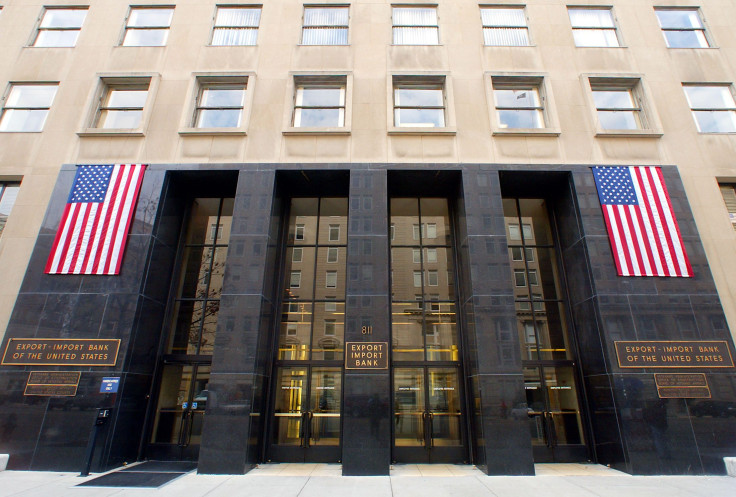 WASHINGTON – Kristin Hedger has a simple plea for Congress: Save the Export-Import Bank. Her family-owned company of about 350 employees in Killdeer, North Dakota, depends on the bank, but this week the independent agency is out of business. The Ex-Im Bank's charter expired after a relentless Republican-led campaign smeared it as the embodiment of corporate welfare and government waste.
Starting Wednesday, the bank will no longer issue new loans, until Congress acts to reinstate its authority to offer financial assistance to foreign entities that purchase American-made products.
Hedger's Killdeer Mountain Manufacturing (KMM), headquartered in a town with a population of 751 people, makes parts for airplanes. Its biggest customer, Boeing, purchases electronic components from KMM and puts them in the cockpits and wings of some of its best-selling planes. Some of Boeing's foreign customers, in turn, use the Ex-Im Bank to finance the purchase of planes. And with the aid of those low-interest loans, Boeing – and by extension Hedger's company – remain more competitive in the global aircraft market against the likes France's Airbus.
"These are small, heartland towns, and generally we're the biggest employer in our towns," says Hedger, who runs four manufacturing facilities in the state. "It's important that while we recognize we're heartland communities, we're competing against the whole international competition scale."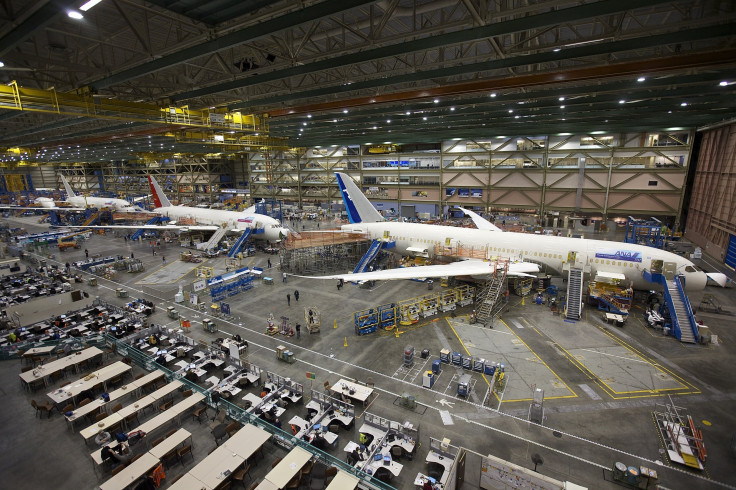 Ex-Im Bank is exactly the kind of pro-business, made-in-America program that should inspire praise from Republicans and Democrats alike. President Barack Obama now supports the bank, but Congress – led by an organized and deliberate effort from conservatives and outside groups including the Koch brothers-funded Americans For Prosperity– didn't pass legislation before the deadline to reauthorize the bank.
The story of how the Export-Import Bank became the most hated agency in Washington extends far beyond the Beltway. The Ex-Im Bank serves a mostly esoteric function, issuing low-interest loans to foreign entities to buy American goods. It was created in 1934 by Franklin Roosevelt and has for the most part remained non-controversial ever since, largely because it doesn't cost the American taxpayer anything. In fact, in the last decade the bank contributed $6.4 billion in surpluses to reduce the national deficit.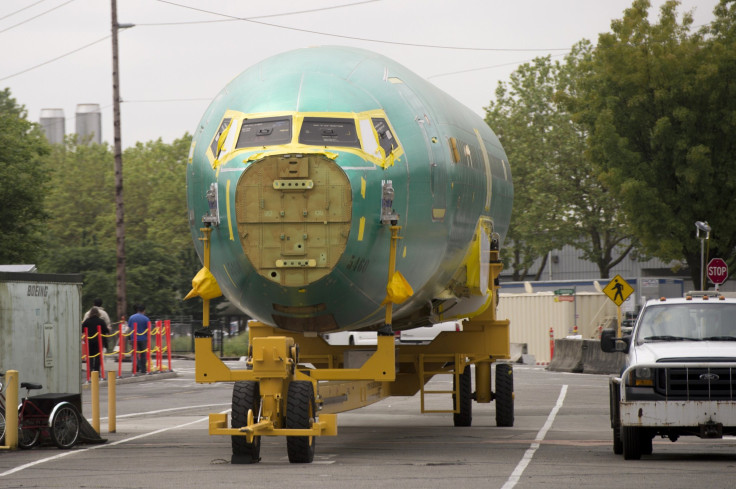 But in recent years, pushed first by the conservative Club For Growth and then more successfully by Americans For Prosperity (AFP), the program's opponents have painted the bank as improper and corrupt, and the loans – which they say are only extended as part of deals to "mega" companies like Boeing, General Electric, Bechtel and Caterpillar -- as tax-dollar giveaways to foreign entities.
Reauthorizing the bank had long been automatic. Frequently, the authorization for the agency to issue loans was tucked into a piece of spending legislation – hundreds of pages long – and mostly forgotten. Last year, House Financial Services Chairman Rep. Jeb Hensarling scored a big victory. Already an opponent to the bank, Hensarling, who took over the key committee in 2012, convinced his leadership to take the Ex-Im Bank out of the spending bill and require a separate vote.
But even before then, efforts were in motion to sink the bank.
U.S. Foreign Trade Over Time | InsideGov
The bank has some natural opponents. Delta Airlines has been a vocal critic. The company argues that the bank helps its foreign airline competitors buy airplanes at borrowing rates it doesn't have access to. But while Delta hasn't been quiet about its opposition, they aren't driving the effort to kill it either.
The bank was once the foe of Democrats, but it was when the issue of its charter became a focal point for more libertarian-minded conservatives that it took off. Club For Growth began the push; then, a year later, Americans For Prosperity got on board, and the effort really revved up.
In April 2014, AFP launched an aggressive lobbying effort targeting members of Congress who could be persuaded to block the bank. According to the group, they were able to garner 40,000 signatures in opposition to the bank and get 20,000 people to call their members of Congress to voice opposition. That's a significant number of calls regarding an agency almost no one had heard of before.
AFP started building a coalition. They recruited high-profile Republicans, like Jeb Bush and Rick Perry. But members of Congress also worked behind the scenes, with the two leaders, Hensarling and Ohio Rep. Jim Jordan, pursuing one-on-ones with fellow House Republicans to win votes.
The conservative media also hopped on board, giving the bank more coverage as previous attempts to kill reauthorization faltered. The collective push made "Ex-Im Bank" a common talking point for conservative activists and turned an obscure bank into a regular rallying cry.
Past efforts by conservatives have mostly failed. The problem with previous attempts was that they often lacked a strategic endgame, like when they shut down the federal government for 17 days in a fight over the Affordable Care Act but could never explain the next step that was going to force the president to repeal his signature healthcare law. Or they were more bluster than action, like the Ted Cruz or Rand Paul filibusters that were never actually going to be able to accomplish their legislative goals.
This time, they decided to be more low-key. They were strategic in picking the Ex-Im Bank, where they could get legislative victory by blocking action instead of trying to force action from others.
Then they picked up a high-profile ally in the summer of 2014. In the days before Kevin McCarthy became Majority Leader, he announced support for letting the bank's authorization expire. Some opponents of the bank later admitted privately that they didn't know McCarthy's support was coming.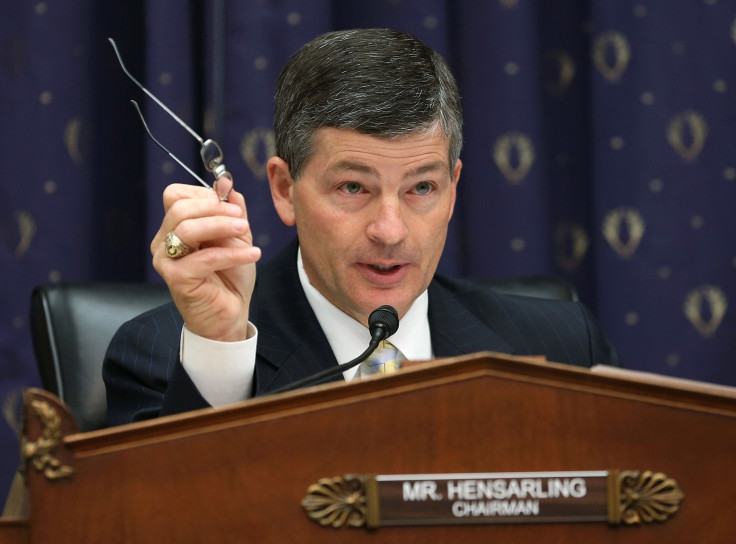 In May of this year, Hensarling and Jordan were so confident the June 30 deadline was going to pass that they called a press conference to declare victory. They were joined by groups like AFP, Club For Growth and Heritage. "I think every day that the facts are out about the corruption, the cronyism, the political lending, the ideological lending of this bank, more and more members of the House Republican Conference are saying, 'You know what? I don't want to be a part of that.'" Hensarling said.
House Speaker John Boehner, who supports the bank, has tried to walk a delicate line. He must always tread carefully when it comes to the wishes of his right flank -- they have a tendency to rebel and make his life difficult. If he circumvented Hensarling, he'd probably incite a riot.
The most likely route for reauthorizing Ex-Im is through another piece of legislation, most likely the Highway Trust Fund bill, which must be passed by the end of July. And it would have to come from the Senate. Between Democrats and a chunk of pro-bank Republicans, there could be enough support to block conservative efforts to strip Ex-Im reauthorization from a highway bill if leadership opts for that route.
But that doesn't mean Hensarling and Jordan aren't going to savor the victory now and keep up the fight. "We're the party of not cronyism, not cozy relationships, not connected corporations getting special deals. We're the party of free markets," Jordan said at the May press conference. "For the Senate to try and tie it onto something else, that is a huge problem, and our side will look at every option we have to try to stop that."
© Copyright IBTimes 2022. All rights reserved.
FOLLOW MORE IBT NEWS ON THE BELOW CHANNELS