Who Is Lawrence O'Donnell? Leaked Clip Shows MSNBC Anchor Cursing Staff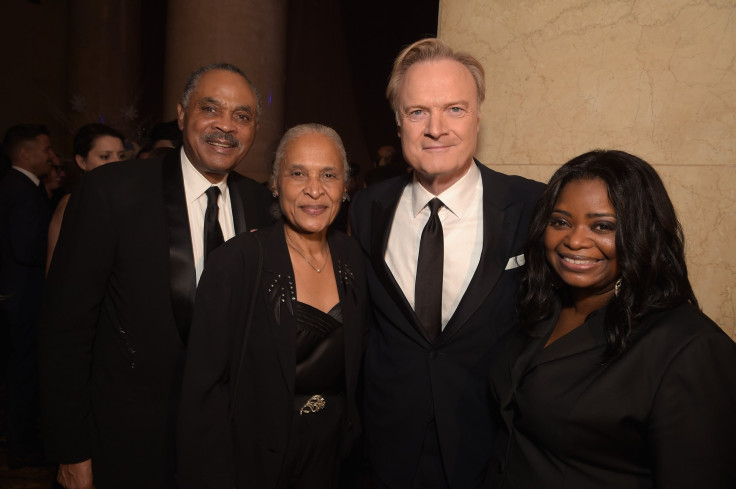 MSNBC host Lawrence O'Donnell apologized on Twitter on Wednesday for a leaked clip that shows him berating and cursing his staff over a malfunctioning earpiece during the shooting of his show.
O'Donnell's off-air rants were first reported by Mediaite, which posted a video — made up of several clips — which were apparently filmed during an Aug. 29 show.
Apologising on Wednesday, "The Last Word with Lawrence O'Donnell" host tweeted: "A better anchorman and a better person would've had a better reaction to technical difficulties."
In the eight-minute video, O'Donnell is seen saying a piece of news about President Donald Trump and then he pausing to say angrily: "What's going on, why am I losing this, why don't I have sound."
O'Donnell then says that "someone in the control room is out of control," probably assuming that someone was fiddling with the volume of his earpiece deliberately.
In fits of anger, O'Donnell goes on to complain about someone constantly talking into his earpiece.
O'Donnell is also seen complaining that someone in his earpiece was talking about the Labor Day special repeatedly. Toward the end of the video, the host throws a pen violently to the floor, saying, "Jesus Christ, crazy f---ing sound coming in my ear, this f---ing stupid hammering…It just f---ing sucks. It f---ing sucks to be out here with this out of control s---."
The MSNBC host has had a chequered and illustrious career, and has written books and even dabbled in politics.
He was born on Nov. 7, 1951, in Boston. He graduated from St. Sebastian's School — an independent, all-boys Catholic secondary school located in Needham, Massachusetts — in 1970, where he was a captain of the school's basketball team.
In 1976, O'Donnell graduated from Harvard College with a major in Economics.
O'Donnell started his career as an author and his first book "Deadly Force" was published in 1983. The book highlighted the brutality of police and was later made into a film "A Case of Deadly Force."
He has also written essays and articles for several publications such as the New York Times, Washington Post, Los Angeles Times, New York Magazine, People, and Boston Magazine, according to O'Donnell's biography on MSNBC website.
He got an experience of politics from 1989 to 1992, serving as senior advisor to Sen. Daniel Patrick Moynihan (D-New York), who died in 2003.
In 1992, O'Donnell served as the chief of staff to the Senate Committee on the Environment and Public Works. From 1993 to 1995, he also served as chief of staff of the Senate Finance Committee.
He joined MSNBC as a political analyst in 1996. He also produced and wrote for the NBC series "The West Wing" and was the creator and executive producer of the NBC series, "Mister Sterling."
O'Donnell got married to television actress Kathryn Harrold in 1994 and they have a daughter named Elizabeth Buckley Harrold O'Donnell. However, they got divorced in 2013. He started dating television host Tamron Hall in 2011.
© Copyright IBTimes 2023. All rights reserved.