Who is Mark Heyer? Charlottesville Victim's Father Says He Forgives Daughter's Killer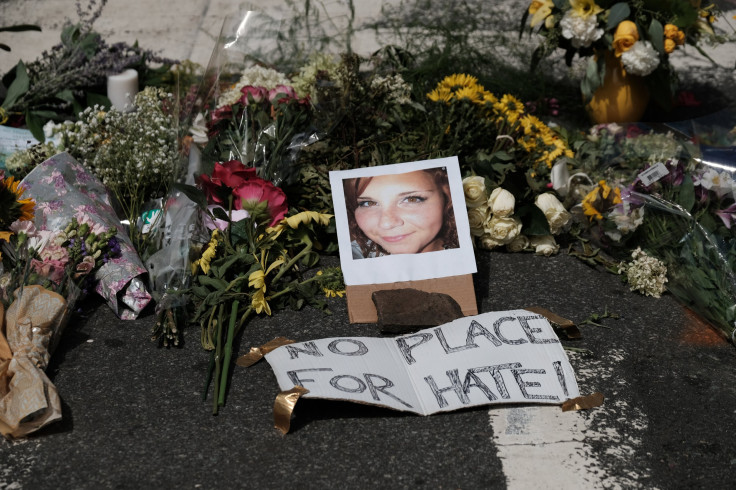 The father of Heather Heyer, the 32-year-old woman who was fatally mowed down by a car during the Charlottesville protests, broke his silence on the incident, saying he has forgiven the man charged for her daughter's murder.
Talking to the Asbury Park Press, Mark Heyer said: "My thoughts with all of this stuff are that people need to stop hating and they need to forgive each other. I include myself in that forgiving the guy that did this. He doesn't know a better. I just think about what the Lord said on the cross. Lord, forgive them. They don't know what they're doing."
James Fields, a 20-year-old man from Ohio, was charged with Heather's murder after he rammed his car into a crowd gathered to oppose the "Unite the Right," a rally organized last weekend by right-wing groups in Charlottesville, Virginia.
Talking about his daughter, Heyer said she was a stubborn individual who stood up for what was right.
"My daughter was a strong woman who had passionate opinions about the equality of everyone and she tried to stand up for that. And for her it wasn't lipped service, it was real. It was something that she wanted to share with everyone," he said.
Heyer said he was also proud of her daughter for standing up for what she believed in.
"My daughter's life — I'm proud of her. I'm proud of her for standing up. She had more courage than I did. She had a stubborn backbone that if she thought she was right she would stand there and defy you. But if I understand her, she wanted to do it peacefully and with a fierceness of heart that comes with her conviction," he told the media outlet.
Heyer hoped his daughter's death will bring about a positive change in people's hearts.
"I hope all this stuff that's come out isn't twisted into something negative but there comes a positive change in people's hearts, in their thinking, in their understanding of their neighbor. We just need to forgive each other. And I just hope that's what comes out of all this," he further said.
During an interview with NBC News, Heather's mother Susan Bro said her she was killed by a man intended on spreading hate in the world.
"She was there with her friends, and she was trying to simply cross the street as the movement was breaking up that day, and she was plowed down by a young man who was intent on spreading hate and thought hate would fix the world. And hate does not fix the world," she said.
Bro said she always encouraged her daughter to be strong minded and was proud of her, according to the report.
Meanwhile, the Daily Stormer — a white supremacist website — ordered its fans to disrupt Heather's funeral scheduled for Wednesday, the Independent reported. The website has been currently blocked and moved to the Dark Web for inciting violence.
However, a member of the banned website, Andrew Auernheimer, also known as weev, asked people to find the location of Heather's funeral and disrupt it.
"What's the location of the fat skank's funeral … get on it, e-sleuths. I'd do it myself but slammed with current logistical issues. I want to get people on the ground there," he said, according to Independent.
© Copyright IBTimes 2023. All rights reserved.