Who is Megyn Kelly? The History Behind Donald Trump Feud With Fox News Anchor Ahead Of GOP Debate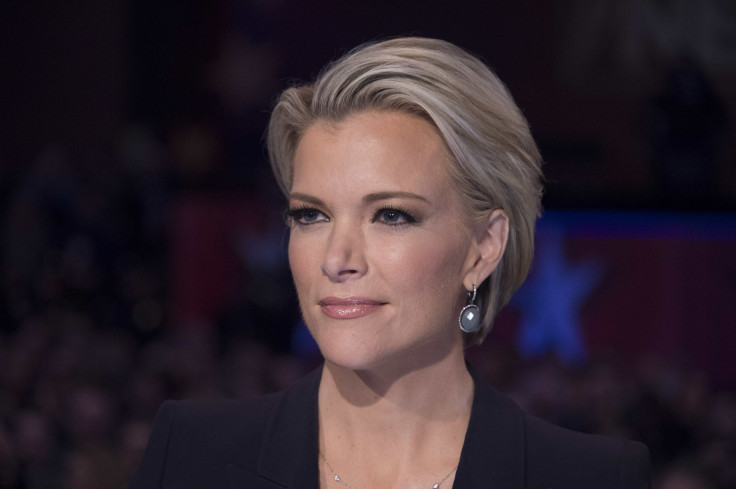 As Republican front-runner Donald Trump prepared to take on challengers Thursday night who are looking to stall his momentum before this weekend primary contests, the real estate mogul also faced another opponent, namely Fox News anchor Megyn Kelly.
The feud between the pair began in a Fox News debate in August when Kelly asked Trump to address his track record of derogatory remarks toward women, citing different quotes in which he had called women "fat pigs," "dogs," and "disgusting animals." The New York billionaire later accused Kelly of being unprofessional, saying her question was a personal attack. He went on to insinuate that the news anchor was menstruating at the time.
"She gets out and she starts asking me all sorts of ridiculous questions," Trump told CNN in an interview after the debate. "You could see there was blood coming out of her eyes, blood coming out of her wherever. In my opinion, she was off base."
Trump then refused to attend a Fox News debate co-moderated by Kelly in January. His boycott may have cost him votes in the Iowa caucuses, which he lost to Sen. Ted Cruz of Texas. Thursday evening's debate was the first match-up between Kelly and the candidate in seven months. Trump's popularity has only grown in the months following the August debate; his seven wins on Super Tuesday make him the favorite to win the Republican nomination.
Kelly and her fellow moderators said they wanted to keep the debate professional and focused, while questioning the four participating candidates on the issues. "Frankly, I have been ready for seven months to move beyond what happened after that August debate," Kelly told Reuters ahead of Thursday night's debate.
"I feel like it's getting boring. Trump has bigger things to worry about, and so do I."
© Copyright IBTimes 2022. All rights reserved.
FOLLOW MORE IBT NEWS ON THE BELOW CHANNELS