Who Is Mick Mulvaney? Why John McCain Dislikes Trump's New Budget Director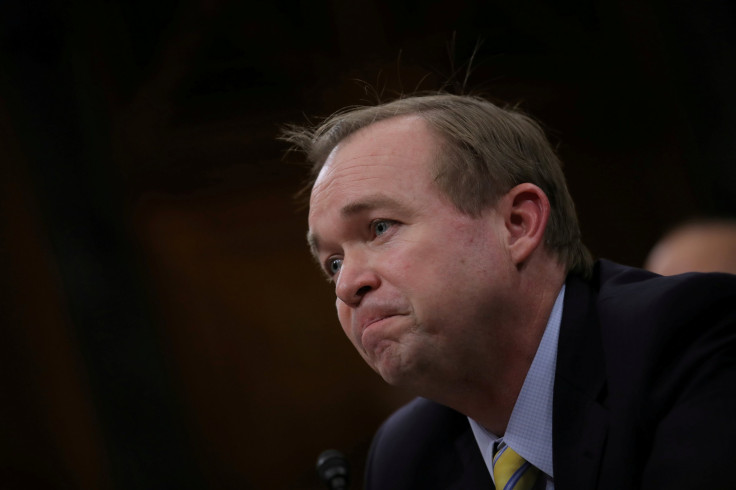 The Senate narrowly confirmed Rep. Mick Mulvaney, R-S.C., Thursday as the new director of the Office of Management and Budget, a position that gives him broad discretion over federal agencies' abilities to enact new regulations, thanks in part to a recent executive order from President Donald Trump.
Mulvaney, who represented South Carolina's fifth district, faced opposition from Sen. John McCain, R-Ariz., the lone Republican who voted against his appointment. McCain cited the new OMB director's history of slashing much-needed expenditures — specifically within the defense budget — in the name of fiscal responsibility.
"I believe that we must rebuild our military while at the same time putting our nation on a sustainable long-term fiscal path," McCain said in a statement on the Senate floor. "Unfortunately, Congressman Mulvaney has spent his last six years in the House of Representatives pitting the national debt against our military. He authored and supported amendments to cut national defense funding year after year after year."
For federal agencies such as the Environmental Protection Agency and the Education Department, the threat of Mulvaney's new job in the office that develops the executive budget, oversees agency performance and provides clearance for the executive branch's legislative proposals goes beyond the likelihood of a defense spending cut.
Trump issued an executive order Jan. 30 requiring executive agencies and departments to propose two regulations to be scrapped for every new rule they'd like to enact. The total cost of the new regulation must be "no greater than zero," an effectively impossible standard that goes beyond a Ronald Reagan-era policy requiring agencies to state both the costs and benefits of their proposed rules prior to a comment period and, if all goes well, passage.
Mulvaney, whose upcoming agenda includes assembling a budget and addressing the need to potentially raise the federal debt limit, will have significant authority over the regulations they're permitted to pass and the "total amount of incremental costs that will be allowed for each agency in issuing new regulations and repealing regulations for the next fiscal year," the executive order states.
Mulvaney's penchant for slashing government spending might prove a challenge for not only federal agencies but also for the head of the executive branch — specifically, he could essentially block the implementation of the increasingly unlikely $1 trillion infrastructure plan Trump promised during his campaign.
© Copyright IBTimes 2023. All rights reserved.