Who Is Natasha Henstridge? Actress Accuses Brett Ratner Of Sexual Assault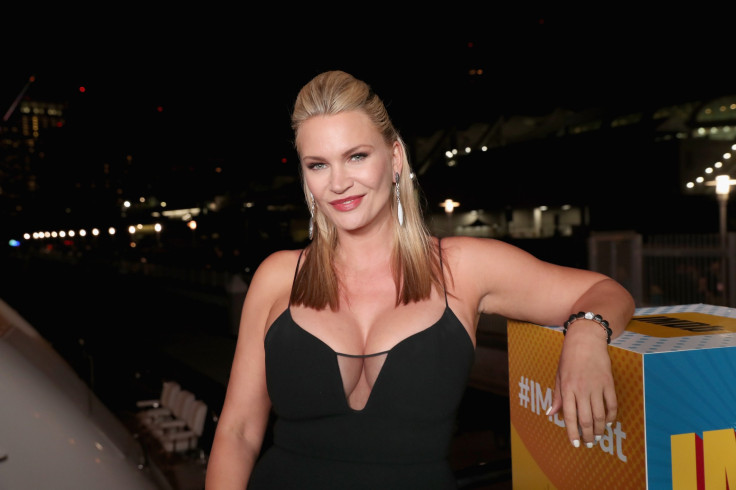 Actress Natasha Henstridge has come forward with accusations against film maker Brett Ratner, accusing him of forcing her to perform oral sex on him over 20 years ago, when she was just 19 years old.
Henstridge was one of six women who came forward in a story in the Los Angeles Times about Ratner, claiming he has sexually harassed them or been guilty of different acts of sexual misconduct against them, all of which he denied. Her particular claim insinuated that Ratner took things much forther with her, forcing her to perform oral sex on him after she hung out with friends at his home and fell asleep on his couch.
In her recounting of the situation, Henstridge said that when she woke up, she was alone with Ratner, and when she tried to leave, he blocked the doorway and began touching himself in front of her, before forcing her to perform oral sex.
"He strong-armed me in a real way. He physically forced himself on me," she said. "At some point, I gave in and he did his thing."
Henstridge was named as one of Ratner's accusers in the article alongside fellow actresses Olivia Munn, Jaime Ray Newman, Katharine Towne, Eri Sasaki and Jorina King.
Since their initial encounter, Henstridge went on to star in films like "Species" and "The Whole Nine Yards," but has also been forced to watch Ratner's star rise as well, with him becoming one of the more powerful men in Hollywood, having directed, produced or financed several box-office hits, including "Rush Hour," "The Revenant" and "Horrible Bosses."
Henstridge's account to the Times was disputed by Ratner, whose lawyer, Marty Singer, said that she "had been upset after learning my client had a girlfriend who he would not leave" for her. Henstridge denied those claims, saying she never expressed an interest in dating Ratner and had never been alone with him the night prior to the alleged assault.
Henstridge also recalled when she went in to audition for the TV series "Prison Break,: which Ratner executive produced, and revealed that he was present at the audition, and he made her feel sick because he acted as if they had been old friends and nothing had happened between them.
"… he just acted like we were old friends from back in the day in New Yrk, saying, 'I haven't seen you in years.' Auditioning is already bad enough. But trying to focus on the work, I just felt sick," she said.
Henstridge is currently married to actor Darius Campbell. She has two sons with previous boyfriend Liam Waite, Tristan River and Ashton Sky.
© Copyright IBTimes 2023. All rights reserved.