Filmmaker Brett Ratner Accused Of 'Physically Forcing' Himself On Six Women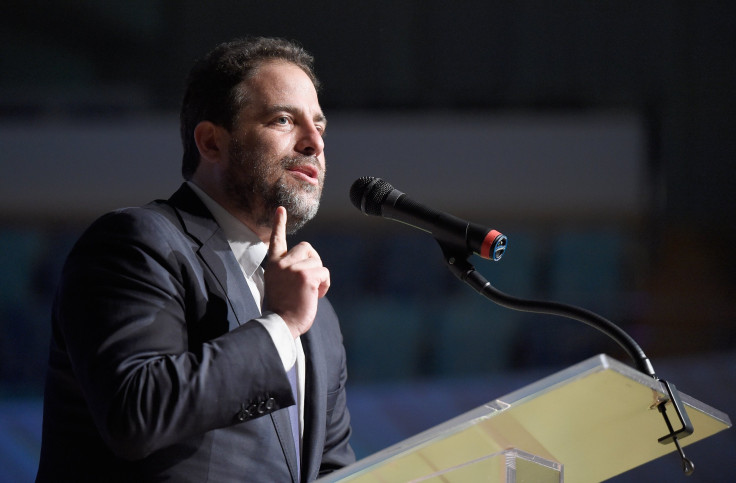 Another big player in Hollywood has been accused of sexual misconduct, with six women coming forward with allegations against filmmaker Brett Ratner.
The women, who include actresses Natasha Henstridge and Olivia Munn, all came forward in an article in the Los Angeles Times, accusing the fillmmaker, who went on to direct, produce or finance huge films including "Rush Hour," "X-Men: The Last Stand," "The Revenant" and "Horrible Bosses," of behavior ranging from sexual harassment and misconduct which allegedly took place in a variety of locations, including private homes, movie sets and industry events.
Henstridge recalled an incident with Ratner more than 20 years ago, sharing in detail how he forced her to perform oral sex on him. She was 19-years-old at the time.
Henstridge recalled to the newspaper that she has been watching a movie on Ratner's couch at the time of the incident, and the two had been hanging out with friends at his New York apartment and watching TV at the time. She admitted to having fallen asleep, and waking up alone with Ratner, who she said wouldn't let her leave, blocking the doorway and touching himself, before forcing her to perform oral sex on him.
"He strong-armed me in a real way. He physically forced himself on me," she said. "At some point, I gave in and he did his thing."
Olivia Munn also recalled her own experience with Ratner in 2004, revisiting her previous story where she claimed he had masturbated in front of her when she delivered a meal to his trailer. Ratner later identified himself as the man in the story, but denied he had masturbated, claiming to have "banged" her a few times, before admitting those statements were lies. In her own statement to the Times, Munn said she felt she needed to speak up because of the persistent rumors that they had been intimate, which have continued to infuriate her over the years.
"I've made specific, conscientious choices not to work with Brett Ratner," she said. "it feels as if I keep going up against the same bully at school who just won't quit. You just hope that enough people believe the truth and for enough time to pass so that you can't be connected to him anymore."
Actress Jaime Ray Newman also described her own disturbing encounter with Ratner in 2005, when he described sex acts he wanted to perform on her in explicit detail during a flight they both were on, and also sharing nude photos of his then-girlfriend with her.
Actress Katharine Towne also described an aggressive come-on by Ratner in 2005 at a party at his home where he made unwanted advances towards her, which included following her into a bathroom when she excused herself from an uncomfortable conversation with him.
Noth Eri Sasaki and Jorina King, who worked as extras on the set of "Rush Hour 2," also came forward to The Times with their encounters with Ratner on the set, where Ratner allegedly tried to get both women to perform sexual acts with him in exchange for bigger roles. Both women say they refused.
Ratner has denied all of the allegations through his attorney, Marty Singer, who said the claims are all false because no one has ever made any prior claims against him.
"I have represented Mr. Ratner for two decades, and no woman has ever made a claim against him for sexual misconduct or sexual harassment," Singer said. "Furthermore, no woman has ever requested or received any financial settlement from my client."
The allegations against Ratner join claims against several other men in Hollywood. Allegations first emerged in early October against Harvey Weinstein. Actor Ben Affleck was also accused of sexual misconduct by actress Hilarie Burton. Director James Toback and actor Kevin Spacey have also since found themselves the subject of stories of sexual harassment and assault claims as well.
© Copyright IBTimes 2023. All rights reserved.