Who Is Nick Vallelonga? 'Green Book' Screenwriter's Racist Tweet Resurfaces, Causes Outrage
The producer and co-screenwriter of Golden Globe-winning 2018 movie "Green Book," Nick Vallelonga, had claimed in an old tweet that he witnessed Muslims cheering in New Jersey during the 9/11 terrorist attacks when the World Trade Center towers were turned into rubble.
In the old racist tweet that resurfaced, days after he took home the Golden Globe award for "Green Book," Vallelonga appeared to be siding with President Donald Trump who then had made a similar claim during his campaign.
"@realDonaldTrump 100% correct. Muslims in New Jersey cheering when towers went down. I saw it, as you did, possibly on local CBS news," Vallelonga wrote in the tweet.
The tweet came three days after Trump's interview with ABC News host George Stephanopoulos, which was aired on Nov. 22, 2015, where the-then Presidential candidate said, "Hey, I watched when the World Trade Center came tumbling down. And I watched in Jersey City, New Jersey, where thousands and thousands of people were cheering as that building was coming down. Thousands of people were cheering."
When Stephanopoulos repeatedly countered Trump, stressing on the fact that the police denied any such occurrence, the latter refused to back down.
"There were people that were cheering on the other side of New Jersey, where you have large Arab populations. They were cheering as the World Trade Center came down. I know it might be not politically correct for you to talk about it, but there were people cheering as that building came down — as those buildings came down. And that tells you something. It was well covered at the time, George. Now, I know they don't like to talk about it, but it was well covered at the time. There were people over in New Jersey that were watching it, a heavy Arab population that were cheering as the buildings came down. Not good," he said.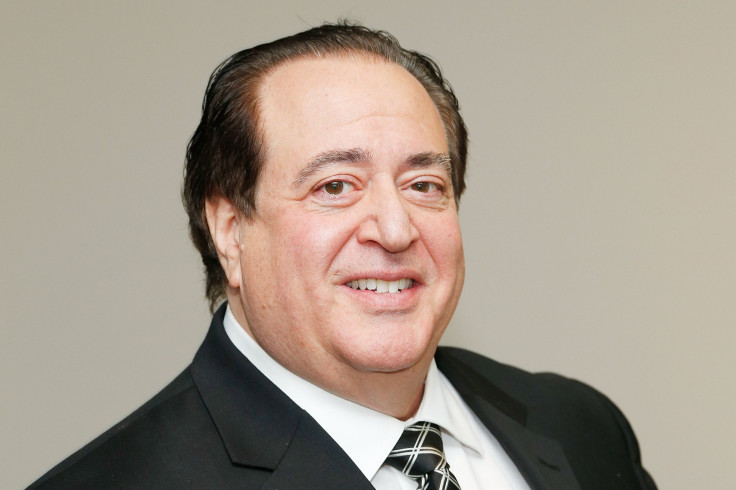 While Vallelonga's manager confirmed that his employer did send the tweet four years ago, the representatives for the producer and Universal Pictures did not comment when BuzzFeed News reached out to them regarding the matter. Soon after the publication contacted the production house, Vallelonga deleted his account.
Nevertheless, Vallelonga's resurfaced tweet had gone viral on social media by then and a number of people were outraged by his racist behavior.
"Nick Vallelonga wrote Green Book. My industry just gave him a Golden Globe for writing. This remains on his timeline. Mahershala Ali is a Muslim, and a beautiful, generous and kind man. This is all just too disgusting," "La La Land" producer Jordan Horowitz wrote.
Before becoming a successful screenwriter and producer, Vallelonga was in charge of the teleprompter and edited scripts at CBS News for shows, including "CBS This Morning," "The NFL Today," "The CBS Evening News with Dan Rather" and "60 Minutes." He co-wrote his first script for the movie "Deadfall", alongside director Christopher Coppola, which went onto have a star cast including Nicolas Cage, Michael Biehn, James Coburn, Charlie Sheen, Peter Fonda, Talia Shire, Angus Scrimm, Clarence Williams III and Micky Dolenz, according to Vallelonga's IMDB page.
He produced a number of movies including "All In," "Machine," and "A Modern Twain Story: The Prince and the Pauper." He also continued acting in both films and TV series like "New Girl," "Rake", "Aquarius," "See Dad Run," "Jersey Shore Shark Attack," and "Summoned."
© Copyright IBTimes 2023. All rights reserved.