Who Owns Breitbart? Mercer Family, Larry Solov Revealed As Alt-Right News Site's Owners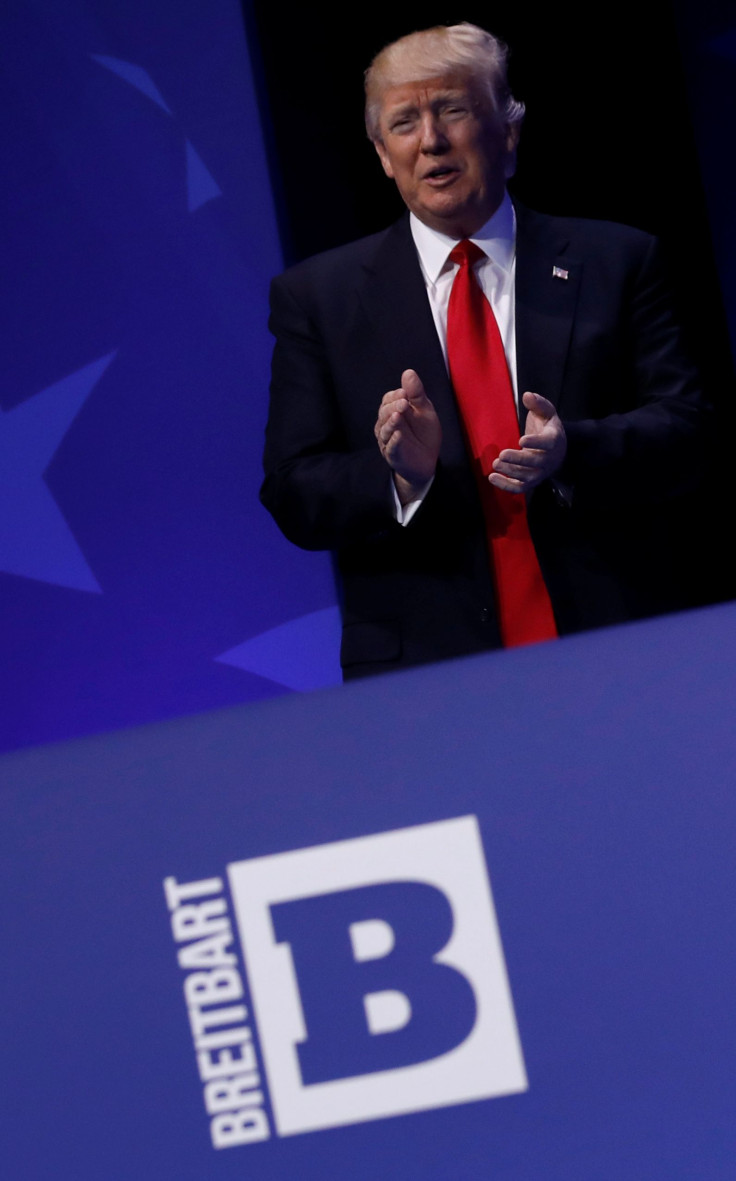 In what may be a first, Breitbart chief executive Larry Solov stated that he owns at least part of the conservative-leaning news website to Senate committee in order to secure press credentials Friday, Politico and BuzzFeed reported.
Solov, who has penned posts for a site that many have labeled as a white nationalist outlet among other accusations, gave testimony to the Standing Committee of the Senate Press Gallery and at first said he wanted to avoid questions about Breitbart's ownership structure.
However, the committee pressed and Solov admitted he along with Susie Breitbart, whose late husband Andrew started the site, as well as the influential Mercer family, have stakes in Breitbart, according to the report.
Whether it's an individual or organization applying for credentials, admission to the gallery can be hindered unless the applicant can show they are not engaged in any lobbying or promoting of any specific candidate, political party, organization or a government agency, Politico reported.
The committee was also particularly interested if current White House chief political strategist Steve Bannon, a former Breitbart executive who was a major architect of President Donald Trump's victorious campaign last year, still had any stake in the website. According to BuzzFeed, the committee wanted specifics but Solov couldn't produce.
"If I could get Bannon to write it down, I would," Solov said
The 70-year-old Robert Mercer, the CEO of Renaissance Technologies, spent $3.4 million in support of Trump's campaign last year, the Washington Post reported in December. He also donated to Sen. Ted Cruz's campaign.
Mercer's family includes his wife Diana Lynne and daughters Jennifer, Heather Sue and Rebekah, the latter who runs the Mercer Family Foundation, a charity that provides scholarships to high school juniors and seniors.
Reports last year indicated that Rebekah Mercer also decided how the family divvies up funds to political candidates and causes. Between 2008 and 2014, the foundation also donated to groups looking to upend established media.
According to the Daily Beast, one of those groups was The Media Research Center, run by research group American Bridge, and it reportedly received some $7.5 million over the last decade.
© Copyright IBTimes 2022. All rights reserved.
FOLLOW MORE IBT NEWS ON THE BELOW CHANNELS