Who Is Pia Mia? Kanye West's Protégé Reportedly Making Kim Kardashian Jealous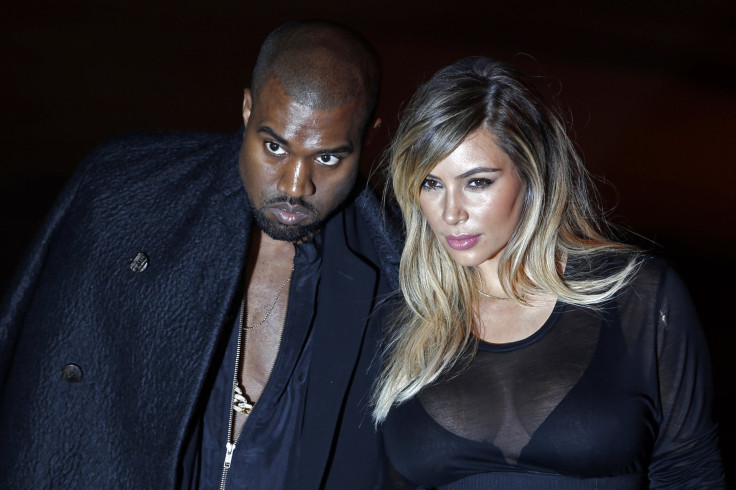 She may not be your favorite artist just yet. But Pia Mia is slowly making a name for herself in both music and social media.
Known as Kanye West's reported protégé, the 17-year-old is rumored to be Mr. West's answer to pop goddess Rihanna. It remains to be seen if the teenager will rise to such heights, but support from one of the biggest names in music is definitely a plus.
According to Radar Online, sources speaking with the site claim West's fiancée Kim Kardashian has grown a little jealous of the time he has spent working with Pia Mia. But seeing that Kardashian has been supportive of the singer in the past, that talk is likely a stretch.
So how much do you know about the talented Pia Mia? Read below for all you need to know about the rising artist.
1. She Is A Talented Singer
Pia Mia has been covering well-known artists' songs and posting the videos to YouTube for several years, gaining a solid following since she started. But she gained even more notoriety after putting her own spin on Drake's hit song "Hold On We're Going Home."
Aug 18, 2013 | Hold on, we're going home #JustARegularFamilyDinner by KimKardashian on Keek.com
2. She Is A Close Friend Of Reality TV's First Family
Pia Mia is reportedly close with Kylie Jenner, and her voice has also graced Kim Kardashian's Keek account (see video above). She has previously shared snaps of Kylie and herself on her Instagram account.
3. She Is From Guam
Though she now lives in Los Angeles, the singer-songwriter is originally from Guam. In an interview with MTV UK, she revealed that her parents eventually allowed her to move to L.A. when she was 13.
She said: "I started singing when I was 8. I originally come from Guam; I was in school and all my friends wanted to try out for this play, and I kind of followed the crowd and I auditioned for it. I ended up getting the part of Cinderella, so that's how I started singing! It's also how I found myself on stage and got comfortable with myself. I continued to sing and started singing at Japanese weddings. Everyone started telling my parents, 'you have to move her off the island' and I was begging my parents to let me move to LA. When I was 13 they agreed to let me go to LA for the summer and said I could stay there for three months, but then had to return back to school in Guam… I never went back, I'm still in LA!"
4. She Loves Fashion
Much like her reported bestie Kylie, Pia Mia also maintains a stylish Tumblr account, full of style inspirations, photography and quotes. A quick look at her Instagram account will give you a taste of her trendy style.
5. She Is Also Quite The Socialite
Not only is Pia Mia friends with Kylie Jenner. She also hangs with Hollywood offspring like Nicole Richie's little sister Sofia, Vanessa Hudgens' little sister Stella and Jaden Smith, says OK.
© Copyright IBTimes 2023. All rights reserved.