Who Is Pope Francis I? Quick Facts About Jorge Mario Bergoglio, First Jesuit Pope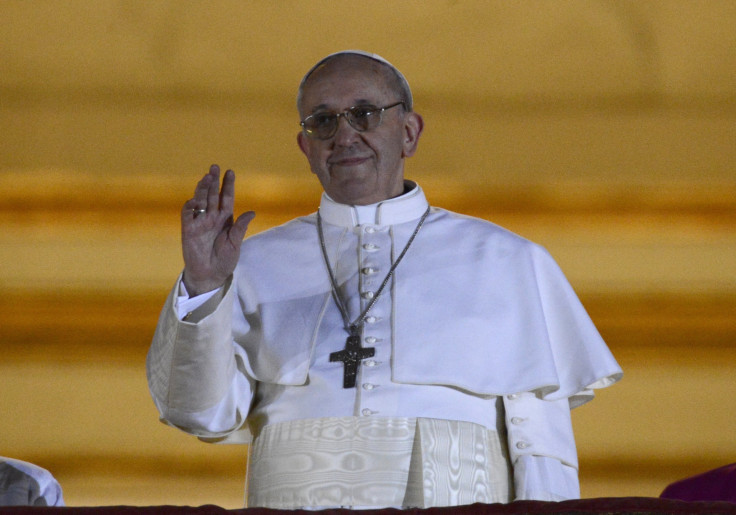 Cardinal Jorge Mario Bergoglio of Argentina was elected pope on Wednesday, taking the name Francis and becoming the first Jesuit pope in Roman Catholic Church history.
Little is known about the Argentinian prelate other than he's a Jesuit and he's 76 years old.
Although Pope Francis is not a Franciscan, he chose the name of St. Francis of Assisi, an Italian Catholic friar and preacher who became the patron saint of animals and the environment after Pope Gregory IX announced him as a saint.
Here are some extra quick facts about the new pope piled together, courtesy of the Guardian, National Jesuit News and Associated Press:
· He was born in Buenos Aires on Dec. 17, 1936.
· His father was an Italian immigrant who worked for the railway, and his mother was a homemaker. He has four brothers and one sister.
· Before he became supreme pontiff, he was the archbishop of Buenos Aires until 1998 and then became a cardinal in 2001.
· He was a teacher of literature, philosophy, theology and psychology before becoming archbishop.
· The pope also has a philosophy degree from the Catholic University of Buenos Aires and a masters degree in chemistry from the University of Buenos Aires.
· He entered the Society of Jesus at the age of 21 in 1958 and began studying to become a Jesuit priest.
· He likes to prepare his own food and take the bus.
· The pope only has one lung. His second one had to be removed when he was a teenager because it got infected.
· It was alleged in an email chain that he "never smiled."
· Bergoglio referred to gay adoption as "discrimination against children" and said the practice was "depriving [children] of the human growth that God wanted them given by a father and a mother."
© Copyright IBTimes 2023. All rights reserved.
FOLLOW MORE IBT NEWS ON THE BELOW CHANNELS