Who Is Quinn Norton? Newly Hired Journalist Dismissed For Past Controversial Tweets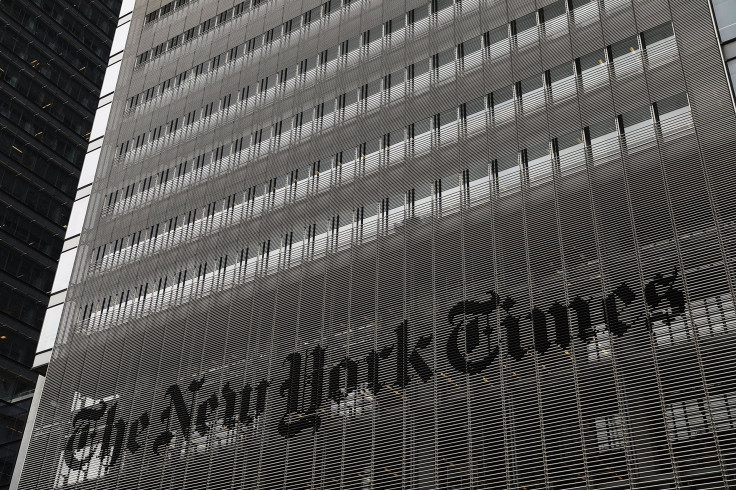 A journalist who was hired by the New York Times on Tuesday stated in a Twitter post the same day that she would no longer be joining the organization.
According to a report by the New York Times, Quinn Norton, a revered journalist who had worked with Wired magazine, was hired Tuesday as the lead opinion writer on technology. But, Norton on Tuesday evening posted a tweet stating she wouldn't be joining the company.
After the New York Times' communications department posted a tweet about Norton's hiring, social media erupted with outrage with many referring to her earlier tweets where she used racial slurs and also admitted to being friends with Neo-Nazis.
In one of those posts from October 2017, Norton tweeted that Andrew Auernheimer was an "old friend."
Auernheimer, known by the pseudonym "weev," was an internet troll, who now works for the Daily Stormer, a neo-Nazi website, The New York Times reported.
On Tuesday evening, Norton posted a tweet where she said she doesn't "support" Aurenheimer.
In another tweet she stated, "Weev doesn't talk to me much anymore, but we talk about the racism whenever he does."
"My door is open when he, or anyone, wants to talk, but we're talking about the stupidity of racism and the people in my life know that to be true," she added.
However, this wasn't the only tweet that resurfaced. According to a report by Huffington Post, Norton used terms like "fag" while replying to Twitter users. Norton in a tweet also defended the usage and said she "used their language" when she talked to queer communities.
According a Twitter user, Emily Gorcenski, who is a queer according to her Twitter biography, posted a tweet displaying screenshots of her conversation with Norton in November last year.
During the conversation, Norton apparently described attacks carried out by "tiki tourches" as "ridiculous." She also told Gorcenski, who claimed she was attacked by a group of neo-Nazis with these objects in the past, to be "mindful" about how she treated people who were different from her.
Norton was born in 1973 and worked as a correspondent on Anonymous and the Occupy movement for Wired from 2011-2012. Her articles were also published in the Atlantic, Maximum PC and other publications. Norton was in a relationship with the late American computer programmer Aaron Swartz.
James Bennet, the editorial page editor of the New York Times said in a statement Tuesday night, "Despite our review of Quinn Norton's work and our conversations with her previous employers, this was new information to us. Based on it, we've decided to go our separate ways."
Norton, who did not comment on the matter when asked by the New York Times, later posted a tweet announced that she "can't do the work" with the company.
In a blog post written by Norton after she was hired by the New York Times, she wrote, "The Times approached me in January with the idea, and I gently shot it down."
Regarding her interview with Times editors, Norton asaid, "I talked candidly about my background, my philosophy, and my approach to the topic. I caveated everything with: if this is at all uncomfortable, not what you were looking for, no harm no foul, thanks for the ask. But they kept talking to me."
© Copyright IBTimes 2023. All rights reserved.