Who Is Rachel Bush? Meet LeBron James' Instagram Model, And Jordan Poyer's Girlfriend, As Cheating Rumors Swirl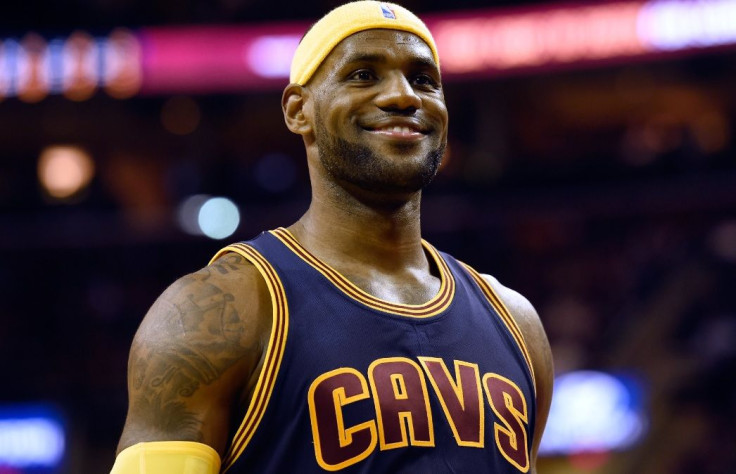 Cleveland Cavaliers power forward LeBron James was accused of cheating on his wife, Savannah Brinson, after Instagram model Rachel Bush purportedly posted a screenshot of him flirting with her to Twitter. So who is this mystery girl? Read on to find out:
1. First things first: She has a boyfriend, and it's not James. The Instagram post that got people talking was most likely about her boyfriend — Cleveland Browns defensive back Jordan Poyer — and not James. She had courtside seats at a Cavaliers game Monday and captioned the photo "basketball with bae." (Bae is slang for "before anyone else," or babe.) People thought she was talking about James, since his jersey was captured in the photo. In a different picture, she showed Poyer was at the game with her.
2. Bush is popular in the Instagram world, and the scandal has only made her more famous. As the supposed flirtation was making waves, she had a little more than 220,000 followers. At this writing, she had nearly 240,000.
3. She deleted her Twitter account. Before she posted a picture of James' alleged direct message, where he said, "Hey, what's up?" she had 125,000 followers on Twitter, the Heavy wrote. The message seemingly came from James' verified Instagram account since the sender's name was "KINGJAMES."
4. Bush is more than just a model. While she likes to post pictures of herself in skimpy bikinis, the beauty is getting her education at Florida Atlantic University in Boca Raton. In fact, the scholar graduated from high school with her associate's degree completed. Even though she's still a teenager, Bush wants to graduate with her bachelor's from FAU by next year. She hopes to start a career in international sales.
5. She likes to work out and enjoys the outdoors. The model hits the gym five or six days a week, Hollywood Life wrote. Bush is the outdoorsy type and likes to ski, snowboard, ride dirt bikes and more.
Follow me on Twitter @mariamzzarella
© Copyright IBTimes 2023. All rights reserved.