Who Is Rachel Wyatt? 9 Things To Know About Miss America 2017 Runner Up Miss South Carolina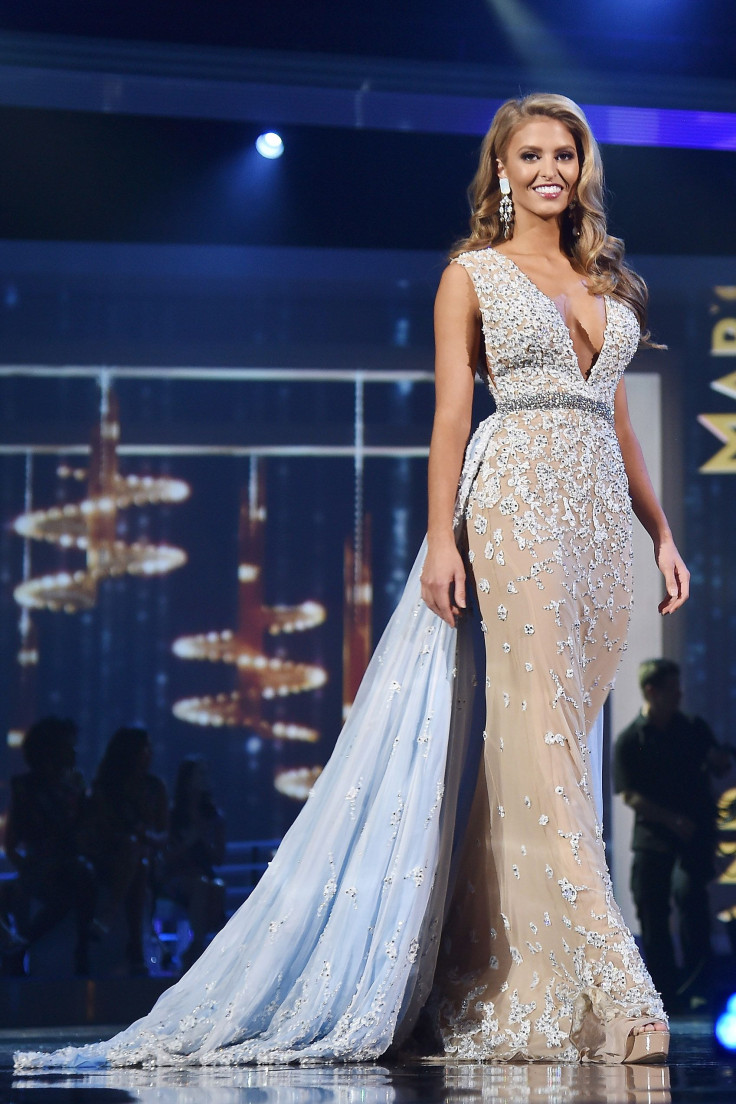 More than 50 women from around the country gathered at Boardwalk Hall in Atlantic City, New Jersey, on Sunday in the hopes of being crowned Miss America 2017. Miss Arkansas, Savvy Shields, ultimately took home the title with Miss South Carolina — a serious contender — crowned first runner up. While everyone's buzzing about Shields and her many noble accolades, we feel Wyatt deserves a little time to shine.
In addition to nearly snagging the highly coveted pageant title, the Clemson, South Carolina, native has held many others. In 2014 Wyatt was crowned Miss Clemson by Daja Dial, a fellow Miss America hopeful. The following year Dial passed her Miss South Carolina crown down to Wyatt during the 80th annual crowning ceremony in June 2016. From there she set her sights on Miss America 2017, competing against 51 women from every state and territory in the United States for the crown. Wyatt wowed judges with her thought out answers to challenging questions, noble platform and talent routine, but was edged out by Shields.
Here are nine things to know about Wyatt:
- She attends Clemson University. According to a page on the University's website, Wyatt is a sophomore and studies Communications and is involved in a number of programs at the school.
- Wyatt is a Clemson Tigers cheerleader.
- She is also a member of Alpha Delta Pi sorority.
- Dance is her go-to talent in pageants. She's been dancing since a young age. During Miss America 2017 she performed a contemporary routine to Carrie Underwood's "Something in the Water."
- Wyatt's platform is "Life Without Limits," an organization that aims to help special needs adults gain the skills they need to live independently.
- She hopes to one day promote more programs of this kind in South Carolina and throughout the nation. "I started volunteering for an organization at Clemson called 'Clemson Life' and it's a two-year program where students with special needs can learn independent living skills and they get to experience everything on a college campus," she said in a backstage interview with The State. "I really hope to promote that for other colleges in South Carolina and hopefully in our nation. I love my friends. They're truly inspiring."
- She also teaches dance to those with disabilities. "I've been dancing since I was 5 years old and began teaching dance to special needs adults and loved doing that all through high school, but when I left for college I wondered what becomes of them," she told The State.
- Wyatt is one quarter Japanese. During an interview with The State, Wyatt revealed that her grandfather is Japanese. He lives in California, but visits for major holidays. Wyatt joked that Thanksgiving in her household is far from traditional as a result of her many mixed heritages.
"Granted I don't speak any Japanese but our Thanksgiving is pretty hilarious," she said. "We have fried rice next to the sweet potato casserole and green beans. We have a kimono in our living room. It's quite a mixture and it definitely makes its way into our daily lives and it's something I'm proud of. It makes me unique."
- Her middle name is Yuki, which means "happiness."
© Copyright IBTimes 2023. All rights reserved.