Who Is Rahmael Holt? Pennsylvania Man Allegedly Shot, Killed Police Officer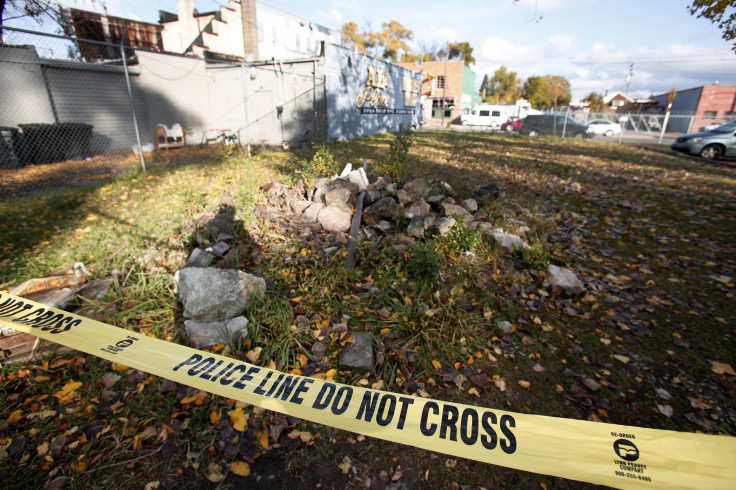 The reward for information that could lead to the arrest of Rahmael Sal Holt, who was suspected of gunning down police officer Brian Shaw on Friday in New Kensington, Pennsylvania, has gone up to $55,000, police said.
Shaw was a patrolman with the New Kensington Police Department for less than a year, according to police Chief James Klein.
The warrant for Holt was out Sunday after the police identified the suspect, according to a report by WPXI a Pittsburgh based NBC-affiliated news channel. They even posted a tweet saying Holt was "armed and dangerous."
According to the report, it was found Holt had a long history with law enforcement agencies.
In 2007, according to court documents, Holt was charged with possession of an unlicensed firearm in Wilkinsburg, Pennsylvania. He was arrested on the same charge two years later for which he was sentenced to two years on probation. In 2008, he was also acquitted in a case of possession of an unlicensed gun, according to court reports.
Then in 2011, Holt pleaded guilty to resisting arrest, tampering with evidence, simple assault and disorderly conduct in Wilkinsburg. He was sentenced to two years in probation, as court reports stated.
In 2012, according to court reports, Holt pleaded guilty to numerous drug charges for which he was sentenced to serve two to four years in prison.
The official Twitter page of Troop A Public Information Officers also posted another tweet on Sunday saying any information leading up to the location and arrest of Holt will rewarded with an amount of $43,500.
The reward for information regarding Holt continued to grow, according to a report by The Pittsburgh Tribune-Review also known as Trib Live. The New Kensington Retired Chiefs gave $1,500 to the cause, while the PA Crime Stoppers added another $10,000. This resulted in the total amount going up to $55,000.
According to the report, comedian Artie Lange tweeted he will also contribute money to the cause.
The reward consisted of money pooled from different agencies like the Federal Bureau of Investigation (FBI), Bureau of Alcohol, Tobacco, Firearms and Explosives (ATF), U.S. Marshal Service and Fraternal Order of Police Lodge 23.
A TV news reporter Lynne Hayes-Freeland of CBS-affiliated KDKA TV tweeted she was in touch with Holt's mother, who reportedly told her she doesn't know about his location but confirmed he is scared to turn himself over to the police.
Shaw, 25, was shot after he reportedly pulled over an SUV at around 8:10 p.m. on 1200 Leishman Avenue, new Kensington on Friday.
The SUV was found later the same day, but was unoccupied, while the temporary license plate was found registered with a Penn Hill resident.
The driver of the SUV, Tavon Jamere Harper, 27, a New Kensington resident identified Holt who was traveling with him in the vehicle. Holt jumped out of the vehicle which resulted in a foot chase leading to the death of Shaw. Holt fired multiple shots at the officer, said another Trib Live report.
Various law enforcement agencies offered their condolences on Twitter for their fallen comrade.
© Copyright IBTimes 2023. All rights reserved.