Who Is Ronald Gray? The Army Could Perform Its First Execution In More Than 50 Years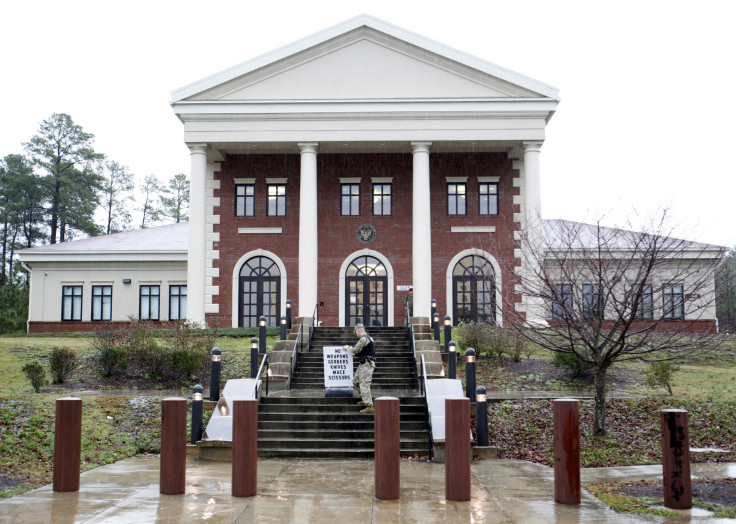 Ronald Gray, a former U.S. Army soldier convicted of raping and killing several women, could become the first person to be put to death by the military in a half-century.
U.S. District Judge J. Thomas Marten in Wichita, Kansas, last week denied Gray's request for a further stay of execution. Marten ruled a previous stay was "no longer in effect." Prosecutors said in a brief filed Dec. 9 Gray "seems to believe that he is entitled to an indefinite federal stay of execution while he exhausts his remedies in the military courts. This is not the law."
"This is life-changing news," Honey Rosalie Schlehuber of Chickasha, Oklahoma, who was 12 when her sister Tammy Cofer Wilson was killed by Gray, told the Fayette (North Carolina) Observer.
"We've been waiting for years."
Wilson was 18 when she was slain. Her nude body was found by her husband, then-Pvt. Troy D. Wilson, in a wooded area near a mobile home park on Dec. 12, 1986.
"I was in the back of the house when I heard my entire family scream and cry," Schlehuber said. "It was so loud, all the screams. I will never, ever forget the cries as my mom and dad found out what happened to her.
"This is not just something you get over. It's having to lie to someone when they ask what happened to your sister. To this day I can't speak of it without tears."
The investigation of another crime led police to Gray, 51, who has been on death row at Fort Leavenworth, Kansas, since 1988, making him the longest-serving inmate. Execution could take place in the next 30 days at the federal prison in Terre Haute, Indiana — the same facility where Oklahoma City bomber Timothy McVeigh was executed in 2001.
The president will need to sign the execution warrant, something George W. Bush did in 2008, but the order was stayed. A subsequent appeal argued Gray had ineffective counsel and lacked the mental capacity to stand trial. Gray's attorneys also questioned whether the military had jurisdiction in the case.
If Gray's sentence is carried out, it would be the first military execution since 1961 when John Bennett hanged for the rape and attempted murder of an Austrian girl. The military's current method of execution is lethal injection.
Gray, a cook, was stationed at Fort Bragg, North Carolina, when he was convicted by a military court and sentenced to death for three rapes and two murders in Fayetteville, North Carolina. In civilian court, he pleaded guilty to two other murders and five rapes, and was sentenced to eight life sentences. His other murder victims were cab driver Kimberly Ann Ruggles, Army Pvt. Laura Lee Vickery-Clay and Campbell University student Linda Jean Coats.
There are five other inmates on the military's death row:
Dwight Loving, formerly of Rochester, New York, who was convicted of the 1988 killings taxi drivers Bobby Sharbino and Christopher Fay in Killeen, Texas, while he was stationed at Fort Hood.
Hasan Akbar killed two soldiers — Army Capt. Christopher S. Seifert and Air Force Maj. Gregory L. Stone — and injured 14 others in Kuwait in 2003.
Nidal Hasan, an Army psychiatrist, opened fire in a room at Fort Hood, killing 13 people and injuring 31 others in 2009.
Andrew Witt killed a fellow airman and his wife at Robins Air Force Base, Georgia, in 2005.
Timothy Hennis, a former Army master sergeant at Fort Bragg, was convicted of the 1985 killing of a North Carolina mother and her two daughters.
© Copyright IBTimes 2023. All rights reserved.