Who Is Ruth Negga? 7 Fun Facts About Best Actress Oscar Nominee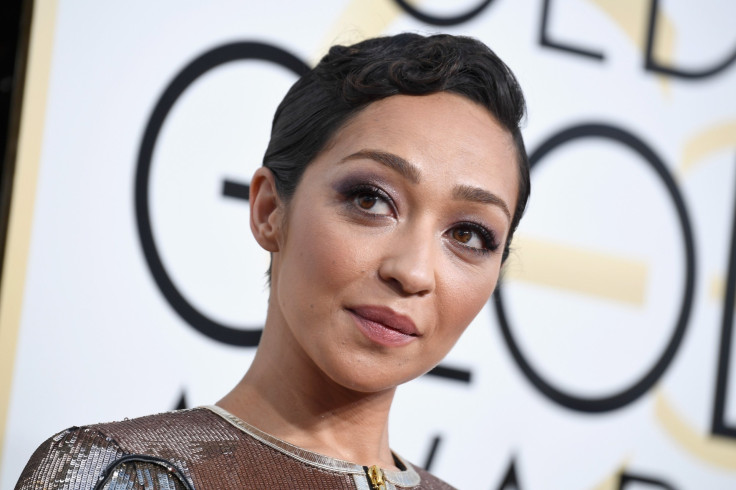 The best actress category at the Oscars is filled with familiar faces like Emma Stone and Meryl Streep, but not every nominee is a household name. Ruth Negga scored her first nomination for her role in "Loving," a story about a couple who wedded when interracial marriage was illegal. Those unfamiliar with the 35-year-old might want to know more about her.
She's From Across The Pond: Though she puts on a southern accent in "Loving," Negga typically has an Irish brogue. She was raised in Limerick, Ireland, where her mother is from, but she was born in Ethiopia, which was where her father was from.
Sci-Fi Fans Know Her: "Loving" might be Negga's introduction to the Academy voters, but nerds have known her for several years. She had a prominent role as a villain, Raina, on "Marvel's Agents of S.H.I.E.L.D." for two seasons, and she is currently on "Preacher." She plays Tulip O'Hare on the AMC drama, which is based on a graphic novel about a man searching for God after he abandons Heaven. She also played Nikki in "Misfits" Season 2, a show about juvenile delinquents getting superpowers, and appeared as Lady Taria in last year's "Warcraft."
READ: Oscar Nominated 2017 Films Streaming Online
She's In A Relationship: She's already taken, fellas. Negga is in a relationship with her "Preacher" co-star Dominic Cooper. It isn't just an on-set romance though. They started dating in 2009.
First Audition For "Loving": Negga, who has been working onscreen for nearly 15 years, scored the role in "Loving" after only auditioning once. Director Jeff Nihcols knew she was perfect. "She spoke in Mildred's voice. She held her mouth like Mildred," he told Vogue. "I wasn't looking for star power. I was looking for great actors."
Theater Actress: Though she's making waves for her movie career, she has a long history on the stage. Negga, who studied acting at both the Samuel Beckett Centre and Trinity College Dublin, has appeared in over a dozen plays, including "Phèdre" (where she met Cooper) and "Hamlet" at the National Theatre in London.
No Social Media: Don't expect to follow the Oscar nominee on Twitter or any other platform. "I'm still not on social media. I couldn't tell you what Snapchat was if it came up and bit me on the nose," she told CNN.
She Knows This Is Her Moment: You don't need to remind her that her life is changing. Negga already knows that her world is never going to be the same. "There's often a job that's a 'before and after' for an actor," she told Vogue last month. "This is that kind of job for me."
The 89th Academy Awards air Sunday, Feb. 26 at 7 p.m. EST.
© Copyright IBTimes 2023. All rights reserved.