Who Is 'Salt Bae' Guy Nusret Gökce? Butcher Sprinkles Salt On Leonardo DiCaprio's Steak For Instagram Picture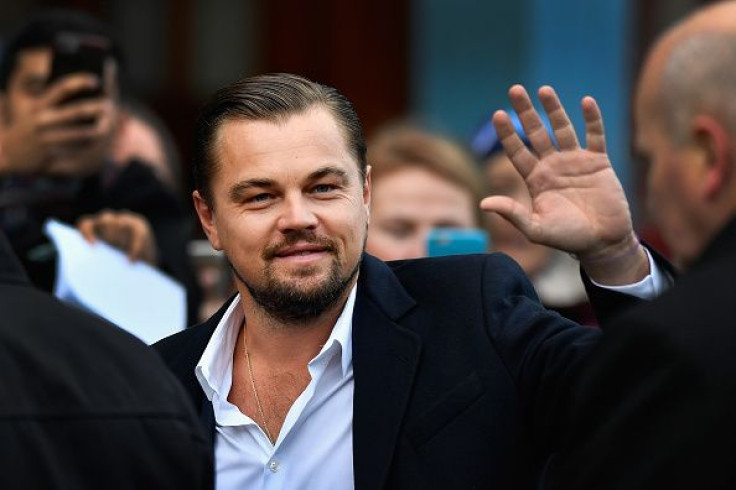 Aside from the "Cash Me Outside" girl Danielle Ann, the "Salt Bae" guy has been one of the most popular internet sensations of 2017. Nusret Gökce, affectionately known as Salt Bae, is a Turkish chef who owns Nusr-Et, which is a small steakhouse chain.
Gökce is a butcher, but he is unlike any other butcher the world has seem. Typically thought of as a gruesome job, Gökce adds flare to his job. Not to mention, his long raven hair and round sunglasses add pizazz to his viral Instagram videos. His signature move, however, is the way he gingerly sprinkles sea salt on his steaks when they are ready to be served.
He even attracted the likes of Oscar winner Leonardo DiCaprio. The 42-year-old "Revenant" actor ate at Salt Bae's restaurant in Dubai Thursday. Gökce posted to picture, where DiCaprio watches Salt Bae in mid-sprinkle. By Friday, the post was liked nearly 650,000 times by Salt Bae's 3.2 million followers.
Gökce took advantage of his newfound stardom and is slated to open restaurants in New York City and London.
Salt Bae made his way into the Internet's heart last month when he posted Instagram video. His oddly sensual preparation of the meat is what helped turn him into a meme. And then everyone's favorite part is the way his lifts his arm up, bends his wrist and sprinkles the salt crystals onto his finished product.
His fame as a chef has transcended Hollywood and the music industry, with Oscar winner Ben Affleck and Grammy winner Rihanna wearing Salt Bae shirts. Gökce even has a piece of graffiti art dedicated to him in Melbourne.
So what does his name mean? For those who don't know, "bae" is slang that is colloquially used for "babe" or "baby." But it's actually an acronym that stands for "before anyone else." So, technically, Salt Bae's name means, "salt before anyone else."
Follow me on Twitter @mariamzzarella
© Copyright IBTimes 2022. All rights reserved.
FOLLOW MORE IBT NEWS ON THE BELOW CHANNELS