Who Is The Sexiest GOT7 Singer? Mark Tuan Picks This Bandmate [Video]
GOT7 rapper Mark Tuan thinks Jay B is the sexiest member of the K-pop boy band.
In an interview with Vogue Thailand, Tuan picked group leader Jay B and Jackson Wang as the group's sexiest members. He, however, struggled to choose who among the two is sexier and finally decided to go with Jay B as the sexiest.
For the third spot, Tuan chose the youngest member of the group, Yugyeom, followed by his close friend Bambam.
The "IMYSM" singer contemplated for a while on who is sexier between Jinyoung and Youngjae. He eventually chose Jinyoung for the fifth spot followed by Youngjae at the bottom of the list.
"Ah, I can' tell...Jinyoung and then Youngjae, Yeah," Tuan said. "I think he (Youngjae) is more cute like a brother. You know, like a cute brother, yeah."
When the 28-year-old K-pop idol was asked to reveal a secret that he has not told anyone, the singer chuckled and replied, "I don't have any secrets. I feel like the fans...Okay, it's been so long; it's been over 8 years with everybody. I feel like there are no secrets now. I think they know a lot about my life."
Tuan was recently in Thailand for three successful, sold-out fan meetings, wlong with bandmate Bambam.
The "Pull-Up" event was Tuan's first meeting with his Thai fans after he debuted as a boy band member in 2014. The "Hard Carry" singer was surprised to see thousands of fans fill up the Impact Arena, which has a capacity of over 11,000. He was unable to control his tears after watching a fan-made video tribute during the event.
A fan uploaded a video on social media showing Tuan crouching on stage and taking a towel to wipe his tears. Moments later, Tuan composed himself and posed for a selfie with screaming fans.
Bambam returned to stage and explained why the "Lonely" singer became emotional during the event.
"Mark said, 'let's not do it in such a big stadium. We can't sell it. It will be empty.' But the DNA team, GOT7 team and I believed in him. We believe the fans love him. He holds a fan meeting in this huge hall for 3 days sold out," the GOT7 member said.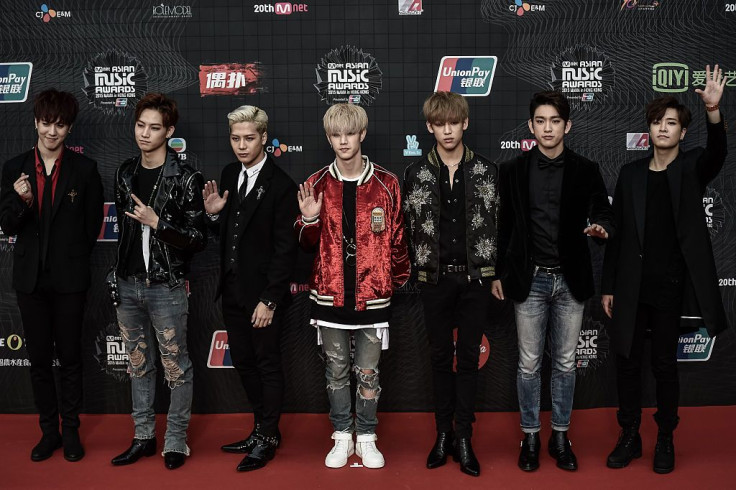 © Copyright IBTimes 2022. All rights reserved.
FOLLOW MORE IBT NEWS ON THE BELOW CHANNELS