Who Is Stephen Feinberg? Trump Taps Billionaire Campaign Donor To Review Intelligence Agencies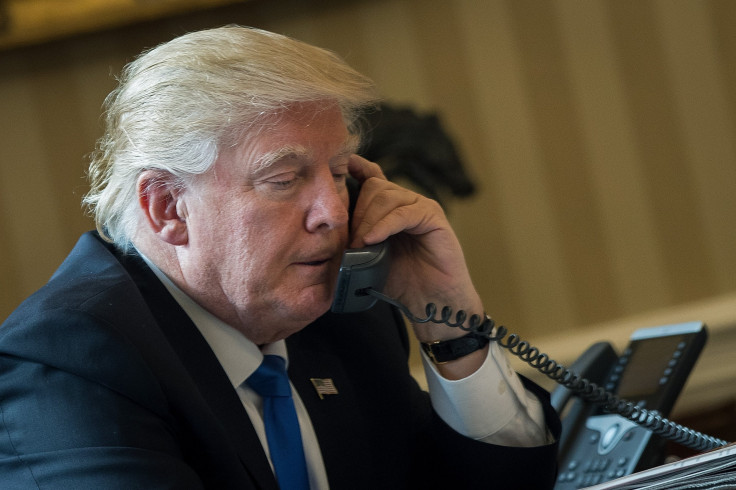 In yet another controversial pick, President Donald Trump has reportedly tapped a billionaire businessman and major Republican campaign donor to review the government's intelligence agencies. Stephen Feinberg, the co-founder of private investment firm Cerberus Capital Management, is worth an estimated $1.27 billion, $1.5 million of which he donated to a pro-Trump group during the 2016 campaign.
While no official announcement has yet been made, executives at Cerberus confirmed that Feinberg, 56, was in talks to join Trump in some capacity. He is currently a member of Trump's economic advisory council.
"Cerberus confirms that co-founder and CEO Stephen Feinberg has been engaged in conversation with President Trump's administration about the potential to join the administration in a senior role," a spokesperson for Cerberus told Forbes Friday.
Feinberg co-founded New York-based Cerberus in 1992, accumulating an estimated $30 billion in assets for the company, according to Forbes. Cerberus owns Freedom Group Inc., the company that manufactured the rifle used in the Sandy Hook Massacre in 2012. Cerberus also owns DynCorp, a billion dollar national security contractor with big-budget contracts with the government for overseas military and police training.
Top intelligence officials voiced concern that Feinberg's role in investigating the organizations would be merely a stepping stone to a higher position in one of the intelligence agencies, according to the New York Times. Such a move would "curtail their independence and reduce the flow of information that contradicts the president's worldview," officials told the New York Times. Feinberg was reportedly previously considered for director of national intelligence and chief of the Central Intelligence Agency's clandestine service, despite having no prior experience in intelligence.
The need for a review of intelligence agencies stems from the contentious relationship between such agencies and Trump. The president blamed leaks from the intelligence agency for the resignation of former National Security Adviser Michael Flynn, who stepped down at Trump's behest after the Washington Post revealed that he discussed sanctions with the Russian ambassador in December and lied about it to administration officials.
"Information is being illegally given to the failing @nytimes & @washingtonpost by the intelligence community (NSA and FBI?)." Trump tweeted Wednesday. "Just like Russia."
© Copyright IBTimes 2023. All rights reserved.