Who Is Summer Zervos? Watch Video Of Latest Donald Trump Accuser Claim Sexual Misconduct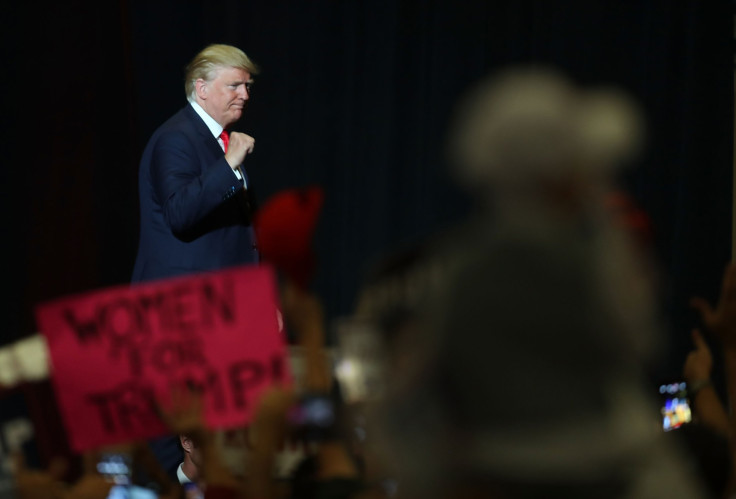 A former contestant on "The Apprentice" became the latest woman to come forward Friday with allegations that Republican presidential nominee Donald Trump touched her inappropriately. Summer Zervos, sitting next to civil rights lawyer Gloria Allred in California, told reporters that Trump kissed her multiple times, walked her into a bedroom and thrust his genitals toward her after she sought his advice on her career.
Zervos appeared on season 5 of "The Apprentice" in 2006. A restaurant owner, she was the first entrant to be fired, according to Reality TV World.
She alleged Friday that the sexual misconduct occurred a year later, in 2007. After Zervos asked for a job, she said the two met up at his New York office, at a Beverly Hills hotel and a Palos Verdes golf course. She said she rejected his advances and was not offered employment.
"Mr. Trump, when I met you I was so impressed with your talents that I wanted to be like you. I wanted a job with your organization," Zervos said Friday. "Instead, you treated me as though I was an object to be hit upon."
Read her full account below:
See videos and photos from the news conference:
Trump has rejected recent accusations from women who say he touched their breasts, kissed them on the lips, reached under their skirts and walked in on them while they were changing clothes. Several of the women have come forward in the past week in light of a leaked 2005 audio tape where the candidate can be heard bragging about using his celebrity status to "grab them by the p----."
While Zervos was giving her news conference Friday, Trump was on stage in North Carolina denying knowing any of the female accusers. Trump blamed Democrat Hillary Clinton, the media and a Mexican billionaire for circulating the reports, which he called "total fiction."
"I look on television, I think it's a disgusting thing and it's being pushed, they have no witnesses, there's nobody around," Reuters reported Trump said. "It's a total set-up. Now, suddenly, after many, many years, phony accusers come out less than a month before one of the most important elections in the history of our country."
© Copyright IBTimes 2023. All rights reserved.