Who Is Susan Schneider? Robin Williams' Widow Is 'Utterly Heartbroken' [PHOTO]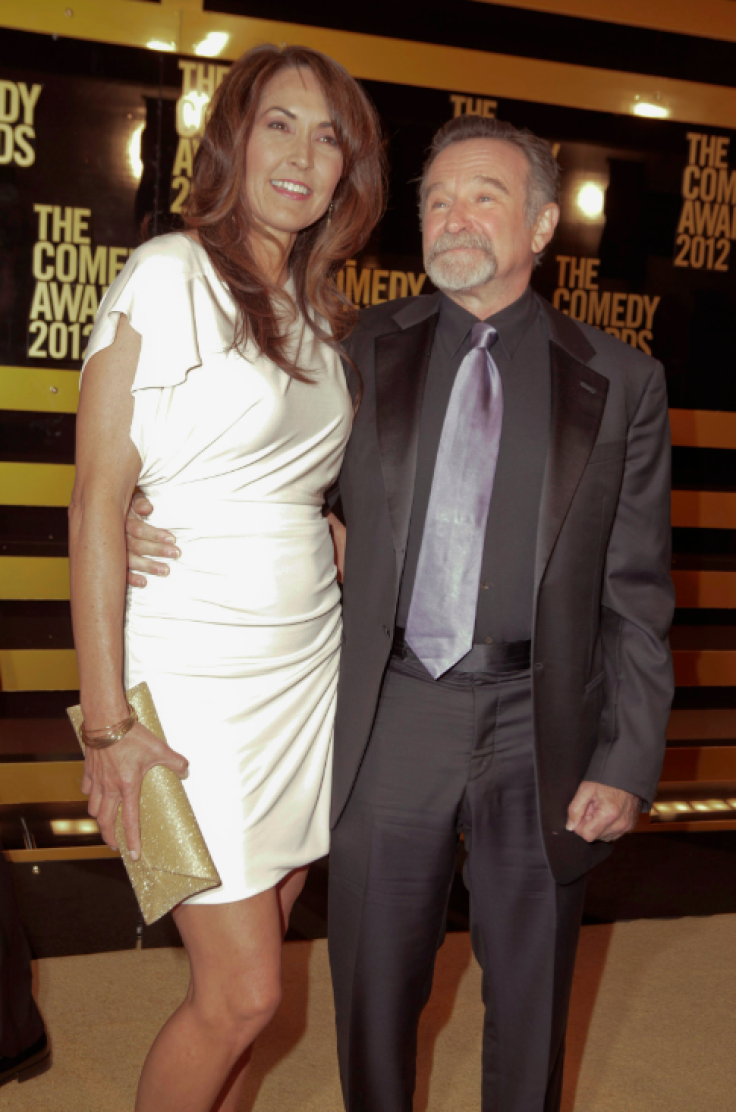 Oscar-winning actor Robin Williams was pronounced dead shortly after emergency personnel arrived at his home on Monday morning. He was 63. His death, a suspected suicide, has devastated fans and those closest to him.
His wife, Susan Schneider, issued a statement after the actor's death and referred to the comedian as her "best friend."
"This morning, I lost my husband and my best friend, while the world lost one of its most beloved artists and beautiful human beings," Schneider said. "I am utterly heartbroken. On behalf of Robin's family, we are asking for privacy during our time of profound grief. As he is remembered, it is our hope the focus will not be on Robin's death, but on the countless moments of joy and laughter he gave to millions."
Williams is best known for his films in "Good Will Hunting," "Mrs. Doubtfire," "One Hour Photo" and "Patch Adams." Children of the '90s might remember him best from "Hook," "Flubber" and the genie in "Aladdin."
Williams had three children from previous marriages. His last Instagram and Twitter post was a happy birthday message to his daughter Zelda Rae, who turned 25 in July.
Williams was open about his struggles with drugs and alcohol. He recently entered himself into rehab, but said at the time it was to "fine-tune" his sobriety.
His exact cause of death is currently unknown, but it was reported that he died from suffocation. "At this time, the Sheriff's Office Coroner Division suspects the death to be a suicide due to asphyxia, but a comprehensive investigation must be completed before a final determination is made," police said in a statement, according to the BBC.
Follow me on Twitter @mariamzzarella
© Copyright IBTimes 2023. All rights reserved.