Who Is Tamara Holder? Fox News Reaches $2.5M Settlement On Ex-Contributor's Sexual Assault Allegations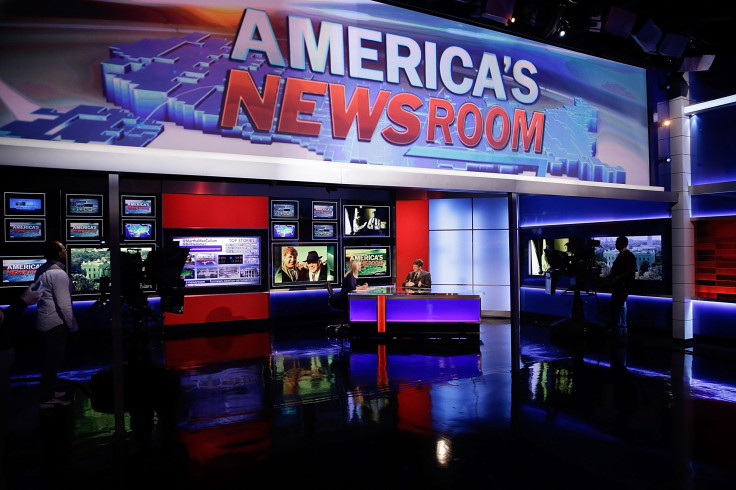 Fox News reached a $2.5 million settlement Wednesday with a former contributor at the channel named Tamara Holder, who had accused an executive of sexually assaulting her in February 2015.
Holder ended her association with the network when her contract expired Jan. 1, 2017, and the executive, former Fox News Latino Vice President Francisco Cortes, was fired from his post after an investigation was conducted in connection with the allegations.
Fox News and Holder announced the settlement in a joint statement.
"In September 2016, Fox News contributor Tamara Holder reported an incident of sexual assault at Fox News headquarters from the prior year," the statement said, according to the New York Times. "Immediately after Ms. Holder notified Fox News of the alleged incident, the Company promptly investigated the matter and took decisive action, for which Ms. Holder thanks the network."
Read: Did Fox News Violate Securities Laws? Feds Investigating Sexual Harassment Settlements
Holder didn't report the incident or file charges against the executive immediately after it had taken place because she feared that this could destroy her career and strain her associations with Fox News. She reported the incident to the organization last fall.
"Yes, I was sexually assaulted. Immediately after I told the company where I worked about the incident, it promptly investigated the matter and took action, which I appreciate," Holder wrote in an email to the Times.
The incident took place at the Fox News' Midtown Manhattan headquarters when Cortes invited Holder to his office, according to a document stating the allegations
obtained by New York Daily News
. Holder alleged that after she went into the office Cortes closed the door behind her, asked her to sit down and offered her tequila. According to the document, following this, Cortes tried to push Holder's mouth toward his p---- with one hand and tried to obstruct the office door with the other. However, Holder freed herself from his grasp and fled.
Holder joined Fox News as a contributor in 2010. She was also named among the "50 People Who Make Chicago a Better Place," published by the Chicago Sun-Times in 2008. She currently works as an Illinois criminal defense and civil rights attorney. She has also written for the Daily Caller, the Huffington Post and GrassRoots Magazine (a medical marijuana publication).
Fox News faced several sexual assault charges last year, involving former Fox News Chairman and CEO Roger Ailes and the network's top-rated host, Bill O'Reilly. Fox settled these charges through time. Juliet Huddy, a longtime Fox News personality, had accused O'Reilly of sexual harassment. Fox News reached a $20 million settlement with former Fox News host Gretchen Carlson, whose lawsuit against Ailes in July 2016 led to his resignation. After Carlson's charges, several women including former host Megyn Kelly and political pundit Andrea Tantaros came up with similar allegations of sexual harassment against Ailes, according to the Los Angeles Times.
© Copyright IBTimes 2023. All rights reserved.