Who Is Tamsin Egerton? Meet Josh Hartnett's Pregnant Girlfriend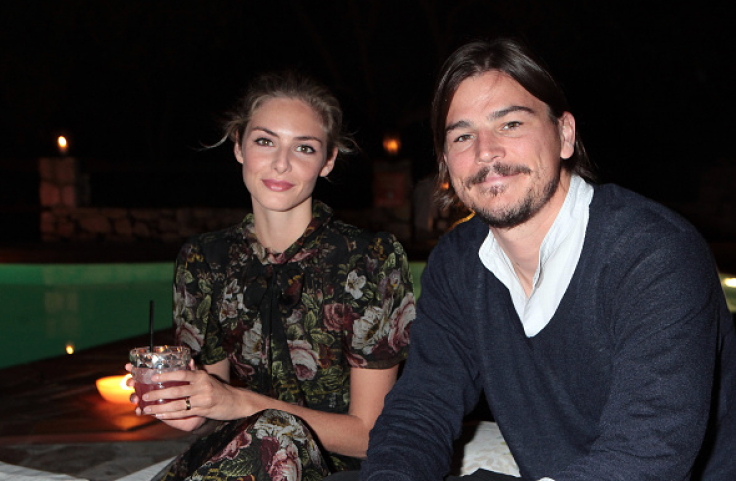 Big congratulations are in order for Josh Hartnett and girlfriend Tamsin Egerton: They're expecting a baby, reported the New York Post's Page Six, the only publication with the story. Though neither Hartnett nor Egerton have confirmed the news, his rep spoke to the news site.
"It's true and they are beyond thrilled," the "Black Hawk Down" star's rep told Page Six.
Egerton, an English actress who has starred in films like "Love, Rosie" and "Keeping Mum," must have had a change in heart. Less than a year ago, she told the U.K.'s Daily Mail that she didn't want to start a family.
When she was asked about her relationship with the 36-year-old star, she said, "My love life is great." But when the topic of babies came up, she had a different answer. "I want to stay travelling and working as much as possible," she said.
The couple has reportedly been dating since 2012. A year earlier, they met on the set of "The Lovers."
Hartnett and Egerton are a good pair. "They seem to just really enjoy each other's company," a source told Us Weekly in 2013. "And he thinks she's gorgeous, of course."
"It was just a natural thing that happened," the insider said about the Hollywood stars getting together. "He said she was really nice. She took him around London, though he's not unfamiliar with it himself."
Hartnett spent some time in Ireland with Egerton while she was filming a movie. "We'd go for walks round Dublin, go to pubs have a little drink together, there was one night at Lillie's Bordello which is a club in Dublin that is quite infamous," she told the Daily Mail in October 2014. "It was young people together just having a laugh and getting on."
Egerton's due date was not revealed.
To see Hartnett in his latest role, check him out on the Showtime series "Penny Dreadful."
Follow me on Twitter @mariamzzarella
© Copyright IBTimes 2023. All rights reserved.