Who Is Theo Bronkhorst? Cecil The Lion Death Puts Professional Hunter In Court For Helping Walter Palmer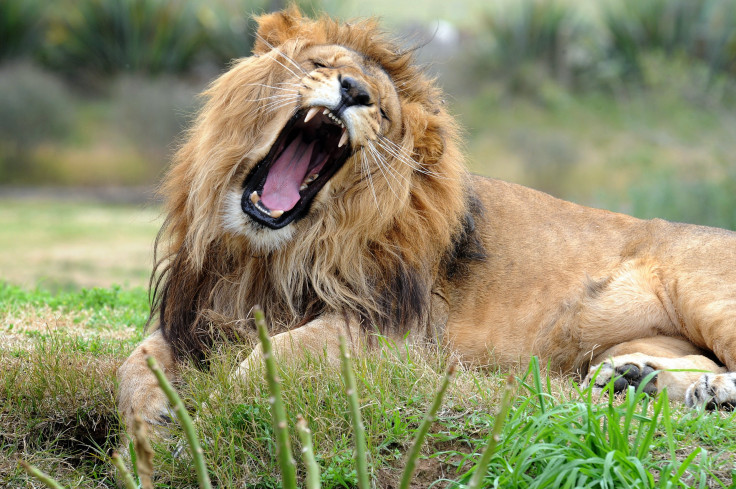 American dentist Walter Palmer has been blamed for the death of Zimbabwe's famous lion Cecil, but authorities say he didn't do it alone. Two men were due in court Wednesday for allegedly helping Palmer kill Cecil: landowner Honest Ndlovu and Theo Bronkhorst, a professional hunter who organized the hunt. They face up to 15 years in prison and a $20,000 fine for poaching, New Zimbabwe reported.
They're accused of luring Cecil, a 13-year-old lion famous among visitors for his friendly manner and black mane, out of Hwange National Park on July 1 by tying meat to a truck. Once he was outside, police say Palmer shot the animal with a crossbow, tracked him for about 40 hours and finally shot him dead. Cecil had been wearing a collar as part of an Oxford University study, BBC News reported. The hunters tried to remove it when they beheaded him.
Zimbabwe National Parks issued a statement Tuesday naming Bronkhorst in the death, which they argued was illegal because he did not have permission to hunt for a lion on the property. It was also illegal to remove Cecil's collar.
Palmer has said he didn't know who Cecil was or that hunting the lion was illegal because he relied on the expertise of the hunters, and Bronkhorst has fought back, as well. He told the Telegraph he reported the "mistake" of killing Cecil the day after the animal was killed.
"It was a magnificent, mature lion," he said. "We did not know it was a well-known lion. I had a license for my client to shoot a lion with a bow and arrow in the area where it was shot."
Bronkhorst owns Bushman Safaris Zimbabwe, which advertises on Facebook "top-quality hunts with maximum results." He started the business in 1992 and runs it with his family. They specialize in big game, such as leopards, buffalo and elephants. Authorities were trying to interview his son, Zane Bronkhorst, who they suspect was involved in the hunt of Cecil. Bronkhorst has also lost his license.
Bushman Safaris Zimbabwe was inundated with Facebook comments criticizing Bronkhorst on Wednesday. "When all the exotic animals are gone I hope you can live with yourselves," one user wrote. Another added, "karma is coming for you."
© Copyright IBTimes 2023. All rights reserved.
FOLLOW MORE IBT NEWS ON THE BELOW CHANNELS