Who Is Timothy Smith? Jealous Shooter Killed 4 At Pennsylvania Car Wash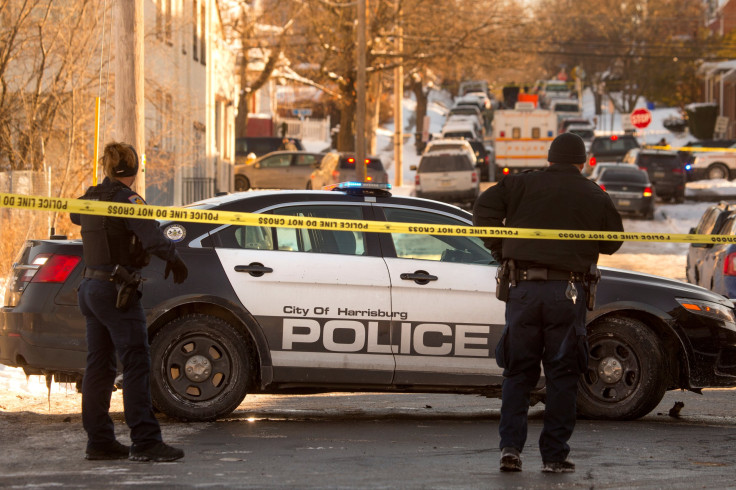 A man opened fire and murdered four people at a car wash Sunday morning in Pennsylvania after a domestic dispute, family members of the deceased confirmed.
Two people were said to be injured, including the shooter and a woman hiding in the back of a pickup truck during the incident, who suffered only minor injuries, according to state police.
Pennsylvania State Police said that the shooter identified as Timothy Smith, 28, had been put on life support and not expected to survive after suffering a gunshot wound to his head during the attack. Authorities said they believed the gunshot wound might have been self-inflicted.
Police had earlier said five people died from the shooting, however, it was later clarified that four people died as the woman who was injured in the incident suffered minor injuries.
The shooting took place at Ed's Car Wash around 3 a.m. EST in Saltlick Township, in Melcroft, a rural town located about 55 miles (89 kilometers) southeast of Pittsburgh, Pennsylvania.
The victims of the shooting were identified as William Porterfield, 27, Chelsie Cline, 25, Courtney Snyder, 23, and Seth Cline, 21, by the police.
Police said Smith was armed with a semi-automatic rifle, a .308-caliber rifle, and a handgun. He was also wearing a body armor carrier without the ballistic panels inserted.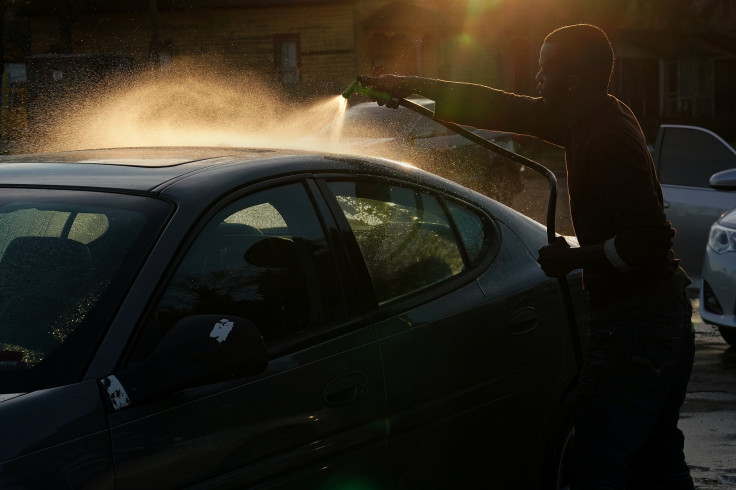 The motive of the shooting was not revealed. It was also unclear as to how Smith knew his victims. However, family members of the victims said that the attack was the result of a domestic dispute, according to WPXI-TV. However, victim Chelsie Cline's half-sister told the news station that Cline previously dated Smith and that he was obsessed with her.
Jenna Porterfield, the pregnant wife of victim William Porterfield, told the Pittsburgh Post-Gazette that she and her husband had marital problems. She also said she knew that "her husband had spent the past two days with Chelsie Cline who had ended her relationship with Smith a couple of days earlier."
"I'm not holding that against Will. We weren't fighting. We were fixing. And if he was with someone else while we were having problems, honestly, I don't care what he did. I'm not going to hold that against him," Porterfield told the newspaper. "I'd give anything to have him back."
Smith was reportedly the first one to arrive at the scene of the shooting and was parked on the side of the two-bay car wash when Porterfield and Cline arrived, police said. Smith shot them when they got out and walked to the side of the car wash, reports said.
Snyder and Seth Cline reportedly arrived at the same time and police said Smith opened fire on them.
Two victims were located inside a pickup truck and "two others were found outside in the car wash's parking lot," 5 News Online reported.
Smith's Facebook page suggested that he worked as a cook at Ligonier Country Club and described himself as "former Slave at Out of The Fire Cafe." His social media page also indicated that he studied photography at the Westmoreland County Community College.
Ed Bukovac, who owns the car wash where the shooting took place, said that a neighbor called him around 4 a.m. EST on Sunday and said something appeared to be wrong in his business. Bukovac mentioned that the police were already on the scene by the time he arrived.
A man who lives near the car wash also said that he heard about 30 gunshots over a span of several minutes.
© Copyright IBTimes 2023. All rights reserved.
FOLLOW MORE IBT NEWS ON THE BELOW CHANNELS