Wife Of Orlando Nightclub Shooter Knew He Was Planning Attack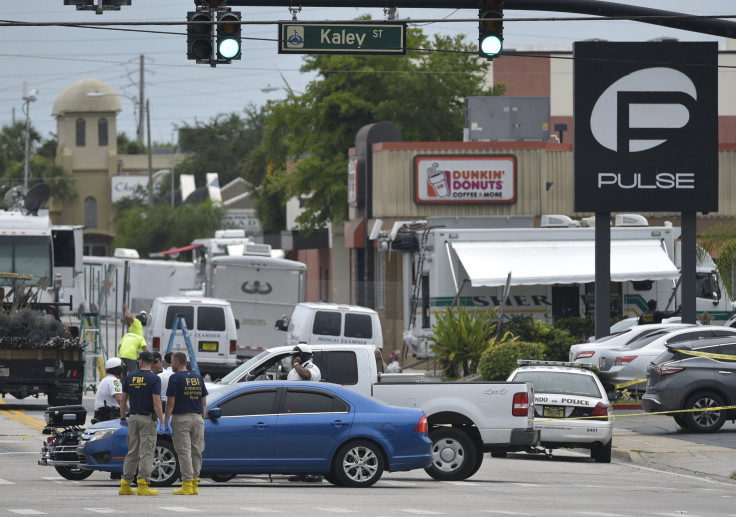 The wife of Orlando nightclub shooter Omar Mateen, who killed dozens of people at a gay Florida nightclub in the name of ISIS told the FBI in the hours after the 2016 massacre that she knew her husband "was going to do something bad" and was plotting an attack, according to a new court document obtained by the Orlando Sentinel and published Friday.
Noor Salman, 31, told investigators she was in denial that her husband, Mateen, could hurt other people when he left their home with guns and ammunition on the day of the attack, the Orlando Sentinel reported citing a 12-page statement, which had been released by federal authorities at the end of December in a batch of records in the case.
"I knew when he left the house he was going to Orlando to attack the Pulse Night Club," Salman said in the statement, taken hours after the June 12, 2016, shooting.
"I knew on Saturday when Omar left the house about 5 p.m. that this was the time that he was going to do something bad. I knew this because of the way he left and took the gun and backpack with ammunition," Salman said.
Salman faces charges of aiding and abetting a terrorist organization and obstruction of justice. The mass shooting by Mateen claimed the lives of 49 people and wounded at least 68 others and at the time was considered to be the deadliest of its kind in modern U.S. history.
"I knew later when I could not get a hold of him that my fears had come true and he did what he said he was going to do," Salman added in the statement. "I was in denial and I could not believe that the father of my child was going to hurt other people."
Mateen was later killed in a police shootout. According to Salman's statement, she told the FBI that her husband looked at jihadist websites every day for two years. Salman added that her husband "became obsessed" with ISIS and fighting in the Middle East two years prior to the shooting. He also purchased a rifle, toys, and jewelry before the shooting, spending thousands of dollars.
"I often worry that he was going to commit an act of violence or terrorism," Salman said, according to the statement. On June 10, two days prior to the attack, he was on the Pulse website and reportedly told Salman "this is my target."
Salman's attorneys and federal prosecutors attended a hearing on Friday to discuss whether sealed evidence and an expert witness' testimony should be allowed at her March trial, as her attorneys had complained last year that she was interrogated by the FBI for 18 hours without an attorney present. According to the Orlando Sentinel, a judge ruled in favor of allowing the expert to testify. The hearing was reportedly closed to the public on Friday.
A Miami psychologist and expert on false and coerced confessions, Bruce Frumkin, will be allowed to testify in the trial for the Pulse nightclub shooter's widow. It has not been disclosed yet what Frumkin will testify about, however previously Salman's attorneys have argued that her statements in the hours after the shooting should not be considered in the trial as she was in custody and not given proper Miranda warnings.
The widow also said that her husband had considered other places before and drove around the Pulse Night Club about a week before the attack on June 12.
© Copyright IBTimes 2023. All rights reserved.
FOLLOW MORE IBT NEWS ON THE BELOW CHANNELS