Who Travels More: Democrats Or Republicans?
Pundits on both sides of the political divide have dissected President Barack Obama and Mitt Romney's travel habits ad nauseam, but what about the people in the states they're fighting for?
According to new data released by online booking site OneTravel, residents of blue states are 2.5 times more likely to travel than their red state counterparts.
Among the ten states that booked the most travel, OneTravel's survey found that six are blue, while two are red and two undecided. On the flip side, of the ten states that booked the least amount of travel, five are red, four are blue, and one is undecided.
Though residents of red states traveled less, OneTravel found that they paid an average of $46.28 more per booking. The website also discovered that residents in blue states are more likely to travel in larger groups, averaging 1.45 persons per booking versus 1.36 persons in red states.
OneTravel gathered its statistics from total hotel and air bookings made by residents of the 50 United States and District of Columbia from Jan. 1 to Oct. 15, 2012. It then classified states as either red, blue or purple based upon the Oct. 12 Associated Press electoral projections.
Have a look at the complete results below: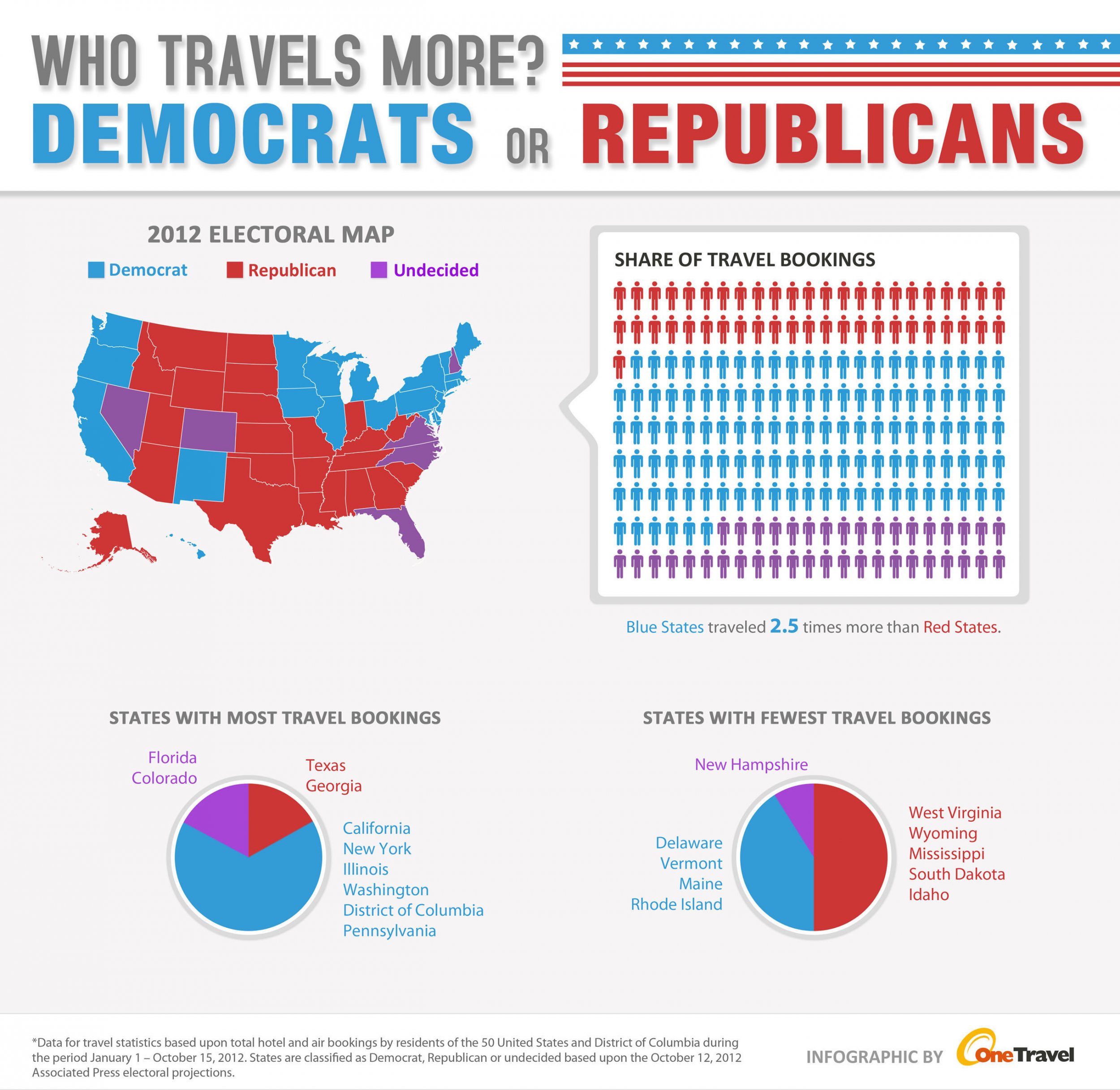 © Copyright IBTimes 2023. All rights reserved.