WHO Warns Of COVID-19 Outbreak If Proper Quarantine Is Not Observed
KEY POINTS
A WHO executive sees the U.S. and Europe are not doing quarantine correctly
Both countries are seeing a massive rise in new COVID-19 cases, signaling a new wave of infection
Self-quarantine and isolation go alongside distancing as primary efforts to prevent the spread of COVID-19
The pandemic caused by COVID-19 doesn't seem to be slowing down, especially now that several U.S. states and many parts of Europe are showing signs of a new outbreak as cases continue to rise.
Over the past week, the United States saw the number of new coronavirus cases skyrocket in 17 states. Since the beginning of the month, the county's seven-day average has reached about 25%, with 41 states experiencing new cases over the past two weeks.
The rapid surge saw more than 50,000 new cases per day – a grim warning that the U.S. has entered its third wave of infection. Experts believe that the country's current situation could end up being the "largest" outbreak considering that some states have already lifted lockdown procedures, while there are those who defy guidelines and venture outside.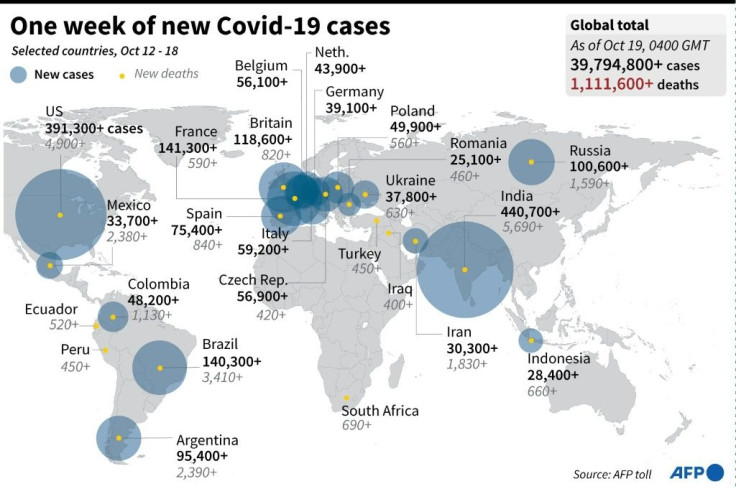 "If the rates never get that low and basic public-health measures are not universally adopted and then you bring people indoors to share a meal together, you're kind of putting together the perfect storm.
Unfortunately, this was completely anticipated," Harvard Medical School assistant professor Ingrid Katz told Business Insider.
Italy, the United Kingdom and Belgium are having the same problems as the countries are also dealing with new cases. According to the World Health Organization executive director of health emergencies Dr. Mike Ryan, about half of the European region's member states have experienced a 50% increase in cases in the last week.
One of the main reasons is the weather. Ryan noted that the temperature drop is urging residents to host gatherings indoors, making them susceptible to catch the virus. But while the wearing of face masks, washing of hands and the practice of social distancing are becoming part of the so-called "new normal," Ryan still sees one "virus-fighting strategy" that is clearly being overlooked: putting those who have been exposed to COVID-19 under quarantine.
Johns Hopkins Medicine included self-quarantine and isolation together with social and physical distancing as methods to flatten the curve of COVID-19. While both may seem to be a similar aspect, it requires those who have been exposed or those at risk of contracting the virus to separate themselves from those who are not infected.
The Centers for Disease Control and Prevention recommends a 14-day stay-at-home period. Quarantine works, said Ryan, but he doesn't believe that countries that are experiencing an increase in new cases are doing "doing enough."
"If you know yourself to be having been in contact with a case, you should be in full quarantine, at home, without contact with other people," Ryan told Business Insider in another article.
In a nutshell, quarantine equates to isolation. The "disease-fighting measure," according to WHO technical lead for COVID-19 Maria Van Kerkhove, is undergoing "complete isolation" from other people, including family members.
"That means not going to work. It means not going to the grocery store. It means not socializing with friends. It means not having people over at your home," said Kerkhove.
© Copyright IBTimes 2023. All rights reserved.