Who Was John Strauss, Charlotte Rae's Ex-Husband?
"The Facts Of Life" actress Charlotte Rae died Sunday at her home in Los Angeles, at the age of 92, her representatives confirmed.
Although the cause of death was not confirmed, Rae revealed back in April 2017 she was suffering from bone and pancreatic cancer. In spite of going into remission after chemotherapy sessions at the time, the cancer returned when she was 91. Rae decided not to go in for anymore treatment and live out the rest of her days to the fullest, Entertainment Weekly reported.
She is survived by her son, Larry, whom she had with her ex-husband and composer John Strauss, who died in 2011.
Strauss was a music composer and a sound editor whose achievements included bagging an Oscar for creating the soundtrack for the movie "Amadeus," directed by Miloš Forman. He went on to compose music for a number of Forman's movies in the future, including "Hair" (1979), "Ragtime" (1981) and "Valmont" (1989).
Apart from that, he also won Grammy for best classical album of 1984 for "Amadeus" and an Emmy Award for sound editing in 1977 for the TV movie "The Amazing Howard Hughes," according to the Hollywood Reporter.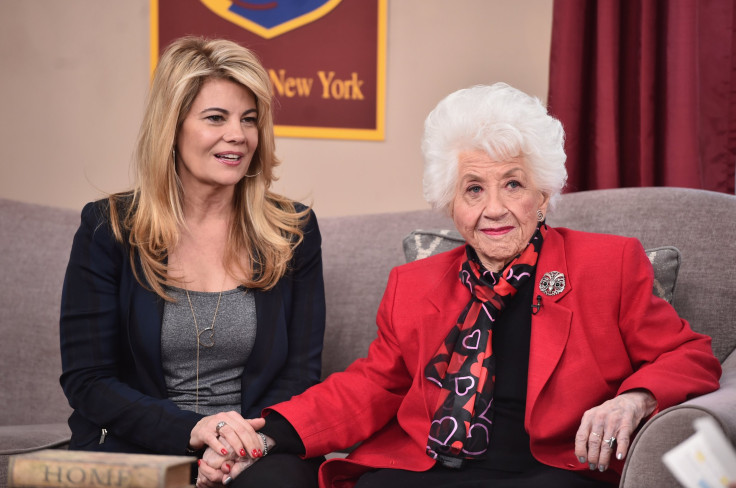 Strauss was born in New York on April 28, 1920. He served in the French army and North Africa in World War II, after which he began studying composition with German composer Paul Hindemith at Yale.
Apart from his achievements on the silver screen, he also had a number of credits to his name on the small screen. He is best known for composing the theme from "Car 54, Where Are You?" the NBC series that starred actors Joe. E. Ross and Fred Gwynne. He went onto serve as music editor on NBC series "L.A. Law" and designed the music for "The Phil Silvers Show."
Strauss married Rae in 1951, and although everything seemed fine in their domestic life – what with Strauss writing arrangements for her 1955 album "Songs I Taught My Mother," collaborating with her on cabaret shows – the real picture was far from perfect, as Rae revealed in her November 2015 memoir, "Facts Of My Life."
In an interview with Entertainment tonight in 2015, Rae revealed Strauss told her he was bisexual and wanted an open marriage.
"He finally came out and told me that he was bisexual and it just blew me away. I was absolutely devastated," she said.
Strauss also allegedly confessed to Rae at the time he had cheated on her with a number of men.
"It made me feel like I was not much of a woman but we were friends and supported each other until he died," Rae added.
After 25 years of marriage, the pair divorced in n 1975. Strauss then became life partners with artist Lionel Friedman, who died in 2003. Strauss died eight years later, of Parkinson's disease.
The former couple also had another son, Andrew, who suffered a fatal heart attack in his 40s. In her memoir, Rae recalls her heartbreak at having lost her elder son, who grappled with dementia and autism his whole life.
© Copyright IBTimes 2023. All rights reserved.