Who Was Peter Magowan? SF Giants Owner Dies At 76
Peter A. Magowan, owner of San Francisco Giants and former CEO of Safeway supermarket died at the age of 76, on Sunday at Pacific Heights, San Francisco.
He was ill for several years having undergone surgeries for prostate and liver cancer and had recently gone into hospice care. According to his wife Debbie Magowan, he died surrounded by family and friends.
Magowan was Safeway's CEO from 1979 till April 1993 when he started his 15-year tenure as the managing general partner for the Giants. He was also one of the executives who fought off relocation of the Giants.
Former Giants owner Bob Lurie was prepared to sell the franchise to a group that wanted to move them to Tampa Bay, Florida in 1993. However, Magowan and Larry Baer, the current CEO of the Giants, along with 16 others stepped in with $100 million in purchase that made sure that the Giants stayed in San Francisco.
In 1997, he took up the position as President of the Giants and three years into the role, he led and completed construction of the waterfront ball park in 2000. The Pacific Bell Park could seat 42,000 people and cost around $300,000. The stadium changed its name twice since then but Magowan still belonged to the ownership group when the Giants made their final payment on a loan that helped fund the construction of the park in Dec. 2016.
In a letter to season ticket holders, Magowan wrote, "Through all the good times and the bad I have valued the support that so many of you have been able to give to the organization and to me. If it were not for that support our beautiful ballpark would never have been built— as our fans stepped up and made a personal investment to build a ballpark with no cost to the taxpayer."
On May 16, 2008, Magowan announced that he would be leaving his post as the managing partner on the conclusion of the season. He was succeeded by Bill Neukom, who was later replaced by Baer in 2012. After his retirement announcement, he said that he would continue to be a partner, investor, a season ticket holder and a fan which he had been since he was 8. He further said, "I will be at many games next year and 10 years from now, hopefully."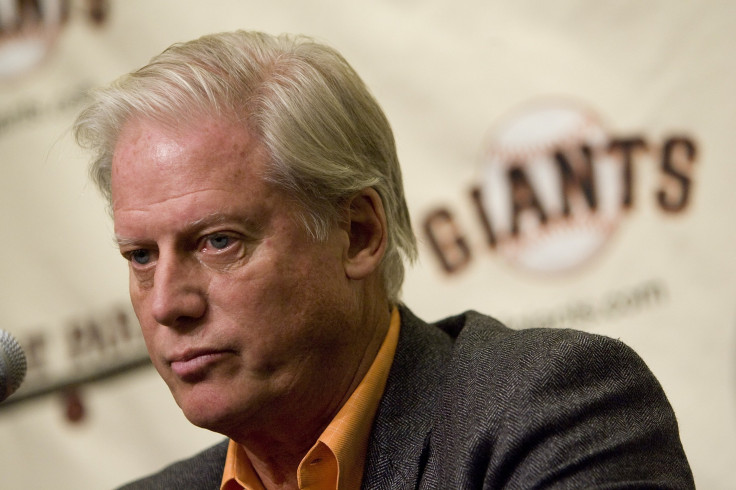 During his 15 years as the managing general partner, Magowan hired executives to lead the franchise and its owners to significant financial success; these were the people who built four World Series teams that acquired three championships in 2010, 2012 and 2014. He was also the person who signed the All-Star outfielder Barry Bonds after the 1992 season. This was an entry that shocked the game's free-agent marketplace in what had previously been a thrifty franchise.
He defied tradition as he sat with fans in the stands as opposed to sitting behind a glass window in a private suite at the ballpark. "He loved sitting in the stands interacting with fans. You had to twist his arm with a compelling business reason to get him up to the fancy suites," Baer, who would often join him in the stands, said.
Magowan was the CEO and chairman of Safeway s since he took over the position in 1979. During his stint there, he held several different roles with the company after he graduated from Standford University with a bachelor's degree in American Literature and a master's degree in politics, philosophy and economics from Oxford University.
In 2008, after he announced his retirement, his ownership shares were estimated to be over $70 million and the overall value of the team was $500 million. His net worth is $16 million.
On Feb. 9, Magowan will be added to the Giants Wall of Fame. He had a speech prepared for the event that he hoped to live long enough to deliver. "I'm often given undue credit for keeping the team going to Florida and for building this ballpark. This is a very incorrect way of looking at our accomplishment as the ballpark would not have been built without the contribution of our partners," he had wrote in his speech.
© Copyright IBTimes 2023. All rights reserved.