Who Was St. Francis of Assisi? Why Pope Francis I Took His Name From The Italian Saint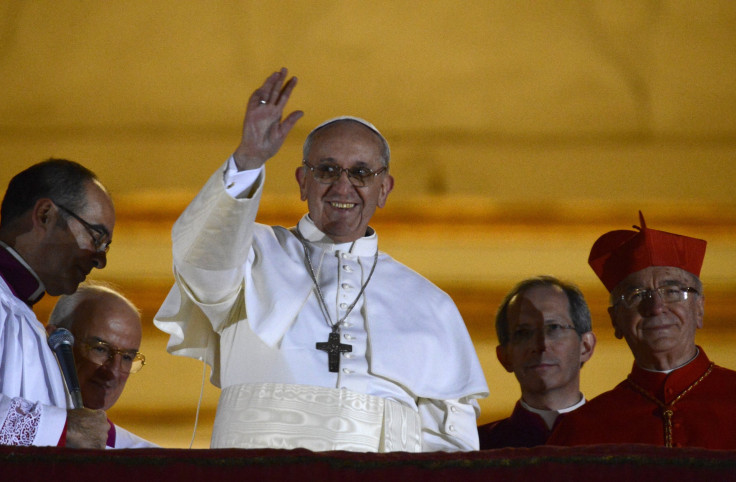 Cardinal Jorge Mario Begoglio became Francis I when he was elected pope at the Vatican in Rome on Wednesday.
With this new pope comes two key firsts: Begoglio is the first Jesuit pope and the first to take the name of Saint Francis. After he chose his papal name, many began to wonder about his namesake.
Saint Francis of Assisi is one of Italy's two patron saints, and some say Begoglio's choice to take the name Francis is intriguing considering the Saint from Assisi renounced a life of privilege, gave away all his possessions, wore a coarse woolen tunic and lived in a hut after taking a vow of poverty, New Advent wrote.
"Cardinal Bergoglio had a special place in his heart and his ministry for the poor, for the disenfranchised, for those living on the fringes and facing injustice," Vatican deputy spokesman Thomas Rosica said told CNN, stressing that Bergoglio didn't chose the name ambiguously.
Though he's a Jesuit, the pope lives a life similar to a Franciscan. He's taken the bus when possible, has cooked his own food and has lived in a modest apartment as opposed to a palatial home.
Odd as it may seem, a Franciscan would not have been able to choose the name Francis if elected pope, explained Chad Pecknold, assistant professor of theology at the Catholic University of America, to the Washington Post.
"It would have been seen as not sufficiently humble to take the name of the founder of the order. Whereas a Jesuit can choose to be named after Saint Francis without that problem," Pecknold said.
Pecknold told the Post he was shocked when Begoglio was named pope and when the pope chose the name Francis. Both Francis I and Benedict XVI chose names that are associated with religious orders, which "have often been seen as the seeds for renewal," according to the assistant professor.
"What Benedict and Francis both communicated is that, yes, reform is needed, but it will be the kind of reform that these great saints have brought," Pecknold said. "I think he's going to be the people's pope. We often associate Saint Francis with incredible love for humanity."
There aren't any specific rules when it comes to choosing a name, but popes are not allowed to pick the name Peter, the Daily Beast wrote, considering Catholics informally retired it after St. Peter died in A.D. 67.
© Copyright IBTimes 2023. All rights reserved.