Who Will Be In Trump's Cabinet? Rudy Giuliani, Ben Carson, Sheriff David Clarke And Other Contenders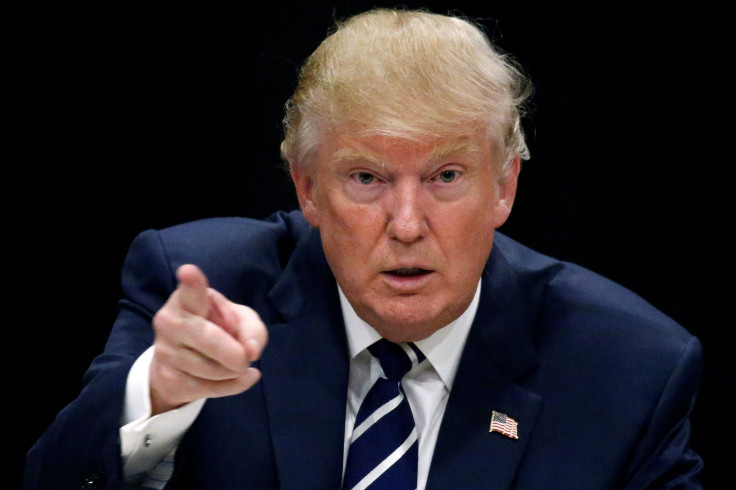 President-elect Donald Trump will meet Vice President-elect Mike Pence at the Trump Tower in Manhattan on Tuesday to assess candidates for his cabinet-in-waiting. Trump has so far named GOP Chairman Reince Priebus as his chief of staff and Breitbart News executive chairman Stephen Bannon as chief strategist.
Transition communications adviser Jason Miller said Monday night Trump and Pence will review "a number of names" for cabinet and senior White House positions.
"There has been a lot of work put in by both the Vice President-elect and a number of members of the transition team," he reportedly said. "I don't want to put a finite timetable. Obviously, inauguration day is not getting further away. And people need to get going. This is an absolute top priority understood by the President-elect and the Vice President-elect."
The real estate mogul, during his campaign, repeatedly said he will surround himself with the best and smartest advisers. Trump is likely pick his cabinet from his circle of loyalists and the team is likely to be dominated by white males, Vox reported. Here's a list of potential candidates for Trump's cabinet.
1. Secretary of state:
Former New York Mayor Rudy Giuliani is reportedly the leading contender for the post. A senior Trump official told the Associated Press that the job is Giuliani's if he wants it. Former U.N. Ambassador John Bolton is also being considered for this position, the Wall Street Journal reported.
Others considered for the post include Sen. Bob Corker, R-Tenn., Sen. Jeff Sessions, R-Ala. and former House Speaker Newt Gingrich.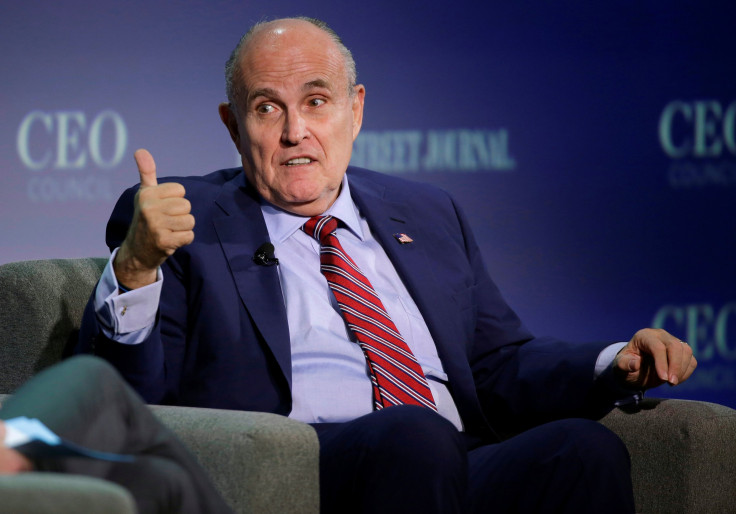 2. Treasury secretary:
Trump is reportedly considering his campaign's finance chairman Steven Mnuchin for the post. Mnuchin, a Goldman Sachs alumnus, is currently chairman and chief executive of the private investment firm Dune Capital Management.
According to the New York Times, other names mentioned for the position include Colony Capital's founder Thomas Barrack Jr., Chairman of the House Financial Services Committee Rep. Jeb Hensarling and former Minnesota Gov. Tim Pawlenty.
3. Attorney general:
Guiliani is under consideration for this position as well, reports said. He once said no one "knows the Justice Department better than me." Another Trump loyalist, New Jersey Gov. Chris Christie is also competing for the post. So is Alabama Sen. Jeff Sessions.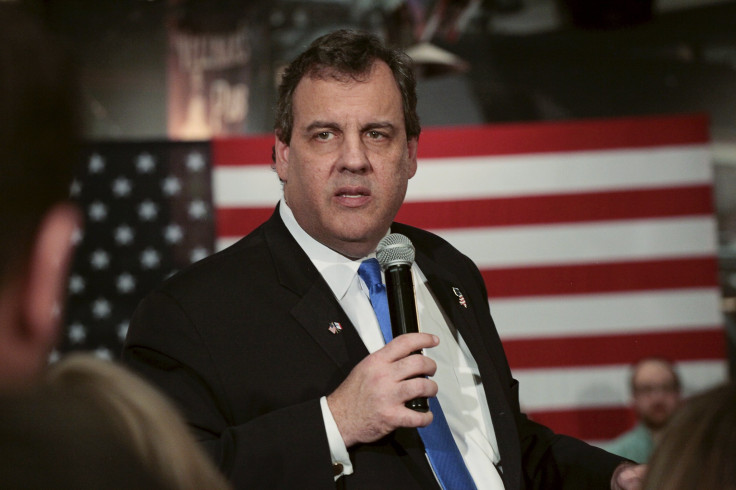 4. Secretary of defense:
Sessions is under consideration for this position too, though he will have to beat former Arizona Sen. Jon Kyl, former National Security Adviser Stephen J. Hadley and New Hampshire Sen. Kelly Ayotte to get the job.
Former Defense Intelligence Agency Director Lt. Gen. Michael T. Flynn is also being considered for the post. He would, however, require a waiver from Congress if he were to take up the post. According to law, retired military officers have to wait seven years before becoming the civilian leader of the Pentagon.
5. Education secretary:
Trump has hinted in the past that he might do away with the Education Department or might reduce its role in his administration. But he has also hinted at who might lead the department — retired neurosurgeon Ben Carson.
Another possible candidate is Williamson M. Evers, a research fellow focusing on education at the think tank Hoover Institution. Evers served as a senior adviser to then-Education Secretary Margaret Spellings during the George W. Bush administration.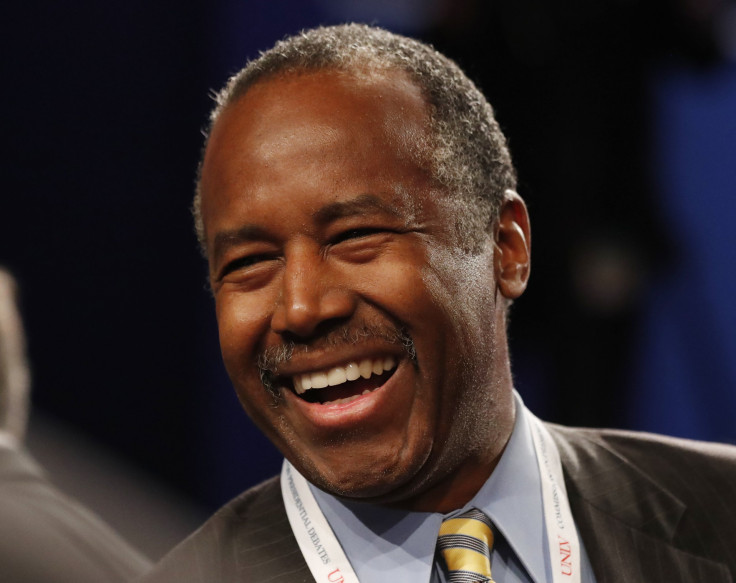 6. Commerce secretary:
Trump is looking to hire someone from the business community for this position, Politico reported. One of Trump's economic advisers and billionaire investor Wilbur Ross is being considered for the post. So is Dan DiMicco, the former CEO of steelmaker Nucor Corp. DiMicco also advises Trump on trade.
Other names mentioned for the post include Christie, former Texas Gov. Rick Perry and former Arkansas Gov. Mike Huckabee.
7. Interior secretary:
Two women are reportedly under consideration for this post, former Arizona Gov. Jan Brewer and former Alaska Gov. Sarah Palin. Another name mentioned for the job is Harold G. Hamm, CEO of the oil and gas company Continental Resources. Forrest Lucas, president of Lucas Oil Products, is also being considered for the post.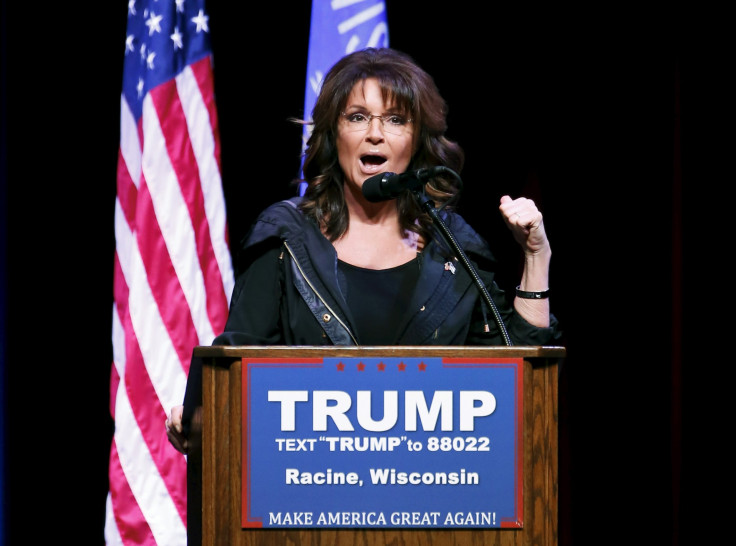 8. Health and human services secretary:
Carson is one of the top contenders for this post. Trump praised the retired neurosurgeon earlier at an anti-Obamacare rally, calling him a "brilliant" doctor. "I hope that he will be very much involved in my administration in the coming years," he said.
Huckabee and Scott are also being considered for the job. So is former Louisiana Gov. Bobby Jindal. Jindal was also secretary of the Louisiana Department of Health and Hospitals.
9. Director of national intelligence/CIA director:
According to CNN, the real estate mogul is considering three men for the job — former Chairman of the House Intelligence Committee Pete Hoekstra, former FBI agent and ex-Chairman of the Permanent Select Committee on Intelligence Mike Rogers, as well as Giuliani.
10. Secretary of homeland security:
Sheriff of Wisconsin's Milwaukee County David Clarke is a frontrunner for the post. Other names mentioned for the job include Christie, Giuliani and Sessions.
Departing Sheriff of Arizona's Maricopa County Joe Arpaio and Chairman of the House Homeland Security Committee Michael McCaul are also under consideration for the position.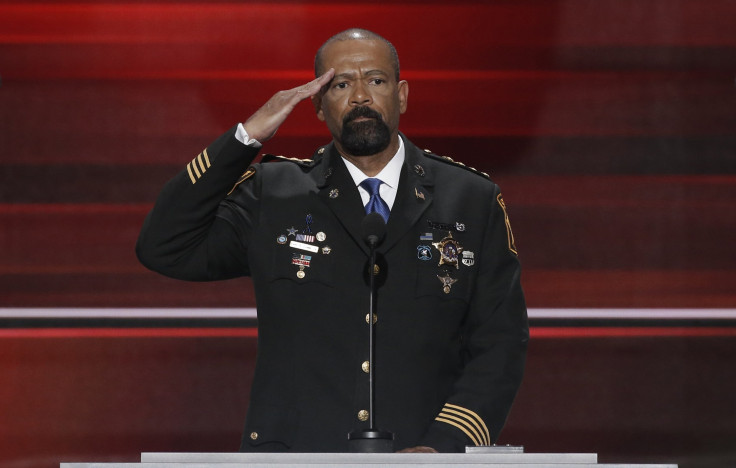 11. Environmental Protection Agency administrator:
Trump initially said he would dismantle the agency but later announced he would "refocus the EPA on its core mission of ensuring clean air, and clean, safe drinking water for all Americans." Top contenders for this role include climate change denier and director at the Competitive Enterprise Institute Myron Ebell, Gryphon Investors partner Robert E. Grady and former Deputy EPA administrator Jeffrey R. Holmstead.
12. Agriculture secretary:
Trump has multiple options to fill this post, Politico reported. The real estate mogul could pick from the 70 leaders he has on his agriculture advisory committee. Secretary of Agriculture for Texas Sid Miller is under consideration for the post. Others include Kansas Gov. Sam Brownback, former Nebraska Gov. Dave Heineman, former Georgia Gov. Sonny Perdue, CEO of the National Council of Farmer Cooperatives Chuck Conner and former Gov. Perry.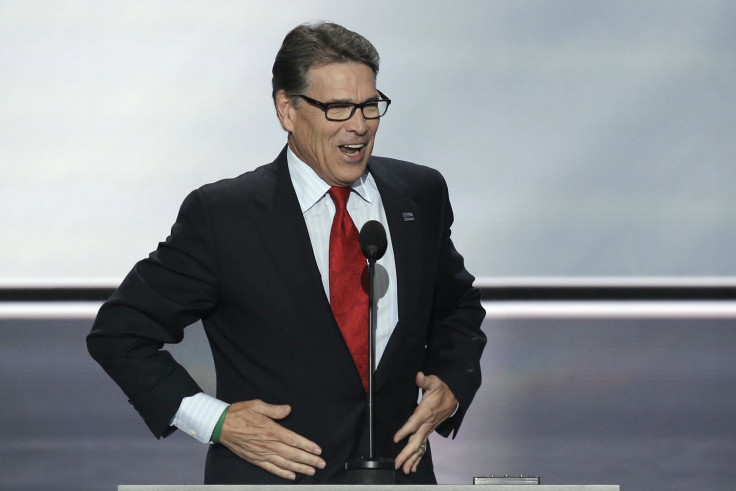 13. Labor secretary:
The Trump campaign is reportedly looking to hire someone from the business community for this position as well. According to Politico and the New York Times, Victoria Lipnic, commissioner of the Equal Employment Opportunity Commission since 2010, is under consideration for the job. Lipnic was previously assistant secretary of labor for employment standards from 2002 till 2009.
14. Energy secretary:
The Trump campaign is reportedly considering Grady, Hamm and James L. Connaughton, former environmental adviser during the George W. Bush administration and chief executive of Nautilus Data Technologies.
Hamm is the frontrunner for this job, according to Politico.
15. Veterans affairs secretary:
House Veterans' Affairs Chairman Jeff Miller, an early Trump supporter who is retiring from the House, is under consideration for the position.
© Copyright IBTimes 2023. All rights reserved.
FOLLOW MORE IBT NEWS ON THE BELOW CHANNELS