Who Will Donald Trump Pick For The Supreme Court? List Narrowed To Three Likely Picks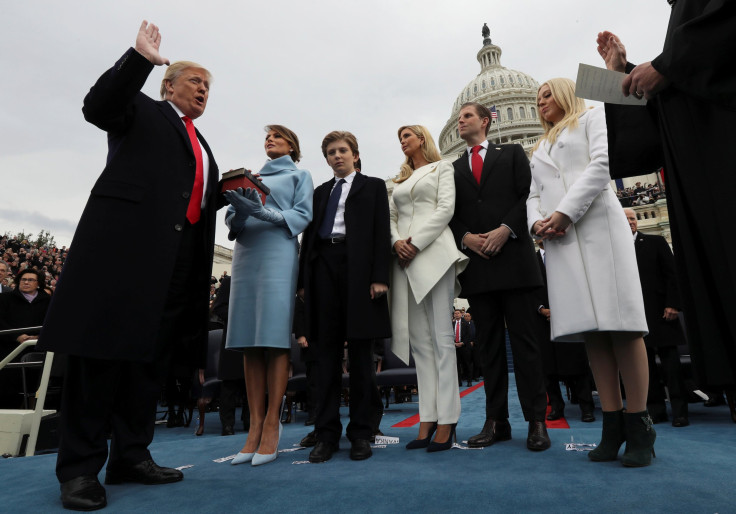 Still using his personal Twitter account with reckless abandon, President Donald Trump tweeted early Wednesday morning that he would decide on a replacement for the late Supreme Court Justice Antonin Scalia, who will have died about a year before Trump makes his selection, by Feb. 2.
Merrick Garland, former President Barack Obama's choice to fill the vacancy left by Scalia, broke the record for the longest Supreme Court confirmation hearing in July. The day of Scalia's death, Senate Majority Leader Mitch McConnell (R-Kentucky) expressed his refusal to allow the Senate to vote on Obama's pick—regardless of the person's resume or political leanings. Below are the three likely Trump picks McConnell is expected to consider.
Neil Gorsuch
Regarded by some as of Wednesday as the top name on Trump's list, the Denver appellate court justice,who boasts degrees from Harvard University and Oxford University won an easy confirmation by the Senate to his current judgeship in 2006 after he was introduced by both Democratic and Republican members of the upper house from his home state of Colorado.
Gorsuch, like the other two nominees, is a conservative and a constitutionalist, often deferring to the founding document's original, more than two-century-old meaning. He has a tendency to side with religious claimants, the Los Angeles Times reported. In the 2014 Hobby Lobby case, for example, Gorsuch wrote that the company leadership should not be forced to provide contraceptives as part of its health care benefits because it constituted "conduct their religion teaches them to be gravely wrong," according to the Times.
Thomas Hardiman
The Pittsburgh appellate court judge educated at the University of Notre Dame and Georgetown University has been described as both fair and more moderate than most of the names on Trump's list, according to the Pittsburgh Post-Gazette.
Still, he's won attention for upholding a prison's right to conduct strip searches and once wrote a dissent against a decision allowing school students to wear breast cancer awareness bracelets that read "I [heart] boobies," the local paper reported. He also has favored a ruling that stated the First Amendment doesn't give civilians the right to videotape police officers at traffic stops and has written an opinion allowing convicted nonviolent felons to carry weapons.
William Pryor Jr.
Described by the New York Times as "a protégé" of Sen. Jeff Sessions (R-Alabama)—Trump's nominee for attorney general, who has a well-documented history of racist comments and actions—Pryor, an appellate court judge based in Atlanta, is likely the furthest to the right of Trump's picks, and wasn't included in every publication's shortlist of nominees as of Wednesday morning.
As the Times noted, Pryor filed a supporting brief in a 2003 Supreme Court case seeking to uphold a Texas law that criminalized gay sex. The objective of the petitioners, two gay men who were challenging the law, "must logically extend to activities like prostitution, adultery, necrophilia, bestiality, possession of child pornography and even incest and pedophilia."
© Copyright IBTimes 2023. All rights reserved.