Who Will Win The Iowa Caucuses And Does It Matter? The Problem With Polls And Hawkeye State Voters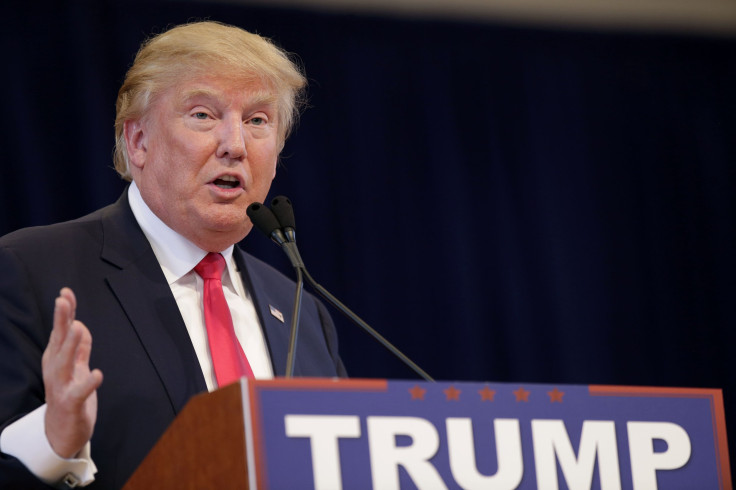 If you've listened to Donald Trump on the campaign trail lately, you'd be likely to think the Iowa caucuses were all wrapped up. The Republican front-runner has been touting his high poll numbers in the state for weeks, using them as evidence that he will no doubt beat his competitors in the crowded GOP field.
On the Democratic side, Vermont Sen. Bernie Sanders is using the same poll argument to convince supporters he can beat Hillary Clinton. But if poll numbers were a sure thing, that would mean former U.S. Rep. Ron Paul would have won the 2012 Iowa caucus instead of former Sen. Rick Santorum, and former Massachusetts Gov. Mitt Romney would have carried the Hawkeye State in 2008 instead of former Arkansas Gov. Mike Huckabee.
With six days to go until the Iowa caucuses, it might seem like common sense to look at local and national polls to find out which candidate will come out on top. But the Iowa caucuses are not known for being predictive of the eventual party nominee, meaning national trends are no guarantee of a Hawkeye State win, and the caucuses can be incredibly tough to call in advance. In fact, an analysis of historical polling data shows that even less than one week from the first voting of 2016, virtually anything can happen in Iowa.
"The Iowa caucuses are so unpredictable and difficult to poll because they're so much about turnout," said Allan Lichtman, a political historian at American University in Washington, D.C. "It's difficult to know who's going to vote and polls are extremely sensitive to who's going to vote."
RCP Current Poll Average for Iowa Republican Caucus | InsideGov
While in some years a strong candidate has emerged and won the GOP contest in Iowa before moving on to the general election, like George W. Bush did in 2000, it is more common for a conservative Christian candidate to take Iowa, leaving the more moderate — and nationally electable — candidates far down on the list.
This lack of predictability is due in part to Iowa's predominantly white, strongly religious electorate, which is sometimes criticized for not reflecting the broader country. But the complex caucus system itself is also to blame.
Because caucusing requires more time and energy than simply voting, not many Iowans show up on caucus night. Most years, only a few hundred thousand people turn out for both the Republican and Democratic contests combined. In 2012, 19 percent of registered Republicans in Iowa turned out to caucus, according to the Iowa Caucus Project, and a similar 20 percent showed up in 2008. Democrats saw a 40 percent turnout in 2008 when then-Sen. Barack Obama took the state, but that year marked a significant increase from the usual rate. This small turnout means that pollsters trying to predict who will show up inevitably use a very small sample size.
"Generally the primary and caucus polls involve smaller samples than are used in the general election, so they can fairly well identify groups of candidates leading or being farther back, but sample sizes aren't big enough to determine differences between individual candidates," said polling analyst and University of Michigan political science professor Michael Traugott.
Most candidates and news organizations don't heed that warning, however. In past election cycles, the polling fluctuations have been followed closely even if they do not accurately predict the winner in Iowa.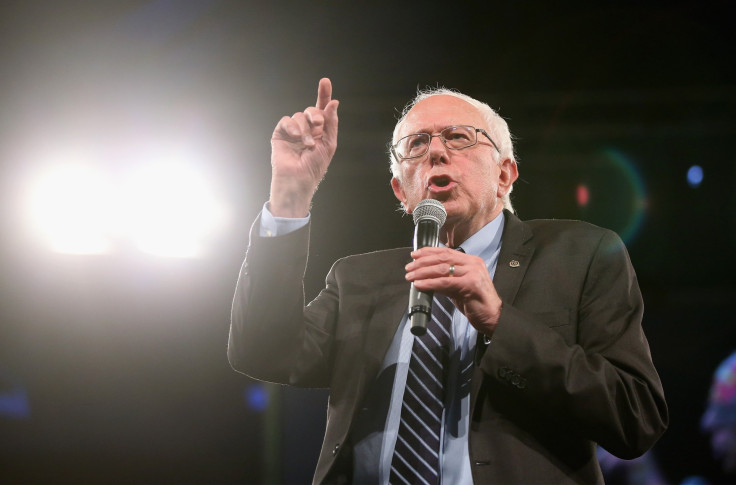 In 2012, the Iowa Republican caucus winner, Santorum, was in sixth place a week before the contest. He caught up near the end, this New York Times visualization shows, but the polls did not capture his appeal until the last minute, resulting in a huge come-from-behind victory. In 2008, Sen. John McCain, the eventual nominee, was polling far below his competitors at this time. Two weeks out, some national polls had him lower than second place, Time magazine reported. And among those with a shot at Iowa, Romney shot up above Huckabee in the final week, before the former Arkansas governor's religious fervor allowed him to reclaim the caucus.
Even the Democratic contest has sometimes followed this pattern. In 2004, former Vermont Gov. Howard Dean held a commanding lead up until very near the caucus, when then-Sen. John Kerry scored a surprising upset.
Clinton, too, was leading Obama until the last week before Iowa in 2008. When she lost to him that year, it was one of the first major signs her campaign was in trouble. This time, her national lead over Sanders has dropped much more quickly than it did over Obama.
While Clinton still leads Sanders in Iowa, their polling numbers are close enough that it will be tough to tell who is truly doing better until caucus night. This is particularly true as Clinton and Sanders continue to attack each other over major policy issues and ramp up their rhetoric ahead of Feb. 1.
"The caucuses are an event where they don't make up their mind and stick with it. They go into their precinct and people can talk them out of it," said Steffen Schmidt, a political science professor at Iowa State University. "If they have a neighbor or a friend they respect, that person might get them to switch their vote."
This year polling could prove different because Trump and Texas Sen. Ted Cruz have been so far ahead of their competition for so long. They have led polls since December, with Florida Sen. Marco Rubio and the rest of the pack far behind.
Still, the unreliability of both local and national polls means that candidates' ground games rule in Iowa — or at least they have in the past. Presidential campaigns are expected not just to woo caucus goers, but also to help teach them what a caucus is, in some cases transport them to caucus locations and of course defend their allegiance from rival representatives on caucus night.
Unlike with most elections, campaigning is part of the caucus night process. For Republicans, this means residents hear from whichever campaigns have precinct captains assigned to speak at their caucus site and then they vote secretly on paper. Democrats, in contrast, will gather in sections for their preferred candidate when they show up at their caucus site. If a candidate fails to get at least 15 percent of the voters at any site, they receive zero delegates there and rival caucus captains can try to convince those supporters to join their group. Candidates then receive delegates based on the amount of support they have.
Because Iowans know they will hear representatives from most campaigns speak when they turn up to caucus, many don't try to make up their minds before the last few days. "If something comes out before the caucus night, something huge with Hillary Clinton's emails, that could definitely change things," Schmidt said.
Another factor that could affect caucus goers is the Republican debate scheduled for Thursday night, just days ahead of the nominating contest. Depending on what happens, the caucus could theoretically go to any of the more than 10 GOP candidates still in the race. Or, Trump could get crowned the winner and prove that he — and the polls — were right all along.
FOR FREE to continue reading
✔️ Unlock the full content of International Business Times UK for free
offer available for a limited time only
✔️ Easily manage your Newsletters subscriptions and save your favourite articles
✔️ No payment method required
Already have an account?
Log in
© Copyright IBTimes 2023. All rights reserved.