Who Is Zak Waters? Paula Patton Moves In With New Boyfriend After Filing For Divorce From Robin Thicke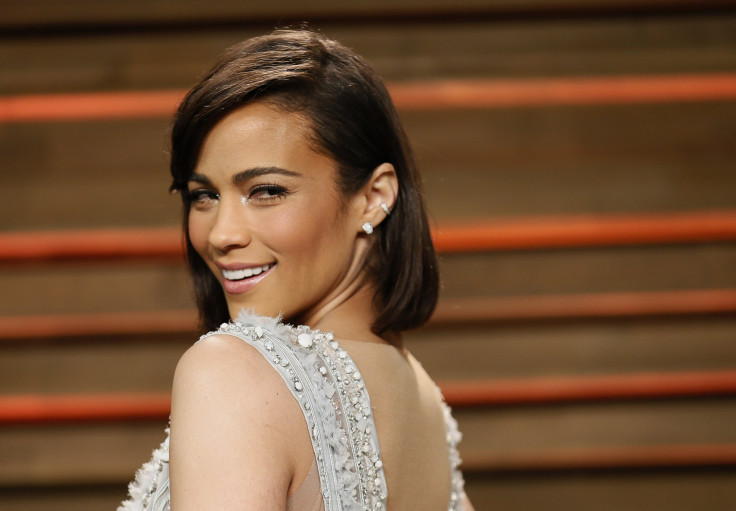 It may be fall, but Paula Patton is surely springing forward with a new man! After filing for divorce from husband Robin Thicke, the actress has quickly moved on with a new boyfriend. Curious as to who Patton's mystery beau is? Meet Zak Waters.
Waters is a Los Angeles-based singer/songwriter who received his big break when he was spotlighted on "Late Call" with Carson Daly. Like Thicke, Waters also sings soulful music, but with a pop/funk twist.
"You know how there's the neo-soul genre? I would say I'm neo-funk," the entertainer explained to the Windy City Media Group. "When people say things like I'm an 'electro Jamiroqai' or an 'electro Earth, Wind and Fire,' that's such a huge compliment."
And as it turns out, we're not the only fans of Waters' upbeat music. The "Baggage Claim" actress must like what she's hearing because she recently agreed to let Waters move into her Calabasas pad, sources confirmed.
"Zak moved in with her a couple of weeks ago," a close friend of Patton's told Radar Online. "They are very happy together and he treats her how she deserves to be treated." Confirming he had moved into Patton's house, the performer snapped a photo of himself enjoying a cup of coffee, which you can see here, with the caption, "My New View."
"I know that view!" one commenter said, while another teased, "Looks familiar ;]"
How is Thicke handling the news of Patton's new housemate? Well, let's just say he won't be "liking" Waters' Instagram picture any time soon.
"Robin is heartbroken that Paula has moved on so quickly," the source said. "She is done with him. She does not want anyone talking to her about Robin. She has moved on."
Since the two split up in February 2014, allegedly due to cheating, the "Blurred Lines" singer has been trying everything in his power to win Patton's heart and trust once again. The 37-year-old even named his 2014 album "Paula," which featured a single titled, "Get Her Back."
"I want everybody here to know: I'm trying to get my girl back," he said at his show in Virginia in February, seeking his wife of nine year's forgiveness. "She's a good woman."
But despite their split, which Thicke claims has nothing to do with his cheating ways, Patton revealed she'll always have a place in her heart for the man she met when she was just 15. "We've known each other since we were teenagers. All I can tell you is there's a deep love there -- always was, and always will be," she said."He wasn't my first kiss but he was my first lots of other things."
The two share a 4-year-old son together.
What do you think of Patton's new boyfriend? Sound off in the comments section below.
© Copyright IBTimes 2023. All rights reserved.