Whoopi Goldberg Announces Twitter Exit After Elon Musk's 'Messy' Takeover
"The View" co-host Whoopi Goldberg said she "is done" with Twitter, the latest celebrity to make a similar vow since Elon Musk's takeover of the social-media platform.
"It's been a little over a week since Elon Musk took over Twitter and this place is a mess," she said on the Monday episode of "The View."
"I'm getting off today because I just feel like it's so messy, and I'm tired of now having certain kinds of attitudes blocked now getting back on. So I'm gonna get out, and if it settles down enough and I feel more comfortable maybe I'll come back. But as of tonight, I'm done with Twitter."
Goldberg reflected on some of the decisions Musk has made during his first week at the company.
Some of the notable changes she discussed were the blue checkmark program, which would charge users $8 per month to keep their verification, massive staff layoffs, rehires, and comedian Kathy Griffin's suspension over impersonating Musk.
"People keep saying it's free speech, but all speech is not free speech," Goldberg told viewers.
"Some speech is not OK free speech. So everybody has to agree on that, but if people keep saying 'You hurt my free speech' it's going to be a problem. You know what? This is our problem. But it ain't my problem today because I'm out."
The New Contagion Research Institute reported that the use of the N-word increased 500 percent in the 12 hours after Musk took over Twitter.
There was also a reported increase in racial slurs against Black and Jewish people, as well as tweets against the LGBTQ+ community and women.
Goldberg joins stars Shonda Rhimes, Toni Braxton, Sara Bareilles, Alex Winter and Ken Olin who quit Twitter after Musk gained control of the social media platform.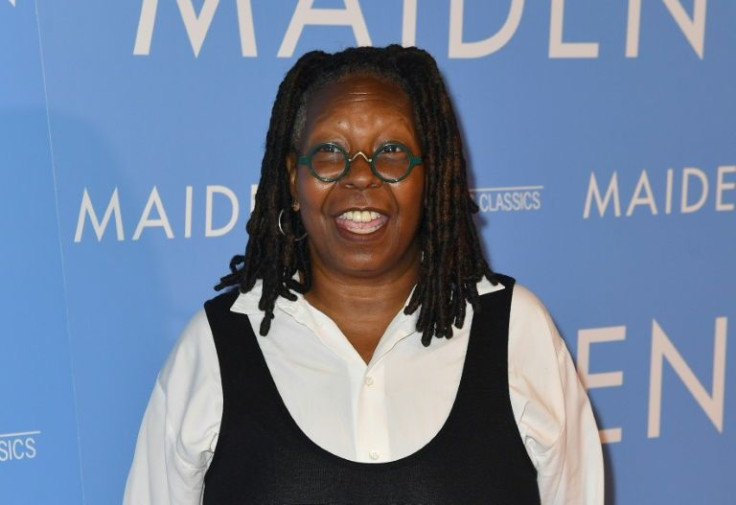 © Copyright IBTimes 2023. All rights reserved.
FOLLOW MORE IBT NEWS ON THE BELOW CHANNELS