Why America Is Behind In 'Positive Train Control' Has A Lot To Do With Other Countries Moving Forward With High-Speed Rail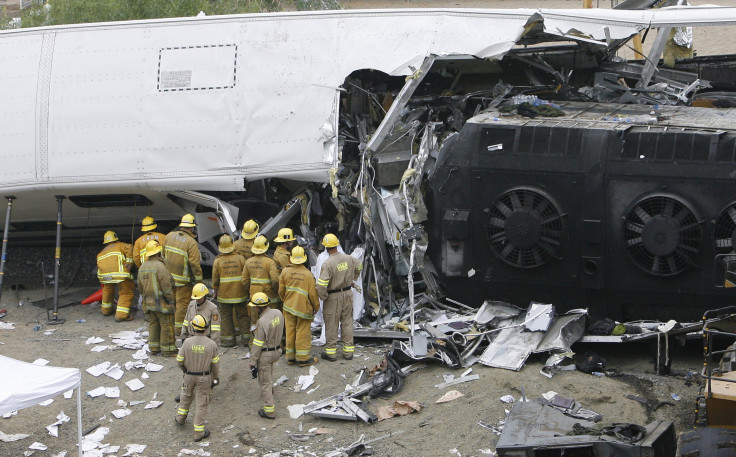 If you step onto a train in Uzbekistan, you'll discover a system far more advanced than anything built in the United States. The 4-year-old Afrosiyob high-speed rail system connects the country's two major cities with a modern, efficient and safe train that can get from one end of the 214-mile line to the other in 90 minutes. That's roughly the same distance Amtrak trains travel between Boston and New York, a trip that takes nearly four hours.
And like many other rail systems of the United States (and underdeveloped countries), Afrosiyub is technologically safer because high-speed rail lines utilize high-tech accident-avoidance systems that have been implemented only on short stretches by Amtrak, which shuttles more than 30 million people every year, mainly through its Northeast Corridor.
"The Northeast Corridor has a hodgepodge of modern train control systems," said Richard Harnish, executive director of the Chicago-based Midwest High Speed Rail Association. "We haven't spent the money on the train tracks, and so Amtrak has been piecing together a patchwork system. We should make the existing infrastructure state of the art."
Known in the U.S. as positive train control, or PTC, this and similar technologies are designed to slow or stop trains automatically if engineers ignore warning signals. Consider it the train version of automatic braking systems in many modern luxury cars. PTC is a network that remains in constant wireless communication with trains and their engineers. If an engineer is speeding or ignoring other warning signals, the train can autonomously slow down or stop.
PTC could have prevented Tuesday's derailment of an Amtrak Northeast Regional train in Philadelphia, which killed at least eight passengers, or the December 2013 derailment of a Metro-North Railroad train that killed four.
The technology has been on the U.S. National Transportation Safety Board's wish list since 1990, but thanks to congressional inaction to fund a multibillion-dollar project to roll out PTC nationwide, the system has barely been implemented in the U.S.
Meanwhile, countries such as Uzbekistan, Japan and China and much of the European Union have moved past the United States in terms of moving people and material goods by rail.
One reason rail systems overseas have implemented some version of speed and stop controls like PTC is simply because they have high-speed rail systems. And many developed countries built high-speed rail lines from scratch, while the U.S. put newer, faster trains on tracks that were built as far back as the 19th century.
"We've tried to plaster a high-speed rail line over a horse-and-buggy railroad," said Albert Churella, author of "The Pennsylvania Railroad: Volume 1, Building an Empire, 1846–1917" and associate history professor at Southern Polytechnic State University in Marietta, Georgia. "This isn't the case in places like Japan and France. The track with the curve that caused the Amtrak derailment was laid down in the 1860s, during the Civil War."

And fixing this problem will require huge investment. Implementing PTC alone – which requires installing towers, computer systems and sensors across the national network – could cost as much as $10 billion, Churella says. And beyond that, as Harnish points out, rail lines will need to be straightened in many places to accommodate faster trains.
And so far, Congress has no will to fund rail safety.
Following the September 2008 Chatsworth, California, collision between a Metrolink commuter train and a Union Pacific freight train in Los Angeles, killing 25 people, Congress called for immediate action to improve train safety, including the implementation of PTC technology. Seven years later, Congress still hasn't provided the funding.
FOR FREE to continue reading
✔️ Unlock the full content of International Business Times UK for free
offer available for a limited time only
✔️ Easily manage your Newsletters subscriptions and save your favourite articles
✔️ No payment method required
Already have an account? Log in
© Copyright IBTimes 2023. All rights reserved.