Why Is America In Decline? US No Longer A Full Democracy, Global Study Finds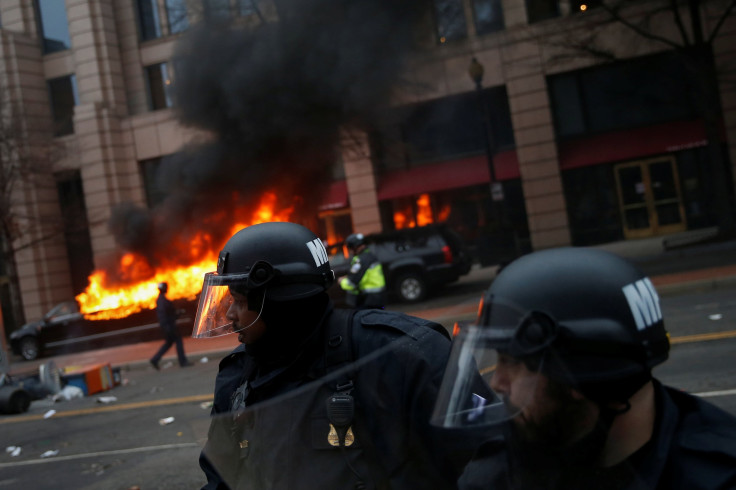 For the first time ever, the U.S. has fallen below a major threshold ranking nations by democracy, according to the U.K.-based Economist Intelligence Group.
The group, which began rating countries in 2006, determines how democratic a country is based on 60 factors within five broad categories - electoral process and pluralism, the functioning of government, political participation, democratic political culture and civil liberties. The group's most recent report, released Wednesday, revealed that the U.S. continued a decade-long decline in democratic values, officially falling below the 8 point level necessary to be considered a "full democracy" and downgrading it to a "flawed democracy."
The country's 7.98 rating ties it with Italy, putting it just below countries such as Mauritius, Uruguay and Japan. The report noted that last year's election of President Donald Trump was not a compelling factor in the U.S.' most recent downfall, but rather a symptom of a larger mistrust in government. Trump's victory in the divisive contest was seen as an anti-establishment win, but his controversial policies have continued to channel the opposing political narratives running through the nation.
"By tapping a deep strain of political disaffection with the functioning of democracy, Mr. Trump became a beneficiary of the low esteem in which U.S. voters hold their government, elected representatives and political parties, but he was not responsible for a problem that has had a long gestation," the report read
A Gallup poll earlier this month showed the approval rating for Congress was at 19 percent with bipartisan dissatisfaction running high. At the same time, massive protests have swept the nation, with some calling for Trump's immediate impeachment less than a week into his term.
Trump has been swift to take action on his campaign promises, signing executive orders addressing his proposed reforms to immigration, trade and national security days into his administration. He has also come down hard on the environmental and social policies of his predecessor, Barack Obama, in hopes of fulfilling his stated goal to "make America great again."
Public confidence in media has also fallen significantly. Politicians from both parties, including the president himself, have launched accusations of "fake news" being propagated to spread misinformation. A Gallup poll in September showed that a record low 32 percent of U.S. citizens had a "great deal" or "fair amount" of trust in the media, with Republicans being much less trustworthy than their Democratic counterparts.
© Copyright IBTimes 2023. All rights reserved.