Why Apple Needs To Start Taking DC Seriously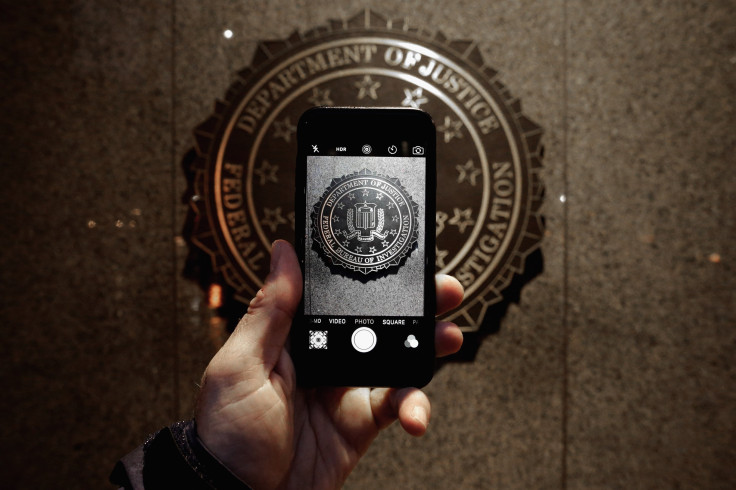 SAN FRANCISCO -- Antitrust battles have left Google and Microsoft with large standing armies of lobbyists in Washington DC, ready to advocate their positions on tech policy, trade and other issues. Yet for all the money it makes from iPhones, iPads and Macs, Apple has largely ignored Washington, a weakness in the Cupertino giant's arsenal in its ongoing fight against the FBI.
Apple is no stranger to the legal process -- much of the past decade has been spent fighting patent litigation in court battles versus rival Samsung -- but rarely has the tech giant been forced to reckon with lawmakers in Congress or with the Department of Justice. It's putting Apple in a tough position as it argues that Congress needs to enact legislation on encryption, rather than relying on laws that were never written for technology like the iPhone in mind.
On Tuesday, Apple General Counsel Bruce Sewell faced questioning from Rep. Trey Gowdy (R-SC) who asked what Apple planned to propose. "I firmly believe we could draft legislation," Sewell said. "I don't have it for you."
With good reason: Apple is the least-invested big tech company in Washington, DC, according to registered spending on lobbying and direct political donations tracked by OpenSecrets.org. Between 2010 and 2015, Apple spent $17.8 million in lobbying (Apple booked $93 billion in profit last year), a fraction of what Apple's tech rivals have spent over the same period. Google, for example, tops the list with nearly $82.4 million in lobbying while Microsoft spent more than $49.6 million during the same time.
Facebook, a company much younger than Apple with relatively few issues before the government, eclipses the iPhone maker with $31.2 million in lobbying expenditures. Even the Consumer Technology Association, a lobby group that spends tech's money, has spent more during that time frame, paying nearly $18.5 million for lobbying.
The case is similar when it comes to political contributions. During the 2014 election cycle, Apple made just $130,579 in contributions. That's a blip on the radar compared to Google's massive contributions of $3.8 million and the $2.9 million made by Microsoft, according to OpenSecrets.org. In this category, Facebook too surpasses Apple's efforts, spending $825,724 in contributions.
None of this is to say Apple has no power in Washington. Apple's aura, once known as Steve Jobs' reality distortion field, certainly applies in the nation's capital and means Apple's clout is much bigger than its spending. But it does mean when problems do arise -- as they have in this case -- Apple has a disadvantage.
"A part of having people lobbying on your behalf on the hill is sometimes to prevent these problems from happening," said Craig Agranoff, a digital campaign strategist and the founder of PoliticalConsulting.com. "A lot of these firms hire lobbyists because they want to be left alone and not because they actually need something."
This is why Apple is courting the support of rivals in ways it has never done in the past. The tech giant is facing a fight in federal court against the FBI, which has received a court order mandating Apple unlock the iPhone of Syed Rizwan Farook, one of two shooters in the Dec. 2 San Bernardino attack that left 14 dead. The case has Supreme Court implications, and it could set legal precedents establishing so-called backdoors that law enforcement officials say are necessary in investigations involving criminals and terrorists.
Indeed, having the support of Google, Microsoft, Facebook and others is critical crucial to Apple's efforts, in addition to deep-pocketed trade associations that have also taken up Apple's cause as an issue for all of tech. "The tech community is solidly behind Apple in its battle with DOJ," said Jonathan Godfrey, vice president for public affairs at ACT | The App Association, a trade industry that represents thousands of app developers.
"There really isn't a question about resources because no one in the industry wants to see government mandating weakened security protections," Godfrey said. "The DOJ is in an untenable position demanding access to anything with code."
Even tech companies with misgivings about the facts of this particular case feel they have no choice but to side with Apple. "For these companies not to be a part of this, would be incredible. It would be an incredible public-relations problem and an incredible admission that these companies don't have any backbone at all, especially for being user-centric companies," said Johnny Won, founder of Hyperstop, a consultancy firm.. "It would be such an incredibly awkward situation for these companies."
But the situation is already a bit awkward. Throughout its history, Apple has enjoyed a lone-wolf status, marching to its own beat while the rest of tech walks in unison. This is why Apple tends to join less coalitions and why Apple doesn't put its logo on many joint efforts. That approach to business has some in tech anxious about having Apple be their representative in the encryption debate, said a source who lobbies on behalf of Silicon Valley.
"You do kind of wonder about the tone of their briefs and the tone of Tim Cook's letter to customers," said a source at a tech trade group. "You do start to wonder if Apple is the best champion for this."
FOR FREE to continue reading
✔️ Unlock the full content of International Business Times UK for free
offer available for a limited time only
✔️ Easily manage your Newsletters subscriptions and save your favourite articles
✔️ No payment method required
Already have an account?
Log in
© Copyright IBTimes 2023. All rights reserved.