Why Are Angelina Jolie And Brad Pitt Divorcing? Marion Cotillard Probably Won't Respond On Instagram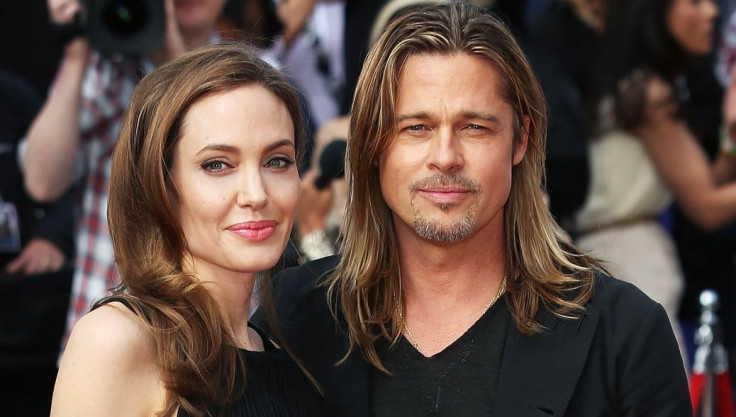 When celebrity divorces happen—or any divorce for that matter—people often assume there's a third person involved. In the case of Angelina Jolie and Brad Pitt, Marion Cotillard is one of the women who Pitt is rumored to have had an affair with after the two actors worked together on the set of the film "Allied," a World War II drama.
While there is no hard evidence to back the gossip up, it's unlikely the star will comment on the split or the rumors via Instagram. For one thing, she's not very active on social media. When she does post updates, it's usually not anything personal. Her last picture, which was shared nearly a week ago, was with her "beloved," makeup artist Christopher Danchaud. Cotillard, 40, sported a black-and-white striped skirt with an all-black top. She posed with one hand on her head and the other on her hip. The photo garnered more than 19,000 likes from her 368,000 followers.
It's also unlikely Cotillard will release a statement about Pitt and Jolie's divorce because she remains mum about her own relationship. Cotillard has been involved with Guillaume Canet, a French actor, film director and screenwriter, since 2007. They share a son, Marcel, together. Canet was married to actress Diane Kruger from 2001 to 2006.
Jolie cited "irreconcilable differences" in her divorce filing. She is not seeking spousal support. The actress asked for custody of their six children: Maddox, Pax, Zahara, Shiloh, Vivienne and Knox. Jolie reportedly asked a judge to give Pitt visitation.
Jolie and Pitt began dating publically in 2004 and their relationship has been hounded by rumors from its inception. Pitt divorced from then-wife Jennifer Aniston after he worked with Jolie on "Mr. and Mrs. Smith." Gossip claimed he cheated on Aniston while they were still married.
Vanity Fair, meanwhile, wrote in August of "Allied": "You are not wrong to sense some faint Mr. & Mrs. Smith vibes from the firstAllied trailer."
Follow me on Twitter @mariamzzarella
© Copyright IBTimes 2023. All rights reserved.