Why Columbus Day Is Being Replaced By Indigenous Peoples Day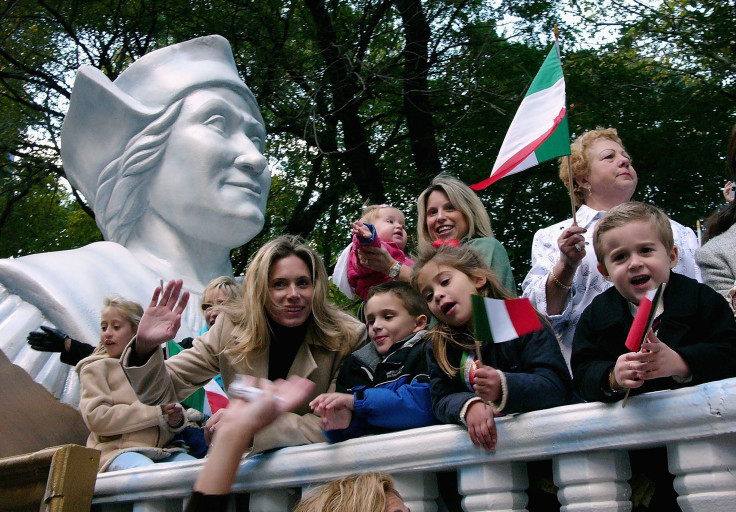 Los Angeles City Council voted Wednesday in favor of changing Columbus Day to Indigenous Peoples Day, citing the opinion of many who consider the Italian explorer a symbol of genocide for native indigenous peoples in North America and elsewhere.
L.A. became the latest of American cities to have opted to rename the day, which was established as a federal holiday in 1937 and falls on the second Monday of October.
Indigenous Peoples Day seeks to celebrate the Native Americans who lived in the Americas when Christopher Columbus discovered the New World in 1492.
By substituting it for Columbus Day, the council chose not to glorify the explorer who many opine was an advocate of genocide, racism and slavery.
Genocide expert David Stannard stated that beginning 1492, Columbus along with Europeans murdered between 70 million to 100 million indigenous people.
In his book "American Holocaust," Stannard calls that period of 80 years "the largest ongoing holocaust in the history of humanity."
According to Daily Kos, there were two kinds of genocide carried out by Columbus and his men – biological and cultural genocide. While the former consisted of using smallpox as a weapon of war, mass killings of unarmed delegates, executing leaders, death-by-torture, death-by-exhaustion/malnutrition, etc; the latter included destruction of books, buildings, and other cultural assets in order to erase cultural identity and development of the indigenous peoples.
L.A. Councilman Mike Bonin said: "This gesture of replacing Columbus Day with Indigenous Peoples Day is a very small step in apologizing and in making amends," the Root reported.
Los Angeles isn't the only city in America to have taken the decision. Cities like Phoenix (Arizona), Seattle (Washington), Denver (Colorado), Albuquerque (New Mexico) and Portland (Oregon) have already replaced Columbus Day as Indigenous Peoples Day.
And on Aug. 28, Bangor City in Maine also voted to recognize the second Monday of October as Indigenous Peoples Day. Bangor City Councilor Ben Sprague noted that while Columbus Day was often cited as an example in American schools as a day when a person dared to test boundaries and discover something new, it often undermines the cultural diversity that makes the United States what it is today.
"I had ancestors on the Mayflower and that's actually something I've always taken a lot of pride in and when I learned about Columbus Day growing up, I learned about the audacity of humans striving toward new places," he said, local news outlet Bangor Daily News reported.
"As you get older, you learn and you realize that there's more to what you're taught in classes in school. We should talk about that together and [about] the interaction and the contact between cultures and how that has played out over time."
Akron City in Ohio is all set to follow in the path of L.A. and Bangor City next month as the city council meets to vote on renaming the day.
According to City Councilman Russ Neal, they will not be undermining the contribution of Italian-Americans by seeking to do as, "the day is named after an individual. So this is specifically named after an individual [and] the things that he did."
Neal added that Akron City would like to emulate the city of Boston, which celebrates Italian heritage throughout the month of October. Hence, there would be no need for the city to recognize a specific day as Columbus Day, WOSU Radio reported.
Neal also said that renaming Columbus Day will also mean not allotting a day in honor of an individual who openly stood for racism in the United States.
"In January, Akron City council passed the National Day of Racial Healing legislation, acknowledging that the country has a problem with racism, and that we need to address it [and] create open dialogue within our communities," Neal said.
Regardless of the replacement, the day remains a federal holiday.
© Copyright IBTimes 2023. All rights reserved.