Why Data Analytics Is Critical To Small Business Resilience In 2023
In times of economic uncertainty, sophisticated data insights are more important than ever, and yet, small businesses generally don't have access to the same level of analytics that are standard in the enterprise.
Given small businesses' modest resources, the fact that they often lag behind in digital transformation, and the business intelligence (BI) software niche's preference for larger contracts, this reality is certainly understandable. But small businesses need BI to support resilience and growth just as much as these larger firms, if not more, and given today's economic climate, they need BI today more than ever before.
After all, many expected that the global economy would perk up again as the threat of COVID-19 has ebbed away, but instead, many markets are seeing rapid inflation, and the odds of a recession in much of the world are high.
The United States Small Business Administration estimates that over 99% of the country's businesses are small, employing more than 46% of the workforce, so ensuring the health of this segment is critical to the economy as a whole.
Making it through this period as a small business requires a number of emphases, including smart cash flow planning and positive debt ratios, but also, and most importantly, data insights. With less leeway to sustain losses than larger companies, small businesses need data insights to understand customer demands, identify growth levers, and better predict and roll with changes.
What holds small businesses back from accessing data insights?
There's no single answer to this question. One issue is that small businesses rarely have enough resources to set up a dedicated data science (DS) team, nor can they afford to bring in temporary consultants. In the case of microbusinesses, there are just a few team members filling multiple roles, and forced to make difficult tradeoffs when it comes to priorities, nobody has the time to learn a new specialized skill.
This is the challenge of "working on your business" versus "working in your business" that so many small business experts speak to.
While small businesses have been making major strides in their digital transformation journeys, fully digital business operations are still elusive to many in the sector. Even in microbusinesses and solopreneurships, data can be scattered widely.
Bringing it together into a single location and preparing it into formats that allow it to be accessed by analytics tools is time-consuming and easily becomes overwhelming. But the fact is, putting small businesses in position to learn from their data is one of the strongest arguments for going through with digital transformation.
Another problem is that most data management systems are aimed at larger organizations. Either they aren't effective when used by small businesses or they're too expensive, and sometimes both. McKinsey reports that digital solutions are often designed for large enterprises and are difficult to scale down for small businesses, with 56% of respondents reporting that digitalization is too expensive for small businesses.
BI tools aren't usually marketed to microbusinesses and often even larger small businesses are excluded. In fact, the small business mindset is so different from that of larger companies, that even when BI software companies do try addressing micropreneurs, the messaging just doesn't connect – the challenge of "getting things done" is completely different across these sectors, so the data measurement issues are likewise divergent.
The result is a widespread erroneous perception that data analytics is only for enterprises. "The main limitation of SMEs to implement analytics is the fact that they think that these new approaches are only applicable to large companies," said Jesus Fajardo, a data science and risk management professional. This gap suggests that there is great market potential in data tools targeted towards the sector.
Many small businesses only underwent digital transformations once Covid hit, as a survival tactic. These teams don't necessarily have the data-driven cultures or data literacy skills needed to implement BI. According to my company's own research, 33% of small businesses began offering virtual services for the first time in response to the pandemic, and even now, 27% still don't even have a website. The transition to fully digital business operations is an ongoing process.
BI helps small businesses be more resilient
Yet small businesses need BI just as much as enterprises do. What's more, they usually have a smaller financial cushion, less market power, and a lower capacity to weather a downturn. This makes them more vulnerable to fluctuating economic conditions. On the positive side, they're generally more agile and can pivot more quickly to take advantage of changes than large enterprises — but only when they have true visibility into their business performance.
With so much unpredictability and geo-political instability impacting the economy today, entrepreneurs need to keep a closer look at the smaller data trends impacting their own businesses right now. They need easy ways to compare sales figures from month to month, specific service offerings that are suddenly in demand, and which staff members are delivering the most value to clients.
Imagine that the owner of your local fitness studio could view their projected income in a few clicks, or analyze the popularity of different fitness classes at a glance. Now imagine how this studio owner could improve their financial planning and focus more efforts on services that are generating the most revenue.
A recent academic research paper concluded that access to big data analytics is a key driver for operational resilience among small businesses. Through better knowledge-sharing, data integration, and analysis, BI helps boost collaboration within the business and speed up learning in the business field, resulting in increased innovation.
"BDA capability helps in sharing knowledge, especially through data integration and data analysis, to improve the innovation response and optimise business processes to achieve dynamic capabilities," the authors concluded.
A smoother exchange of ideas and information between employees, customers, and small business owners also helps reveal opportunities for optimization. By increasing visibility into the metrics that matter to the business, small business owners can find efficiencies, compare spending and performance, and find places to cut spending while boosting ROI, essentially making better-informed data-driven decisions.
Enabling small business growth
With the help of BI, small businesses can track leading indicators to make informed decisions based on emerging trends in sources of revenue, channels driving the most leads or customer retention rates, allowing them to spot opportunities and seize them. They need BI insights to keep their bottom line visible at all times, identify new revenue streams and bear down on the right purchase drivers to maximize sales.
Enterprises already have this kind of insight and are pushing them ever closer to real time, but small businesses that are trying to compete are flying blind.
Small business owners need BI to look for those parts of the business that are driving the most growth, which might be drowned out by all the noise of getting things done. Once these growth levers have been identified, leaders can double down in the right places to bolster revenue.
What's more, with BI they can make smart decisions that put resources to better use, like optimizing lead nurture sequences to emphasize services that drive the most loyalty, or investing in better tech to track sales. I've heard from many members of my company's user community that having access to this kind of information has helped them step away from the daily grind and maintain a bird's eye view of their business.
Finally, small business owners are in need of BI to understand how their customers think and what they are looking for. For example, they need BI so they can explore themes in customer complaints to see what they are missing, then isolate key aspects of services that will help deliver better performance.
With BI, they can deliver a more personalized service, marketing, and customer support to drive retention.
(Itzik Levy is the CEO and co-founder of vcita.)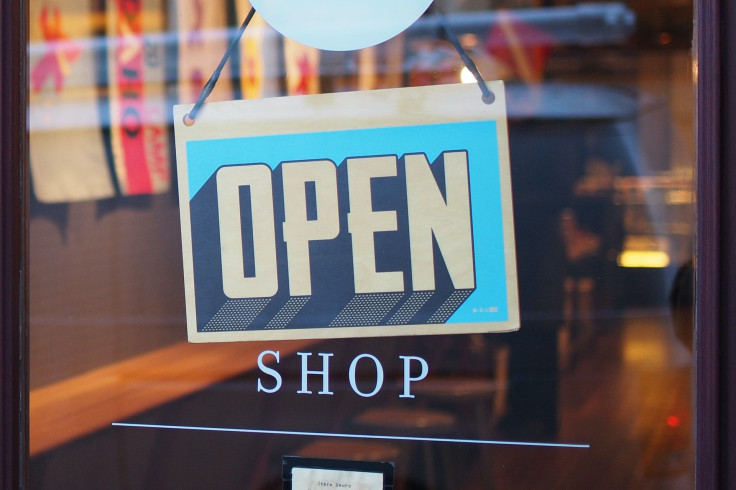 © Copyright IBTimes 2022. All rights reserved.
FOLLOW MORE IBT NEWS ON THE BELOW CHANNELS