Why Did Courtney Stodden's Mom Quit As Manager? Krista Keller Reveals Reason Behind Split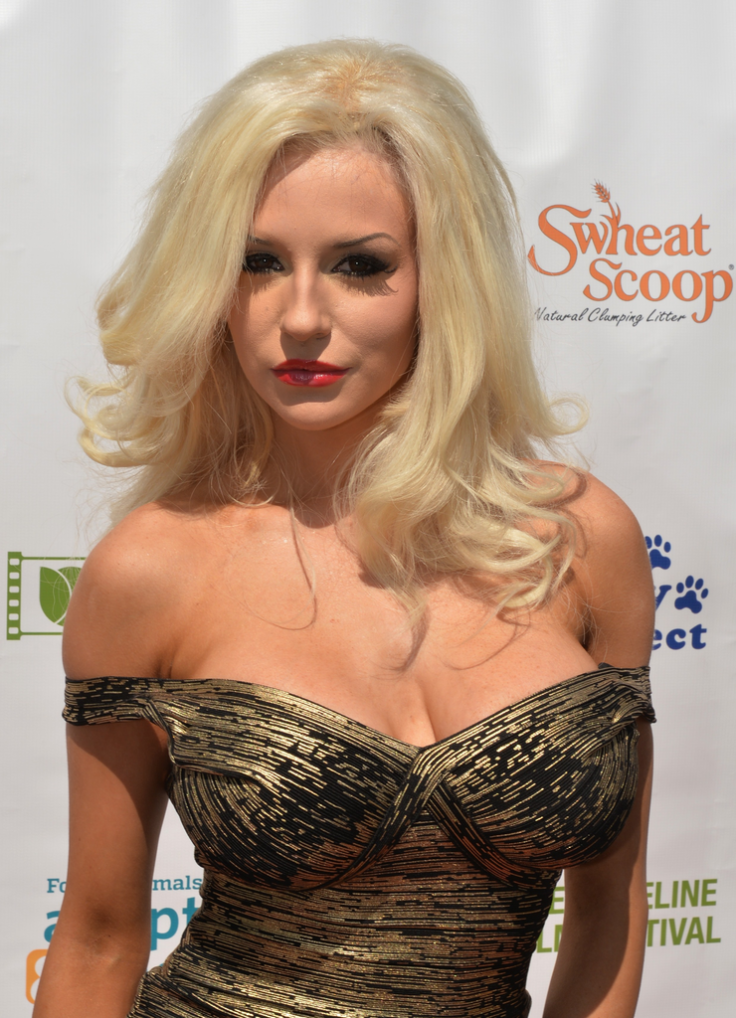 Courtney Stodden's mother, Krista Keller, has resigned as her daughter's manager. Keller has managed the 20-year-old former reality star's career since Stodden was 16, but the two decided to part ways due to "creative differences."
"I love her very much and I decided to step down due to creative differences," Keller said in a statement to FOX411 on Wednesday. Keller added that it was becoming "difficult to work with people" who had different ideas on what the future of Stodden's career looked like. Stodden's husband, Doug Hutchison, 55, will continue managing his wife's career. When asked for the specific reason she was leaving her position, Keller responded with "I think you can figure out why."
"It's very disappointing because I felt that things were not being done the way I felt they should be done," Keller explained. "I think there was interference there and not in the best interest of her career. I'm not putting people down, I'm just saying I wish things would have gone differently in the last six months in her career and as far as the decision making, I feel as the manager, I should have been respected and listened to."
Keller may be referring to Stodden's latest career venture. Adult film company Vivid Entertainment released a solo sex tape featuring the 20-year-old on May 14. Rumors of the video were first reported by TMZ on April 28, and Stodden said she will donate the proceeds to charity. The actress was reportedly paid $1 million to release the tape.
Despite dropping her daughter as a client, Krista Keller still plans to manage other up-and-coming celebrities. In a statement to US Magazine on Wednesday she revealed that she wants to help people "reach their goals in the entertainment industry." She also helps her husband, Reggie, run a Christian website, Powersharing.com.
Stodden, a former cast member of VH1's "Couples Therapy" and the U.K.'s "Celebrity Big Brother," rose to fame in 2011 when she married "Lost" actor Doug Hutchison. She was at 16 and he was 51.
The two met when Stodden, an aspiring pop musician at the time, signed up for an acting workshop taught by Hutchison, whose credits include "The X-Files," "24" and the film "The Green Mile." Hutchison was unaware of Stodden's age when she began taking virtual acting classes, and the two began a relationship online that lasted for about six months. The pair claims they fell in love before meeting in person, and when Hutchison found out that Stodden wasn't yet 18, he informed her mother of the relationship. Stodden's mother allowed her 16-year-old daughter to make her own decision regarding the courtship. Stodden and Hutchison married in 2011 and separated in 2013. Last year, the couple announced they had reconciled.
© Copyright IBTimes 2023. All rights reserved.