Why Did 'The Crown' Recast Everyone? Meet New Season 3 Actors
Netflix's "The Crown" is moving fast. While the first season started in 1947, the third will pick up nearly 20 years later. Rather than aging Claire Foy and Matt Smith with hours of special effects makeup (like on "This Is Us"), it was decided that the actors had to be recast.
According to the first Queen Elizabeth II actress, changing actors every two years has always been the plan. "That's not a shock; we always knew when we signed up to it. Also, not to be funny, but it's a real plus," Foy explained to Radio Times.
"As an actor there's nothing worse than the sound of 'seven years.' I'm sure to some people it sounds amazing but to us it's like, seven years of playing the same person? And this is a tough job, you know? It's long, a good nine-monther. And that's a lot of your life that you sign over to it."
Foy, now 35, played the monarch from 1947 (when the Queen was 21) through 1964 (when the Queen was 38). "The Crown" Season 3 will take Elizabeth through the 1970s, so an older actress was called in.
Olivia Colman, who played Queen Anne in "The Favourite," will play Queen Elizabeth II in "The Crown" Seasons 3 and 4. "It's horrendous," Colman told Entertainment Weekly. "Everyone loves Claire Foy, so I have got the worst job in the world at the moment. You're saying all the worst things, thanks!"
She isn't the only new cast member in "The Crown" Season 3. Tobias Menzies ("Outlander") will replace Matt Smith as Prince Philip. Helena Bonham Carter ("The King's Speech") is taking over for Vanessa Kirby as Princess Margaret. Margaret Bailey is taking the baton from Victoria Hamilton to play the Queen Mother. Ben Daniels ("House of Cards") replaces Matthew Goode as Tony Armstrong/Lord Snowdon.
The series will have more storylines with the Queen's children as they get older. Josh O'Connor plays Prince Charles, and Emerald Fennell is Camilla Shand (later Camilla Parker-Bowles).
"The Crown" Season 3 is out now on Netflix.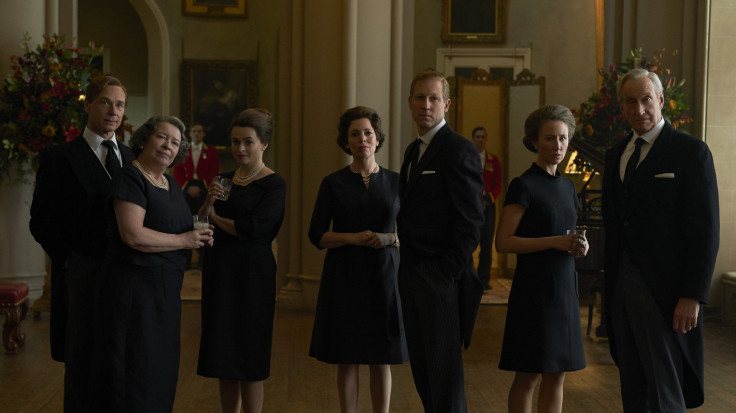 © Copyright IBTimes 2023. All rights reserved.