Why Did 'Flip Or Flop' Star Christina El Moussa, Gary Anderson Split? After Ending New Romance, Tarek's Ex-Wife Talks Divorce, Miscarriage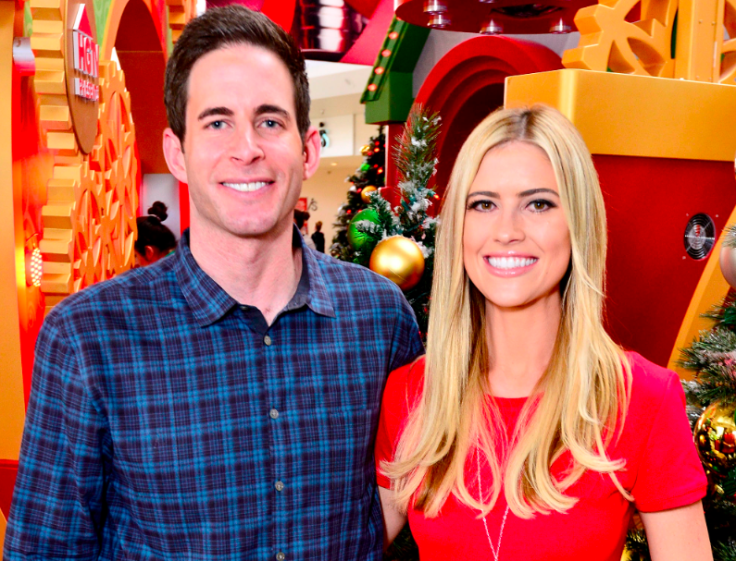 "Flip or Flop" star Christina El Moussa and her boyfriend Gary Anderson have ended their romance, reports said Tuesday. The news surfaced the same day the mother of two appeared on ABC's "Good Morning America," where she opened up about her divorce from Tarek El Moussa.
"Christina is single and being in a relationship is the last thing on her mind," Christina's representative told Entertainment Tonight. "She is taking this time to focus on her children and herself."
Christina and Gary reportedly started dating after the former split from her husband in May 2016 following a gun incident, which the HGTV stars said was a misunderstanding. Earlier this month, Christina and Gary made their first public appearance together after rumors about their romance surfaced. A photo, which was obtained by In Touch Weekly, shows Christina and Gary walking "arm in arm."
While there has been no confirmation as to why Christina and Gary split, a source told Us Weekly that the duo "broke up because of too many outside pressures."
Earlier, some rumors surfaced that there has been trouble between the two mainly because of Christina's children, as Gary, a contractor with HGTV, is not interested in being around young children.
Meanwhile, on Tuesday, Christina and Tarek both appeared on different talk shows separately to talk about life after their divorce.
"I think the separation process begins long before people actually separate," Christina said. "So by the time we officially did, I felt like a weight was lifted off me."
Tarek and Christina reportedly split in May 2016 and the couple announced their separation in December. In January, Tarek filed for divorce from Christina and requested joint legal and physical custody of his two children, Taylor, 6, and Brayden, 1. Since the news of their split surfaced, rumors about infidelity, new romances and flings have made the rounds.
"Tarek and I don't discuss each other's personal lives," she said. "It is what it is, and we are going through a divorce and eventually we will be dating other people. I'm happy for him and whatever steps he takes in his life, and I just hope he's happy."
While talking about the filming of their popular show, Christina said that her work and her children were her priorities.
"There's a lot of false stories and a lot of hype," she reportedly said. "But in the end we're just normal, nice people who just want to be the best parents and coworkers that we can be." She went on adding: "We have so much fun on set and we look forward to continuing the show... We met at work so we worked together before we ever started dating."
Tarek, who appeared on the "Today" show on Tuesday morning, revealed that he was also battling testicular cancer at the same time when he diagnosed with thyroid cancer in 2013.
Christina also spoke about how Tarek's health problems affected their personal life. The 33-year-old told People magazine that she attempted to get pregnant through in vitro fertilization while Tarek was under radiation therapy. She revealed that she suffered a miscarriage the year after his initial diagnosis.
"It was too soon for me," she said. "I was overwhelmed. The tension between me and Tarek was high. [...] We weren't able to properly communicate anymore. It got to the point where we weren't even driving to set together."
© Copyright IBTimes 2022. All rights reserved.
FOLLOW MORE IBT NEWS ON THE BELOW CHANNELS