Why Did Rabbit Die On United Airlines Plane? PETA Responds To Bunny's Death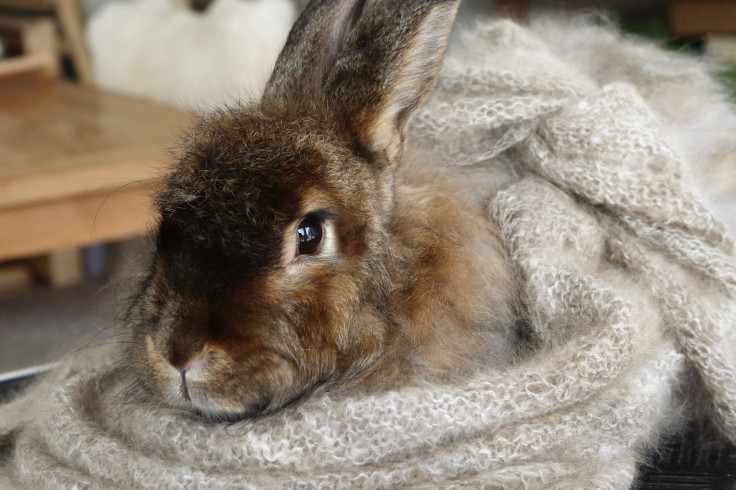 United Airlines' track record of its involvement – or lack thereof – in its passengers' health and safety has not been great in recent weeks.
Following a United incident that involved what could have been the world's largest rabbit, PETA had a few choice words for the major carrier.
Simon, a 10-month-old Continental Giant rabbit, died on a United flight from the U.K. to the U.S. Simon, who was the offspring of the Guinness World Record-winning rabbit, Darius, was found dead after arriving at the O'Hare airport, British outlets reported Wednesday. He was purchased from breeder Annette Edwards by an unnamed celebrity. The bunny was said to be healthy prior to boarding the plane, according to Edwards.
READ: United Airlines Rabbit Dies On Flight After Celebrity Bought World's Largest Bunny
"Simon had a vet's check-up three hours before the flight and was fit as a fiddle," Edwards was quoted as saying by The Sun. "Something very strange has happened and I want to know what,"
Following the incident, PETA's president, Ingrid Newkirk, issued a statement concerning Simon's death.
"This rabbit was failed first by the breeder – who churns out and sells baby bunnies when animal shelters and rescue groups are full of homeless rabbits – and then by United Airlines, which shipped him off in a cargo hold like an old suitcase."
United Airlines had the highest instances of animal deaths of all of the U.S. carriers last year, according to the Department of Transportation. It counted nine animal deaths and 14 injuries in 2016.
"This rabbit's death is not unique – more than 300 animals have died in cargo holds since 2005, and many more have been injured or lost," Newkirk continued in her statement. "PETA urges United to join JetBlue and Southwest in prohibiting companion animals from being flown as checked baggage in the confusion, noise, extreme temperatures, and improper pressurization of a cargo hold."
Newkirk's response in urging the major airline to change its existing company policy follows another change the company has made to make in recent weeks. Earlier this month, when passenger Dr. David Dao was violently pulled off his flight for not giving up his seat, United Airlines changed its flight-bumping policy so airline crewmembers would be unable to remove already seated passengers on a flight.
As per Simon the rabbit, a United spokesperson stated that the company was looking into Simon's death.
"We have been in contact with our customer and have offered assistance. We are reviewing this matter," the spokesperson said.
© Copyright IBTimes 2023. All rights reserved.