Why Did Sinéad O'Connor Shave Her Head? 'It Was Dangerous To Be A Female' [VIDEO]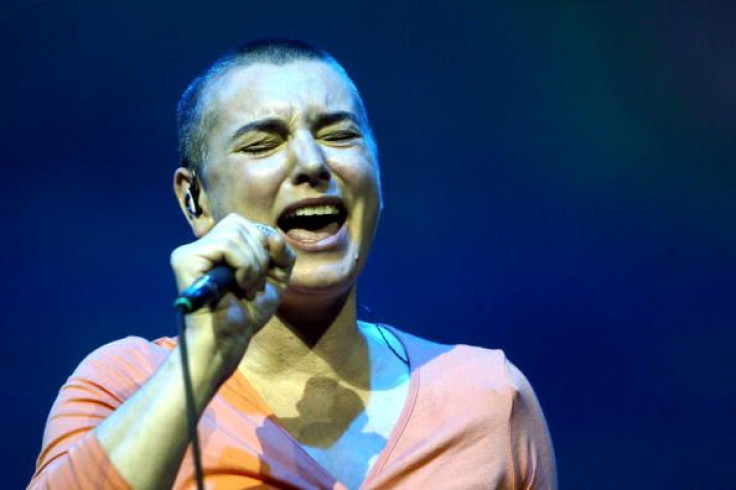 Updated Tuesday, Aug. 8 at 10:58 a.m. EDT: "Nothing Compares 2 U" singer Sinéad O'Connor posted a tearful plea to Facebook Thursday where she talked about her mental illness and said she was suicidal. By Tuesday, the video had gone viral with nearly 1 million views and thousands of shares. Aside from being scared for her health, one thing fans questioned was why O'Connor shaved her head. The Irish star answered the query in a 2014 interview with Oprah Winfrey. Continued reading below to find out the reason.
Original story:
Irish singer-songwriter Sinéad O'Connor already had a shaved head when she burst onto the music scene in the '80s. She didn't look like anyone the public had seen before. Many have wondered why she decided to sport the buzzed look during a time when the bigger the hair the better it was. During an interview for "Oprah: Where Are They Now?" the sensitive singer explained her decision.
O'Connor landed her first music contract when she was 17 years old. Later, her bold look would be superseded by her controversial politics. According to the singer, the '80s were a difficult time to be a woman in the music industry.
"I got put into the record business at a time when record executives were a little frisky. Put it that way," O'Connor said. "Not in a manner that they would cross the line if you said no, but they would certainly try their very best."
The Grammy-winner believed her appearance would affect her safety. "In some ways, you had to protect yourself straight off," she explained. "You'd be better to have a bag on your head, really."
So she made sure no one would want to cross that line with her. "They wanted me to grow my hair really long and wear miniskirts and all that kind of stuff because they reckoned I'd look much prettier," she said.
But they probably never expected O'Connor to do a 180 with their fashion recommendations. Instead, she said, "I went straight around to the barber and shaved the rest of my hair off."
According to O'Connor, she wasn't the only person who had to try to protect herself. Many females were doing the same thing.
"I had grown up in a manner which. ... I'm sure a lot of women will relate to, where it was dangerous to be a female," O'Connor said. "So, I always had that sense that it was quite important to protect myself -- make myself as unattractive as I possibly could."
"Oprah: Where Are They Now?" airs every Friday on OWN at 9 p.m. ET.
Check out the clip of O'Connor's interview below:
Follow me on Twitter @mariamzzarella
© Copyright IBTimes 2023. All rights reserved.