Why Kate Middleton, Prince William's Kids May Not Get Along With Royal Baby
Baby Sussex is likely to be as adored by the public as his/her cousins, but that doesn't mean Prince George, Princess Charlotte and Prince Louis will always get along with their younger cousin.
According to Express UK, based on all of the children's astrological signs, some of the children may wind up getting on one another's nerves more often because they all share the same sign. Baby Sussex is set to be a Taurus whenever it is born, a sign it shares with Louis (who was born on April 23, 2018) and Charlotte (who was born on May 2, 2015). As a result, because they all happen to be that sign, there is expected to be some issues as they grow older.
Astrobix told Express that while friendships between two Taurus signs can be very steady, the known stubbornness of those who are the sign could pose some problems.
"They dedicate themselves totally to their friendship, for better or for worse. If their ideas differ, they find themselves squabbling with each other incessantly," the astrology site said. "If their ideas match, they find themselves working towards their shared goals, and then almost anything is possible for them."
However, even with some squabbles potentially in the mix, the cousins are expected to be fiercely loyal to one another as well.
"It doesn't matter how long they have known each other; neither friend would take the other for granted, and both would keep working to strengthen their friendship," Astrobix said. "Their similar personalities and common interests bind them even further to one another."
As for the relationship Baby Sussex will have with oldest cousin (and future King) Prince George, who is a Cancer, things should go much more smoothly, as the two different signs are known for having very good relationships with one another in general.
"Taurus and Cancer are two signs apart in the Zodiac, which means that the partners communicate well with each other," the site noted. "Both Taurus and Cancer look for security: Taurus in a physical sense and Cancer in an emotional sense. They could look after each other."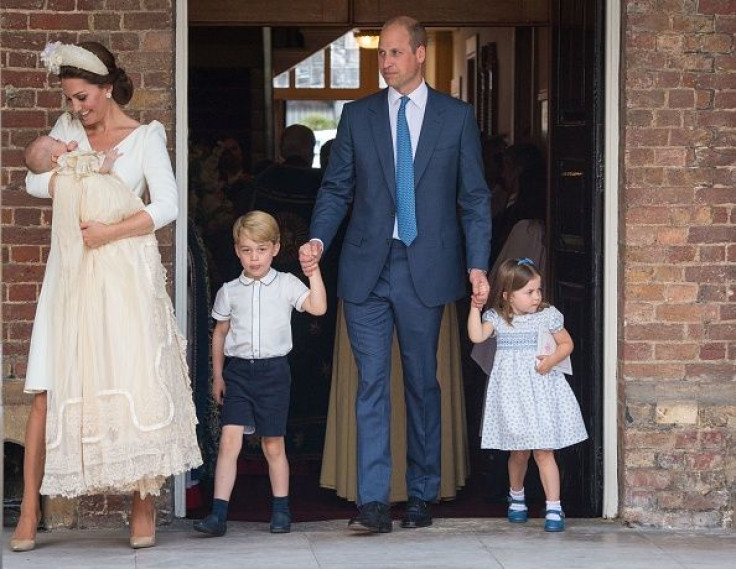 © Copyright IBTimes 2023. All rights reserved.